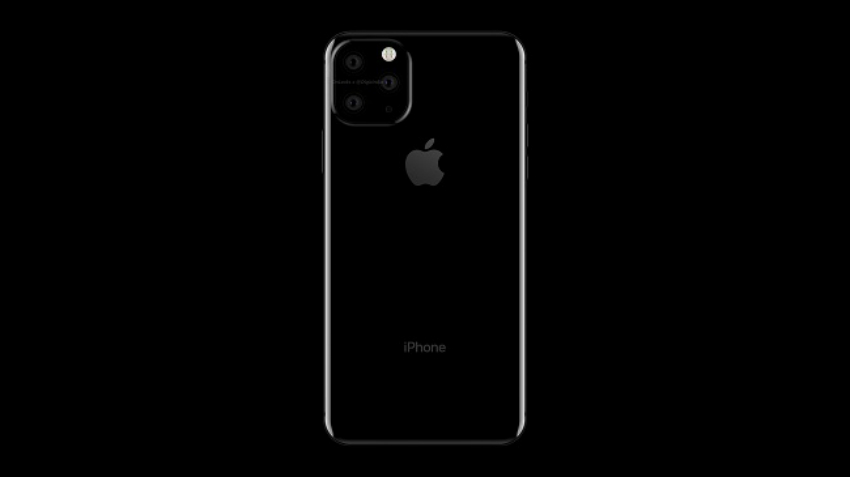 Apple will be releasing its iPhone XI this year, which according to the company's pattern will be a major upgrade over the previous generation. The device will be launching later this year, however, its first render leak has already shown up online. According to the prototype renders released by OnLeaks and Digit the upcoming device will feature a triple camera setup on the back held in a square placeholder.
The camera setup will include three cameras in a triangle formation along with a hexa LED flash and a secondary noise cancellation microphone. OnLeaks states that the renders are based on EVT (engineering validation test), which means the device design isn't final as of yet. The company is yet to go through its full testing array and this will only be complete after the company successfully performs its DVT (design validation test) and its PVT (production validation test).
The company might end up changing how the device looks design wise. However, the fact that the next iPhone will come with a triple camera setup on the back will not be changing, until and unless something drastic happens.
Back from September 2019, I bring you the very 1st and very early glimpse at which I guess #Apple will unveil as #iPhoneXI!!! Yes, time has already come to meet the new #iPhone through gorgeous 5K renders made on behalf of new coming Partner @digitindia -> https://t.co/b6SxFUS2tx pic.twitter.com/97jrlTHQ5G

— Steve H.McFly (@OnLeaks) January 6, 2019
Also Read: Top 10 music apps for iOS and Android: Apple Music, Gaana and more
The odd placement of the camera sensors might be credited to this being the first prototype, with which the company is testing out how a triple camera setup would perform. Or this might mean that the company needs the sensors to have much more distance to each other so that the device can formulate a much more accurate depth disparity map compared to what it can do with two sensors.