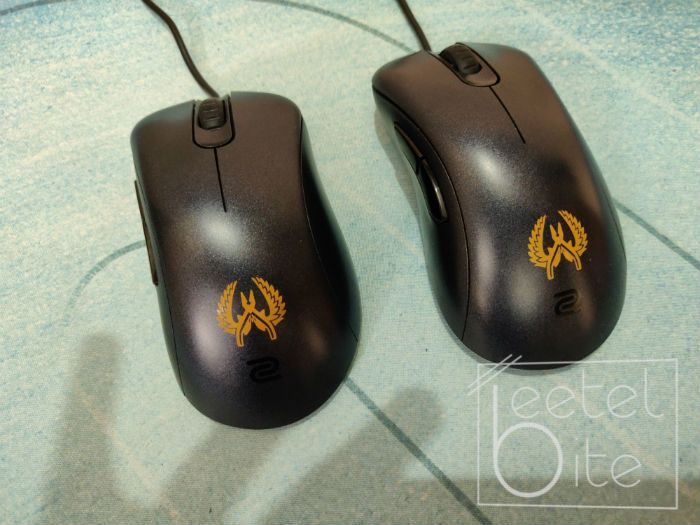 Zowie launched special edition mice back in March for Counter Strike: Global Offensive fans. The EC1-B and EC2-B are two similar looking mice with the only difference is their size. Both of them are focused towards FPS gamers, especially Counter Strike: Global Offensive players. Here's how they perform in the real world.
Zowie EC1-B, EC2-B gaming mouse review: Design
The Zowie EC1-B and EC2-B look very similar, the only difference between them is their size. EC1-B is a medium-size mouse, whereas, the EC2-B is a large size mouse.
Both the mice are comfortable to hold due to their ergonomic design. However, both of them are catered towards right-hand users. They feature a total of five buttons and a scroll wheel. They lack any type of RGB lights, however, considering the mice is made for competitive gamers, any unnecassary distractions should be avoided.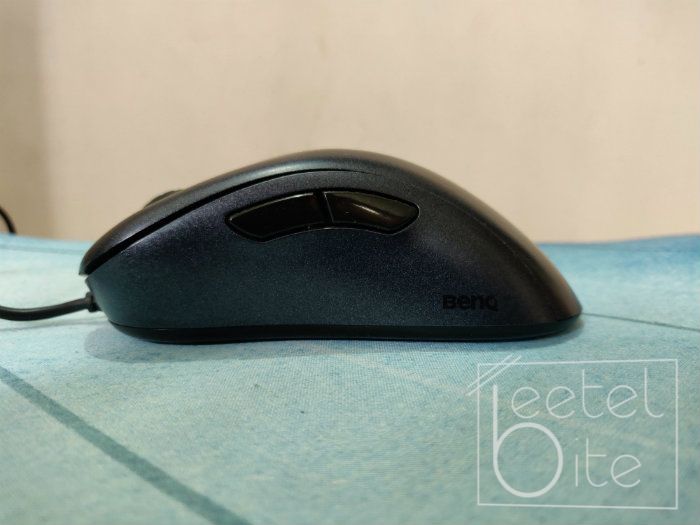 Also Read: Asus VivoBook 15 and Asus F570 First Impressions
One thing that I personally loved about these mice is the printed counter-terrorist logo on the front. That logo means a lot for the Counter Strike fan base and is one of the few reasons why you might want to purchase these.
Zowie EC1-B, EC2-B gaming mouse review: Features
The first thing which I noticed when I started using the mouse was the lack of any sort of a desktop application. This could be a good thing or a bad thing depending on how you look at it.
Zowie claims that they have removed the hassle of any software in order to make the mouse just a Plug and Play device. They have added two buttons at the bottom of the mouse which allows the user to choose between 400, 800, 1600, and 3200 DPIs and 125, 500 and 1000 Hz report rate.
However, in my opinion, there should at least be an optional software that allows for custom DPIs and other advanced settings. As I personally play at 1200 DPI, it took time for me to get used to the mice as on those I had to play on a 1600 DPI.
Also Read: BenQ Zowie XL2546 Gaming Monitor Review: Is a 240Hz display refresh rate worth it?
While most mice in this price range only offer customization of DPI and RGB lights, this one can handle much more.
The report rate adjustment will allow gamers to get more accurate movements, hence, giving them a competitive edge in matches. Interestingly, users can also adjust the LOD or Lift-Off Distance, which is quite useful for FPS gamers. The adjustable LOD is something that has made Zowie quite popular in the Counter-Strike community.
Zowie EC1-B, EC2-B gaming mouse review: Verdict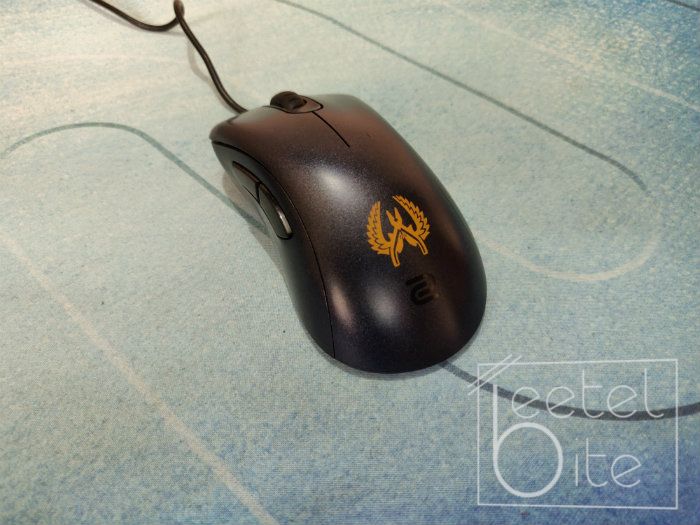 Zowie EC1-B and EC2-B CS:GO Edition mice are made for FPS gamers and CS:GO fans. They offer good performance and accurate movement, which is what most people look for in a gaming mouse.
Also Read: Top 5 Gaming smartphones: Asus ROG Phone, Razer Phone 2 and more
If you play any FPS games, most of the times you do not require any RGB lights or an advanced customization software, which makes these mice a very good offering.
While purchasing, do keep in mind that if you have small or average sized hands you might want to go for the Zowie EC1-B, whereas, people with large hands can purchase the Zowie EC2-B.
In case you are not a regular gamer and play games casually and wanting something flashy might be your thing. Then we recommend looking elsewhere.