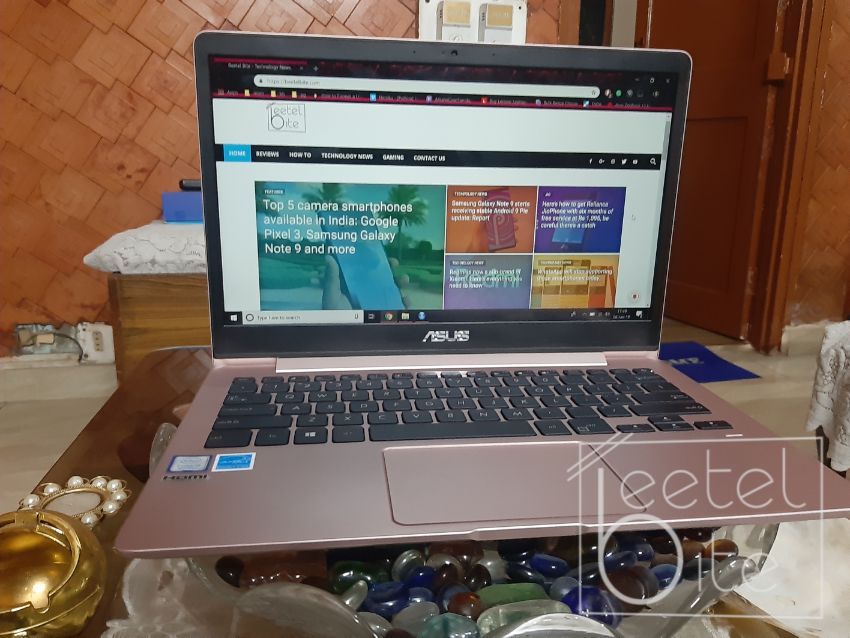 Asus unveiled their ZenBook 13 a couple of months ago in the country. The Zenbook 13 is a thin and light laptop packing enough power on paper to blow other thin and light laptops out of the water. However, does the Asus ZenBook 13 actually perform as advertised? Find out in our review:
Asus Zenbook 13 Review: Specifications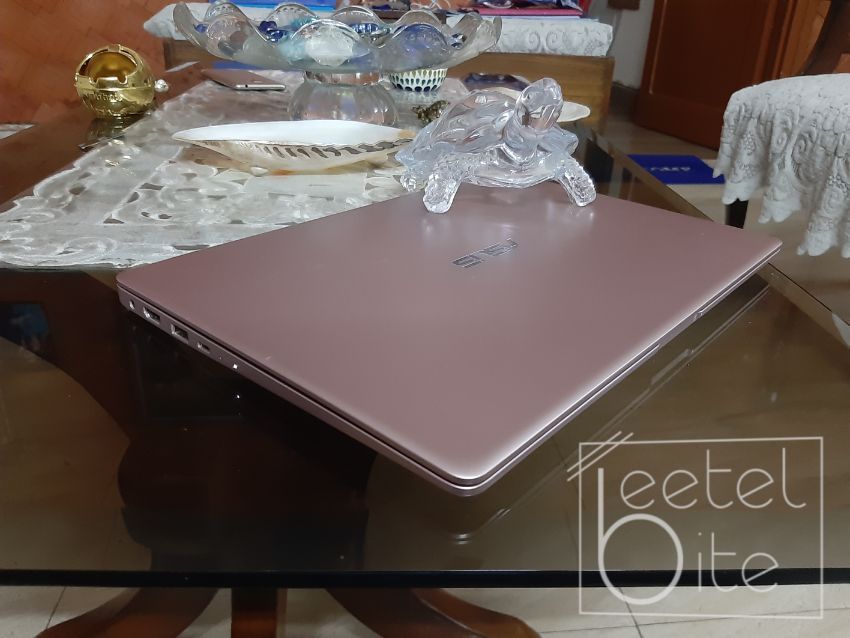 Specifications of the review unit we got include a 13.3-inch IPS LCD display with a resolution of 1920×1080 pixels. It is powered by the eighth generation 1.6Ghz Intel Core i5 processor coupled with integrated UHD Graphics 620. The device comes with 8GB of RAM and a 256GB SSD for storage storage.
Asus Zenbook 13 Review: Design
Asus Zenbook 13 looks like a thin and light metal build laptop from a distance. While the thin and light part is pretty much true with the device weighing in at 1.12Kg, the metal build part isn't. The laptop is made out of plastic, with a fancy paint job on it.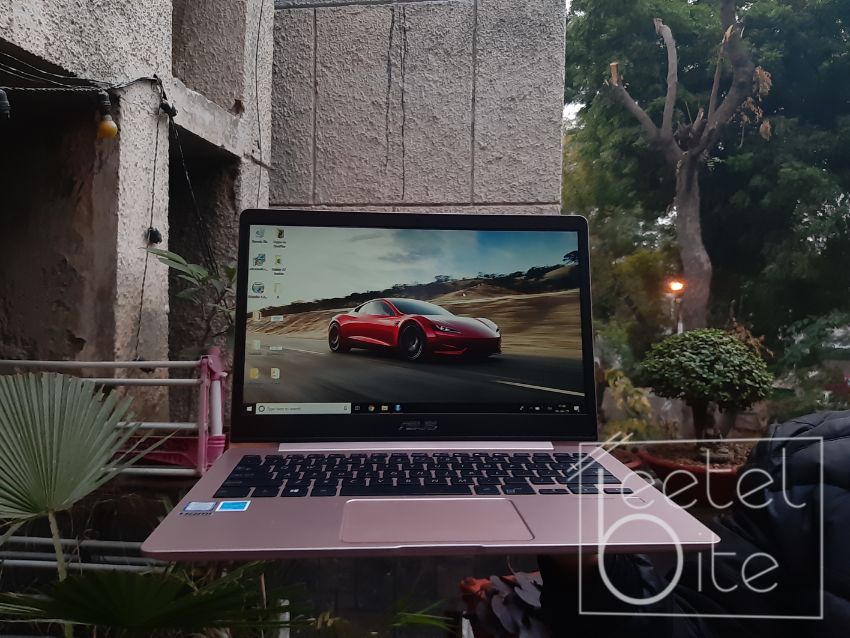 The touchpad is big, but not as big as the one found in similarly priced laptops. In most use cases, you will not find any issue with the sensitivity of the touchpad. However, the laptop when used by one of my colleague, who uses a MacBook Air as his daily driver said that the trackpad is quite irritating and doesn't feel up to the mark.
As for the keyboard, it has good key travel and is very comfortable for long typing sessions, the same was said by the colleague who was complaining about the trackpad.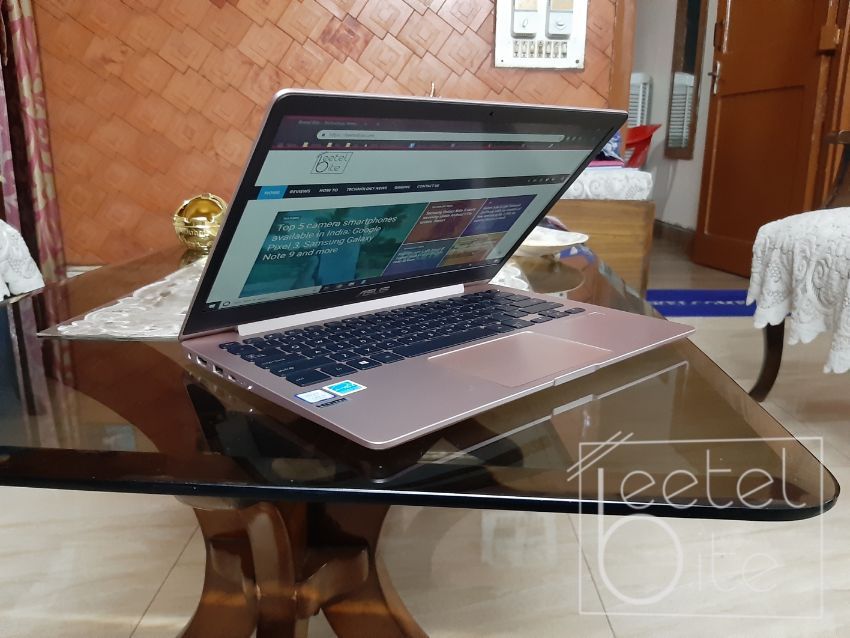 Edges of the Zenbook 13 are neatly bevelled giving it a nice minimalist look. Asus has tried to make the bottom mimic the look of the older MacBook Air.
The colour matched rubber shoes on the base keep the laptop in one place. The hinge is also of good quality, but the tilt angle could have been a bit more flexible.
Asus Zenbook 13 Review: Display and IO
Asus Zenbook 13 sports a 13.3-inch full HD (1920 x 1080) IPS display. With the display being non-reflective it doesn't attract fingerprints easily. The laptop also comes with a touchscreen option. The panel gets dim enough for battery saving and bright enough to hurt your eyes in an indoor usage environment when needed. With that brightness range, the laptop can use used anywhere from a dimly lit room to a bright sunlight filled environment.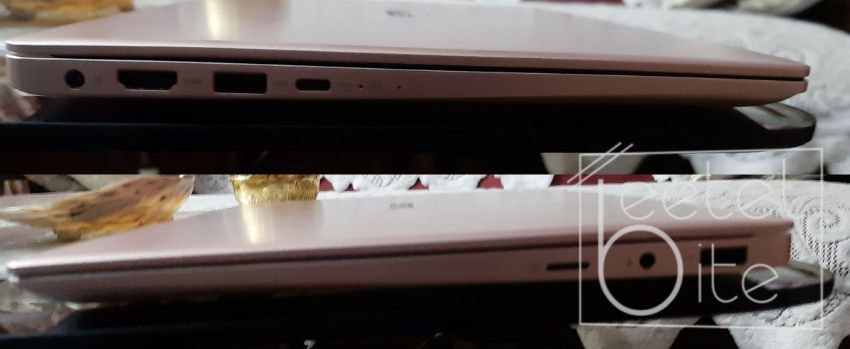 Viewing angles of the laptop are quite good, the text is legible even at all angles and in most lighting conditions. The display colours are neither too sharp nor too faded. They appear very natural during the usage.
If you were looking to use this laptop on a daily basis, the touchscreen is something you can skip on, but if you want the ultimate experience that this laptop can provide, a touchscreen might help.
Also Read: BenQ Zowie XL2546 Gaming Monitor Review: Is a 240Hz display refresh rate worth it?
The Harman/Kardon speakers are quite loud, packing good bass for listening to music or watching movies while at home or with a couple of people. The speakers perform better in pop songs and more dialogue-oriented audio than something like an upbeat EDM song. I always prefer to use a pair of headphones, but the standalone speakers here are quite good, that most times I didn't want to use my headphones.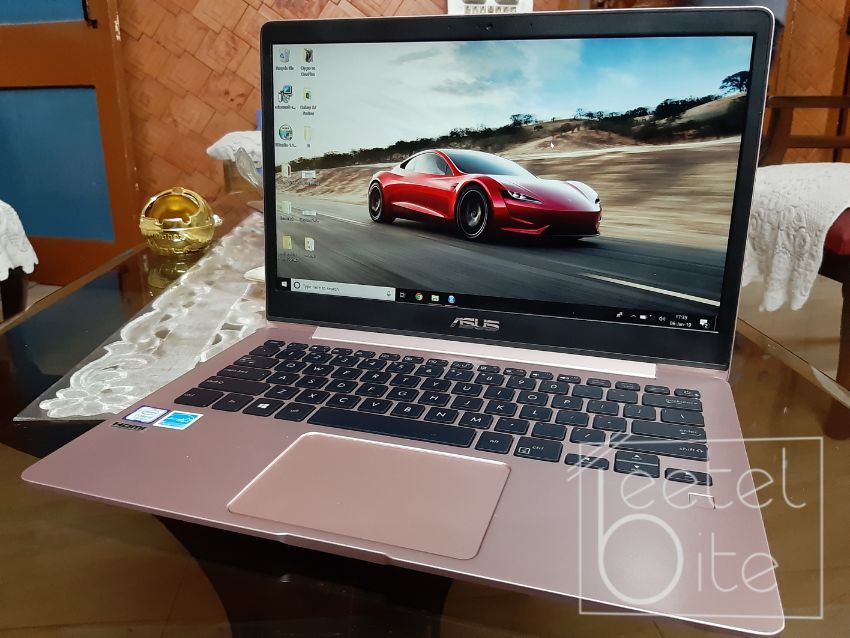 The IO (Input Output) ports on the Zenbook 13 sport two full-size USB ports, one on each side, an HDMI port, a micro-SD card reader, 3.5mm audio jack, a charging port and a USB Type-C port. Exclusion of a DVD drive and Ethernet port was done to decrease the thickness of the device.
Honestly, in the modern world, I don't personally see a need for a DVD drive so its exclusion won't affect most of the people. Also, WiFi is quite common these days, so the exclusion of an Ethernet port might not be an issue for some, but I would have preferred it.
Presence of only two full-size USB ports does bother me a bit, as both of them will vanish if you decide to use an external mouse and keyboard with the laptop. Presence of the USB Type-C port helps with overcoming all of that.
Asus Zenbook 13 Review: Keyboard and Touchpad
Asus Zenbook 13 sports a chiclet-style keyboard, with three levels of backlighting for usage in a dimly lit room. The keys on the keyboard are flat are have got a nice feel to them. The tactile feedback from the keyboard is great. The key travel is good enough to help you type without any issue for an extended period of time. The sound which the keys make can be a little annoying for some as it is quite loud.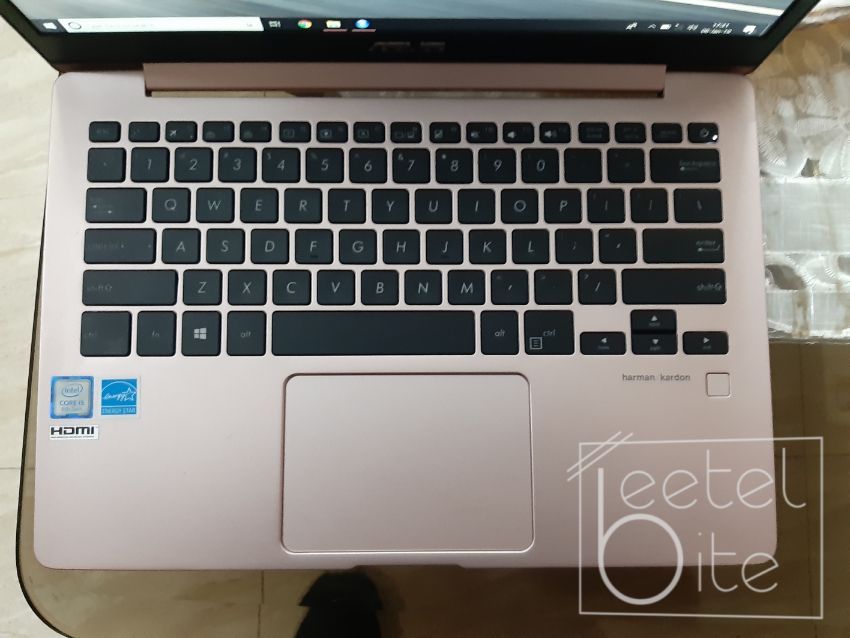 The touchpad on the Zenbook 13 supports Windows multi-finger gestures, which work right out of the box, but not perfectly. This is the same technology that Microsoft calls precision unit. The presence of such a good touchpad on a laptop designed for portable performance is great. The lower part of the touchpad can be pressed down to register left or right clicks along with the centre part for left clicks. If your workload is mainly mouse related, we suggest you adjust the sensitivity as soon as you purchase the laptop.
Asus Zenbook 13 Review: Performance
Performance is one of the most important specifications to look at while testing any laptop. The Zenbook 13 comes with an 8th Generation Intel Core i5 8250U processor clocked at 1.6Ghz. It comes packed with 8GB of RAM.
Upgradability options are quite limited with this one. For storage, you only have a 256GB SATA3 SSD. There is no space to add a separate internal hard drive. So the only way to get more storage is a bigger SSD, which is a disappointment. The graphics onboard are handled by an integrated Intel UHD Graphics 620 chip. It can be specced up to NVIDIA MX150 graphic card if you wish to go the extra mile.
Also Read: Asus Zenfone Lite L1 Review: Great Camera, Disappointing performance
While things like booting, application launches, and everyday tasks happen quite fast due to the SSD. Opening and working with multiple tabs on Chrome along with multiple applications open in the background, it doesn't sweat.
However, with temperatures rising all the way to 50-degree Celsius in July in India we worry about the thermal performance on heavy workloads.
Asus Zenbook 13 Review: Battery
Writing and looking up websites for reference while listening to music at full volumes with about ten Chrome tabs open and running with downloads in the background. With those being the things I usually do during my workday, the battery lasts approximately eight to ten hours depending on various factors.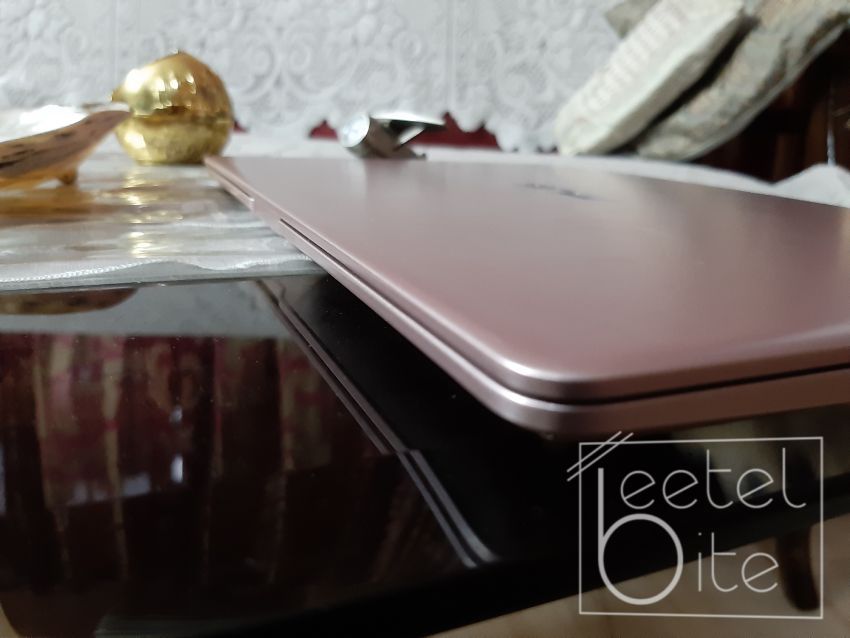 It is worth noting that in my use case, the brightness is set to only 40 percent most of the times. Pushing the brightness to 75 percent and setup to max performance brings down the battery to six to seven hours. However, with the thin and light use case and laptop performs well on lowest performance settings and for indoor use cases and the 50 percent brightness is more than enough.
Overall, the battery performance of the Zenbook 13 considering all the constraints and use cases is pretty good. The charging time of the laptop could a tad better but when a battery works the whole workday at a full charge, you can't expect more.
Asus Zenbook 13 Review: Verdict
Asus Zenbook 13 is a modern computer that looks great and sports a minimalist design. The laptop is not designed for heavy usage and gaming, but it is designed for ultimate portability, which it achieves.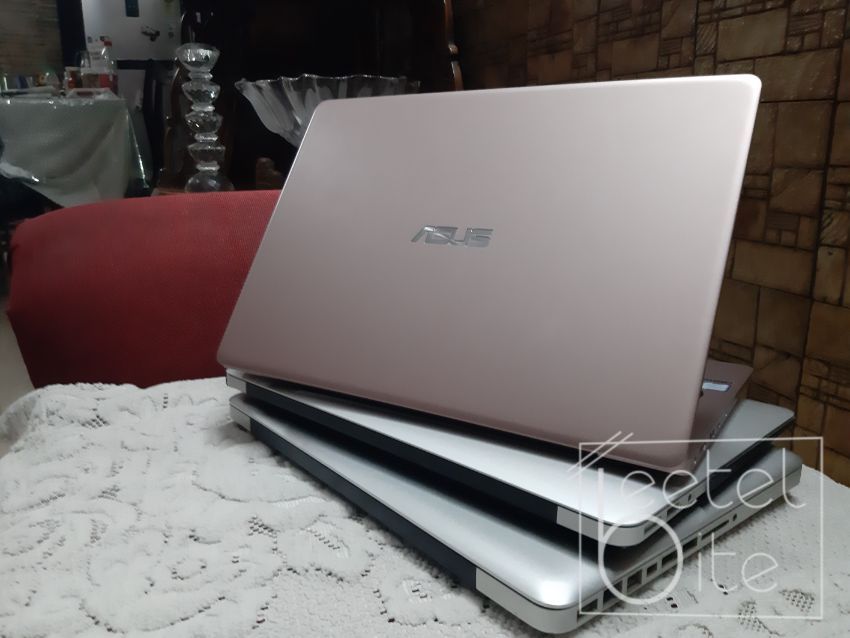 While the Asus Zenbook 13 can be appreciated for its sturdy build, the plastic body leaves a lot to be desired for. The overall light and thin design combined with a good keyboard, trackpad and features like a fingerprint sensor and good speakers make for a great portable computer. The laptop is a delight to carry in hand, and the lightweight design makes working on the move easy.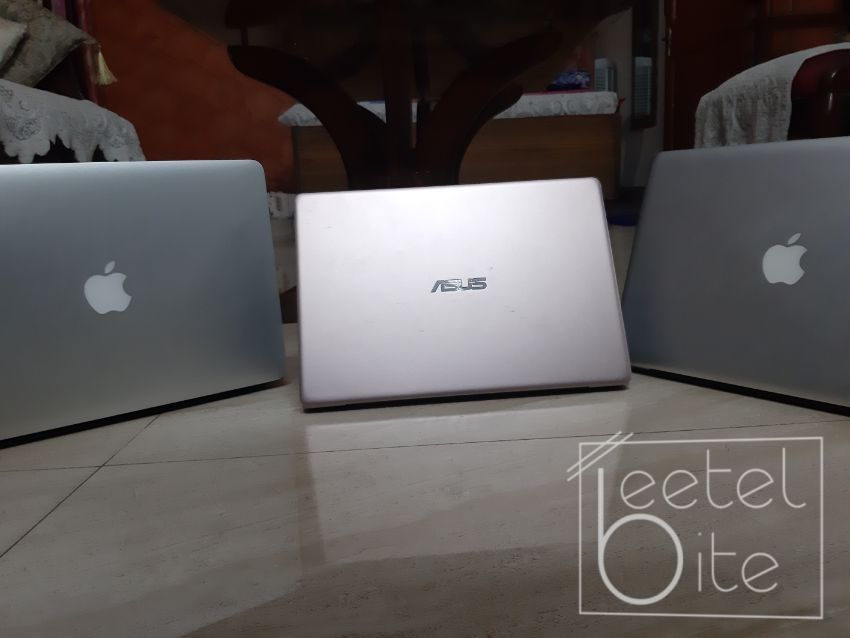 The Asus Zenbook 13 we had for review purposes is priced at Rs. 66,990. For what laptop is worth, the price tag does feel a little bit high. However, when you start looking into thin and light laptop prices, this price starts making sense. To the most, it is like a cheaper Windows alternative to the new Apple MacBook Air. Considering the competition and its performance, the Zenbook 13 by Asus makes for a great thin and light laptop.