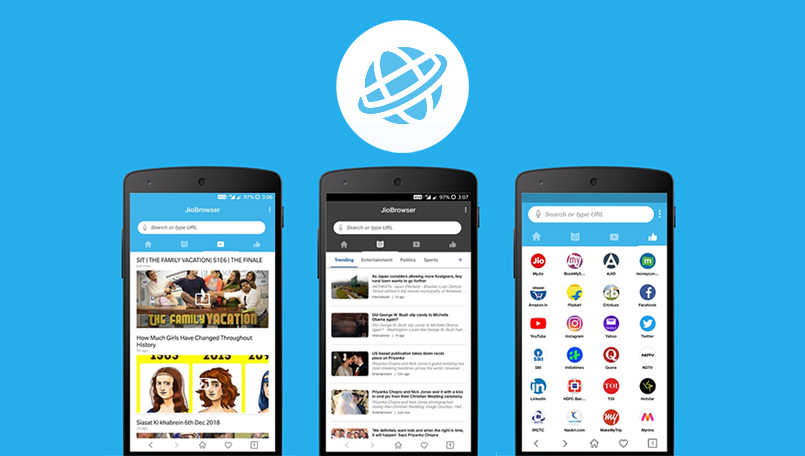 Reliance Industries Limited (RIL) has just released their new Android app in India, the JioBrowser. It is currently being touted as the fast and lite browser, which means it should work on almost Android device without hiccups. Another highlight of the browser is its support for eight Indian languages.
As for the language support, Jio Browser currently supports English, Hindi, Bengali, Gujarati, Kannada, Malayalam, Marathi, Tamil, and Telugu. Apart from that, the browser also brings in the basic tools like Incognito mode and a share button to share any webpage on social media platforms like WhatsApp, Facebook and more. Further, the app includes its own download manager, which should help in making downloads faster.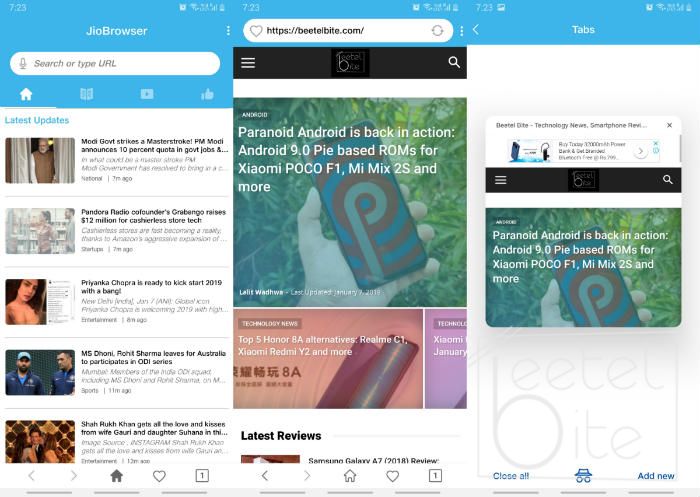 In order to transfer everything to your native language, you first need to download and install the JioBrowser app. Open the app, tap on the triple-dot icon on the top right corner and head over to the Settings menu. Here, select your native language and everything should switch instantly. Interestingly, not only the UI elements but also the web pages and news articles switch to the desired language. You can even increase or decrease the font size from the settings menu itself.
Also Read: Top 5 reasons to buy an Android phone over an iPhone: Customisations, Notifications and more
JioBrowser comes with a homepage that is set to show the latest news and content online. You can even swipe left to see the trending Videos around your location. The news and video content are currently being gathered by PublicVibe, a Hyderabad based news aggregator.