Just a week back Microsoft had announced that it had announced that its Microsoft Edge web browser will be soon available for both Android and iOS mobile operating systems. Apple iOS users were lucky enough to get the access to the beta build on the same day, however, Android users weren't. Today, the company has gone ahead and launched the preview build for the Android operating system.
Downloading the Microsoft Edge browser for Android isn't that easy as downloading an app from the Google Play Store. The user will have to visit a preview page on the company's official website. On the page, users will have to enter their e-mail addresses after which they might receive the download link. However, we do think it is just a matter of few hours before the app is uploaded to a third party website available to be side-loaded.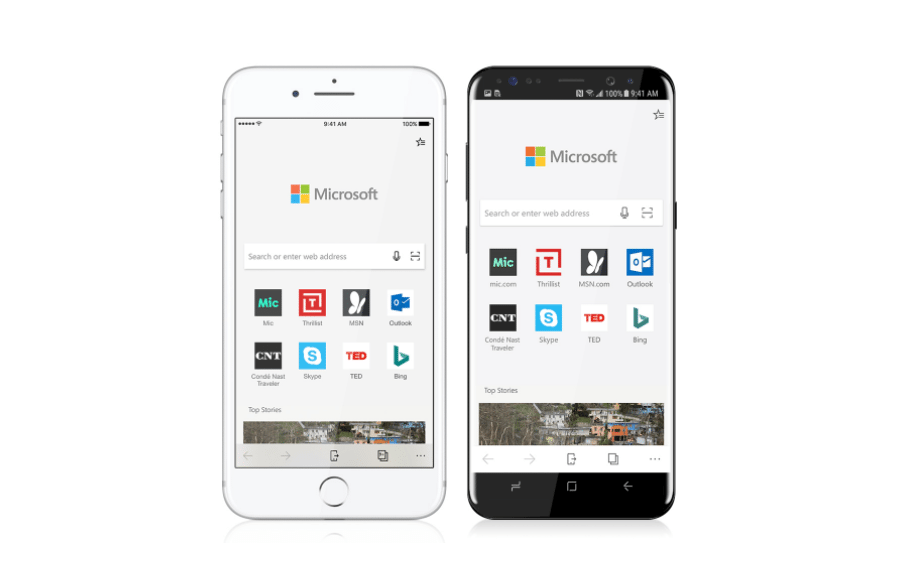 This app is extremely helpful for the people who use the browser on the PC as well due to the number of features being offered. The browser offers the users their favourites, reading list, new tab preferences, and reading view which will be synced between all the devices. Interestingly, users will also be able to send pages from their mobile devices to their PC's with just a single tap.
Also Read: Microsoft unveils Windows 10 S for Surface laptops
Currently, we aren't sure as to when the company will be making the Edge browser for Android and iOS public so we will just have to wait and see. We will keep you updated with the developments that will happen regarding the web browser.