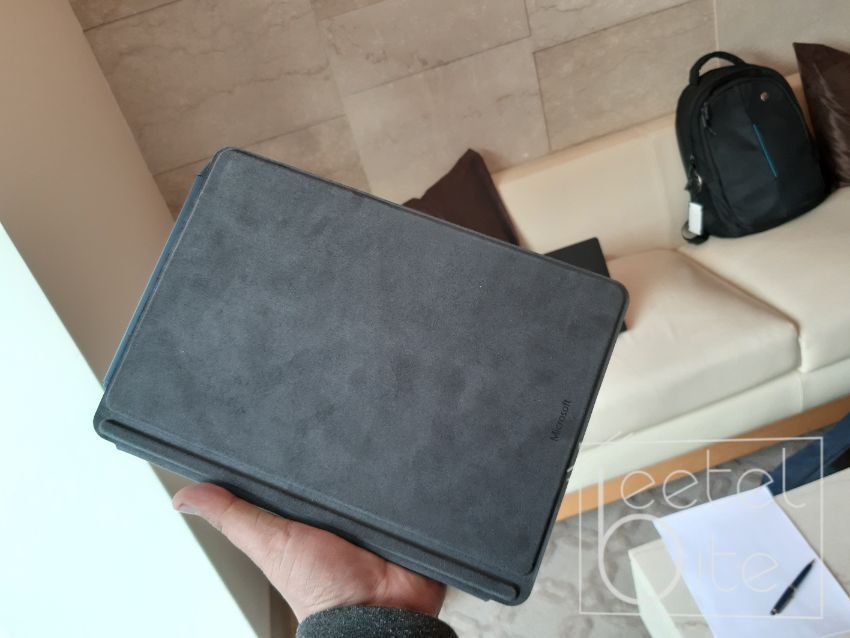 Microsoft has just added a new Surface device to their lineup of portable convertible laptops, Microsoft Surface Go. The company has designed this convertible laptop with travellers in their mind. This new device has the same convenience of the Surface Pro but in a much smaller form factor. We think that this makes it the laptop/tablet that every traveller should have in their backpack. Here is why:
Microsoft Surface Go packs a good amount of power to be used as a casual computer for work on the go. Also, the Alcantara cover, which sports a great feeling keyboard and trackpad, comes quite handy. In many laptops, due to their plastic or metal build long typing sessions hurt the hand, but due to the Alcantara cover, typing on the Surface Go feels a lot nicer.
Also Read: Asus TUF FX504 gaming laptop review: Faster screen with a faster processor
Microsoft Surface Go's hinge can be adjusted up to 160 degrees enabling users to set the display angle much more freely. The hinge is quite sturdy and can last very easily during long strenuous usage sessions without any problems. The keyboard feels sturdy and is great to type on. Whereas, the trackpad has great precision and is one of the best that I have personally used barring Apple's trackpads. However, where this beats Apple in the precision department is that it also features a touchscreen display. The touchscreen is very precise and has excellent sensitivity.
Also Read: Asus S14 (S406) laptop review: Mobility over performance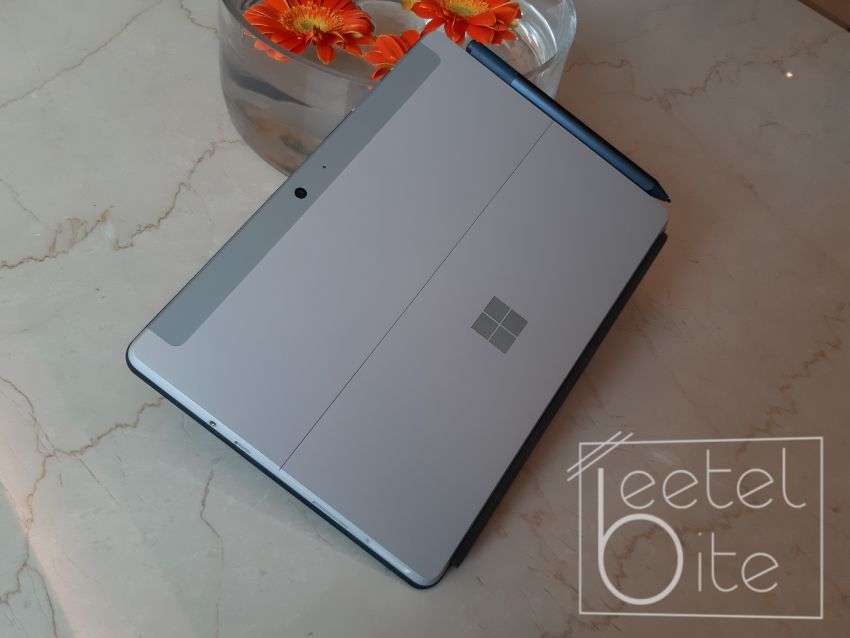 Coming to the surface pen, which offers all the functionalities available on a surface pro pen along with some more new features. It has over 3,000 pressure points to help users draw and do stuff in a much more precise fashion than compared to a finger. The Surface Go also comes with palm rejection technology to avoid any incidental touches while using the pen. The pen also doubles as a pointer. It uses a single AAA battery that users need to replace manually. However, this might not be a headache for you as the company claims it has a battery life of more than 18 months. It also attaches magnetically to the Surface Go so you don't lose it.
All these things make the Microsoft Surface Go a really good compact machine that is perfect for almost everyone.