While most gaming laptops can burn a hole in your pocket, Asus and a few other hardware manufacturers have managed to get some of them on the budget side. With the Asus TUF FX504, the company is targeting people who are looking for gaming laptops on a tight budget. Additionally, the industrial build and design of the Asus FX504 makes it more durable than most of the competition. Here's our full review of the Asus TUF-series FX504 laptop.
Asus FX504 Review: Specifications
Asus FX504 features a 15.6-inch IPS LCD display with a resolution of 1920×1080 pixels and a refresh rate of 120Hz. The laptop is powered by Intel's Core i7 8750H processor. It also gets a dedicated GPU from Nvidia, the GeForce GTX 1050Ti with 4GB of GDDR5 VRAM. The laptop packs in 8GB of RAM, 128GB of SSD and a 1TB hard drive. Under the hood, there is a 3-Cell 48Wh battery powering up everything.
Price: Rs. 89,990
Asus FX504 Review: Design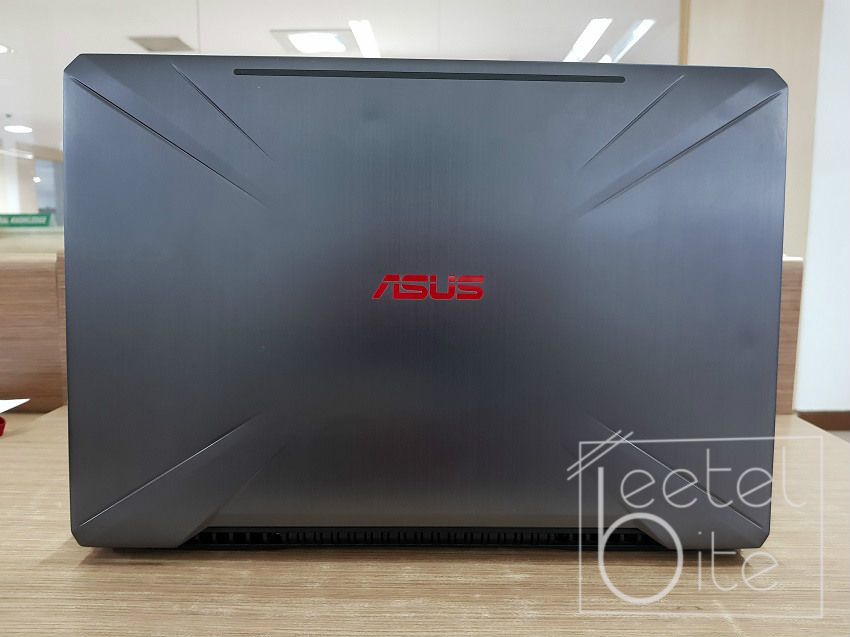 Asus FX504 has quite an aggressive look when you look at it from the outside. While the angular design lines provide an aggressive look to its casing, the subtle glow of the Asus logo makes the laptop look elegant. Once you open it up, the first thing you will notice is the graphics made around its keyboard area to give the laptop a much more intense look. The screen might not convince you that this is a laptop from 2018, the chunky bezels make it look quite old.
Also Read: Here's what Reliance Jio has to offer this Diwali: JioPhone 2, Gift Cards and more
Asus FX504 Review: Display
Asus FX504 sports a 15.6-inch IPS LCD display with a resolution of 1920×1080 pixels and a refresh rate of 120Hz, which takes the gaming experience to a whole different level. The colour and contrast of this display are not the best you can get, so this might not be suitable for something like video and photo editing, but when it comes to gaming, the faster screen does help a lot.
Asus FX504 Review: Performance
Asus TUF FX504 is powered by the Intel Core i7 8750H processor. The 8GB of RAM gives it enough room for multi-tasking, the 256GB SSD helps with faster boot and app loading times. The graphics are a bit on the average side, but can run most AAA titles if you tweak the settings a bit. During our time with the device, we tested out games like CS:GO, PUBG, and NFS Payback.
Also Read: Asus ROG Strix Hero II review: 144Hz gaming on the go
We were able to get around 120-180 fps in CS:GO with medium to high settings. PUBG being a high demanding game got a respectable 50-60fps. However, turning down the graphics a little bit helped us reach 80-90fps for an even smoother gameplay. The story was quite similar with the NFS Payback where we had to bring down the graphics a little lower to remove any stutters.
Asus FX504 Review: Keyboard and Trackpad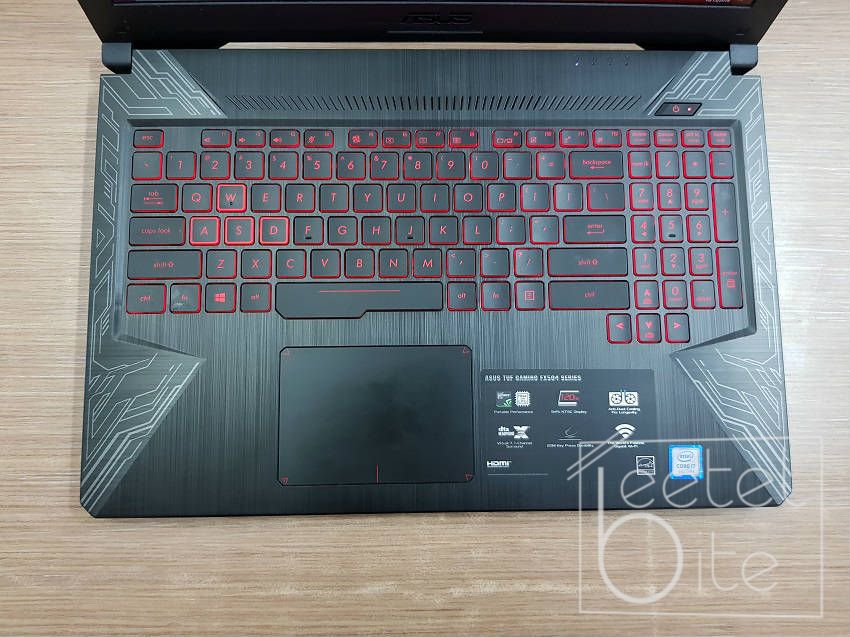 Asus FX504 laptop comes with a backlit chiclet-style keyboard. It is quite comfortable for both, gaming and long typing sessions. The trackpad uses Windows precession drivers, which means Windows 10 gestures work seamlessly. Tracking is quite accurate and the whole experience is pretty smooth. However, we would have appreciated separate right and left click buttons as this one reads the input wrongly at times.
Asus FX504 Review: Battery
Just like most gaming laptops, the Asus FX504 delivers a pretty poor battery life. The laptop can be used for around 2.5 to 3 hours before it needs to be plugged in. You can get little more juice out of the battery by turning off the keyboard backlighting and turning down the Windows 10 performance settings. While gaming, you will anyway need to plug-in the adapter as that is how you can get maximum power.
Also Read: Asus VivoBook S14 and S15 launched in India: Price, Specifications and Availability
Asus FX504 Review: Verdict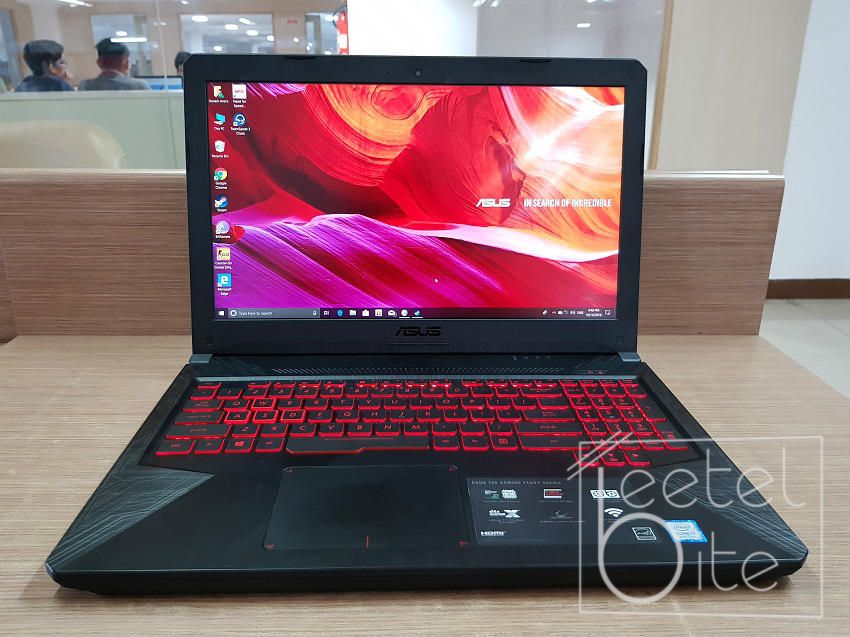 Asus TUF FX504 is one of the best budget gaming laptops you can get in the market right now. Sure it does come with its own set of cons like missing USB Type-C port and chunky bezels on the sides of the display. But the price of this laptop easily overshadows such issues. Also, we certainly think that companies like MSI can offer much better value for your money when purchased during a sale. However, the Asus FX504's market price crushes through the competition making it one of the more compelling options.