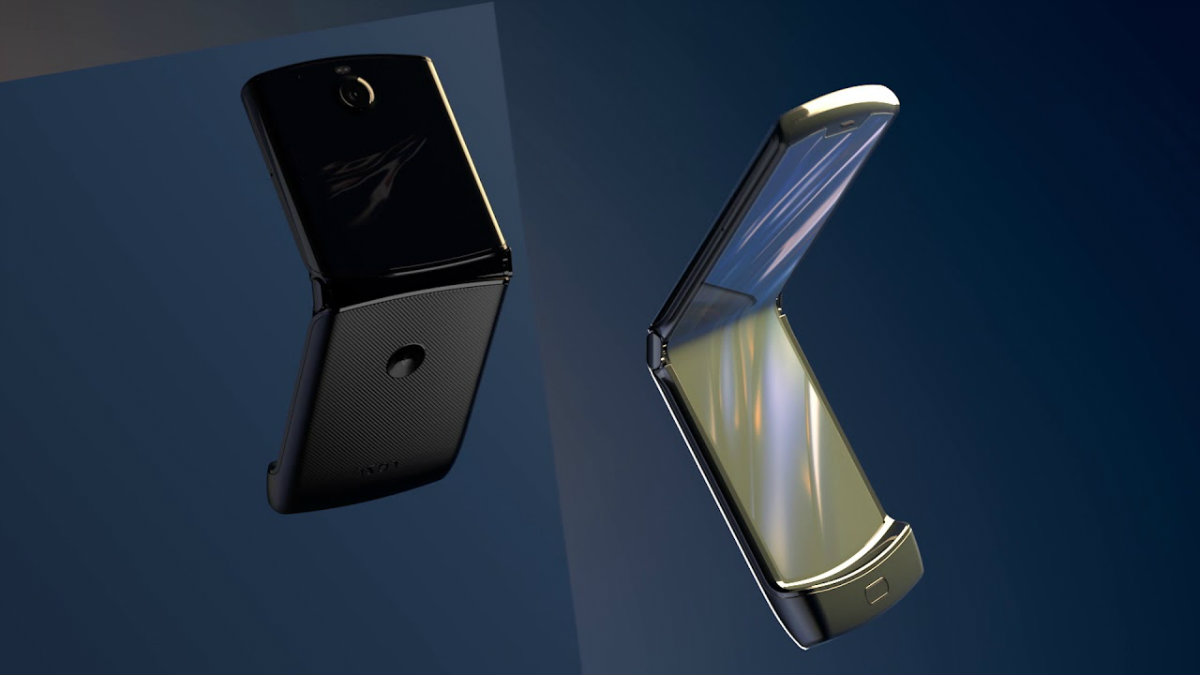 After a long wait, Motorola launched its much-awaited flagship of the year, the Motorola Razr. It also marks the comeback of its 2004's Razr V3 design. It was released on November 13 in Los Angeles globally.
Some people are also calling it the reinvention of Motorola's legendary flip phone in the form of a foldable smartphone.
According to various reports and company hints, we expect the device to be priced around Rs. 1,00,000. According to industry speculations, the Motorola Razr is expected to launch in India this month or early February. However, manufacturing delays that have recently hit the company can extend the timeline.
Top 5 features of the new Motorola Razr:
Motorola has designed the flip phone into a new dimension, possibly making it the cushiest foldable phone so far. The new Motorola Razr feels like a phone because the flexible screen that folds completely in half to give it the traditional clamshell look. While the Samsung Galaxy Fold and Huawei Mate X turn into a mini-tablet.
It runs Google's Android 9 Pie at its core, which brings a possibility of users not relating it with the original Razr. Motorola knew this, which is why it has preloaded the Razr with a secret Retro Razr mode. Essentially, the Retro Razr mode is an Android skin specifically designed to mimic the 2004 feel of the device.
The skin brings the old-style T9 style keyboard found on the original Razr, along with other elements back to this version. Despite packing a touchscreen now, the Retro Razr mode will work as if it were a T9 keyboard phone.
The foldable screen features a 6.2-inch P-OLED Flex display, which gives the Motorola Razr its unique advantage. It is a vertically long display with a resolution of 2142x876 pixels. The display folds in half from the centre, facilitated by two hinges at either side. The lower chin sports a fingerprint sensor and the Type-C port.
It also brings back the small display on the front cover, which we got accustomed to back in 2004. It's now called Quick View Display and measures 2.7-inch in size. The display is essentially a storehouse for all notifications, alerts and allows music playback. It also allows users to click selfies when the device is closed.
Motorola has packed a single 16-megapixel 1.7 primary camera on the phone that acts as a selfie camera in the phone's folded state and as its primary camera while it's opened. The company has added Night Vision mode in the camera software to make sure the phone takes good photos even in low-lighting conditions. Also, there is a 5-megapixel camera inside the Motorola Razr present inside of the notch. It can be used to take selfies when you don't want to close the phone or need more screen space to properly capture your selfie.