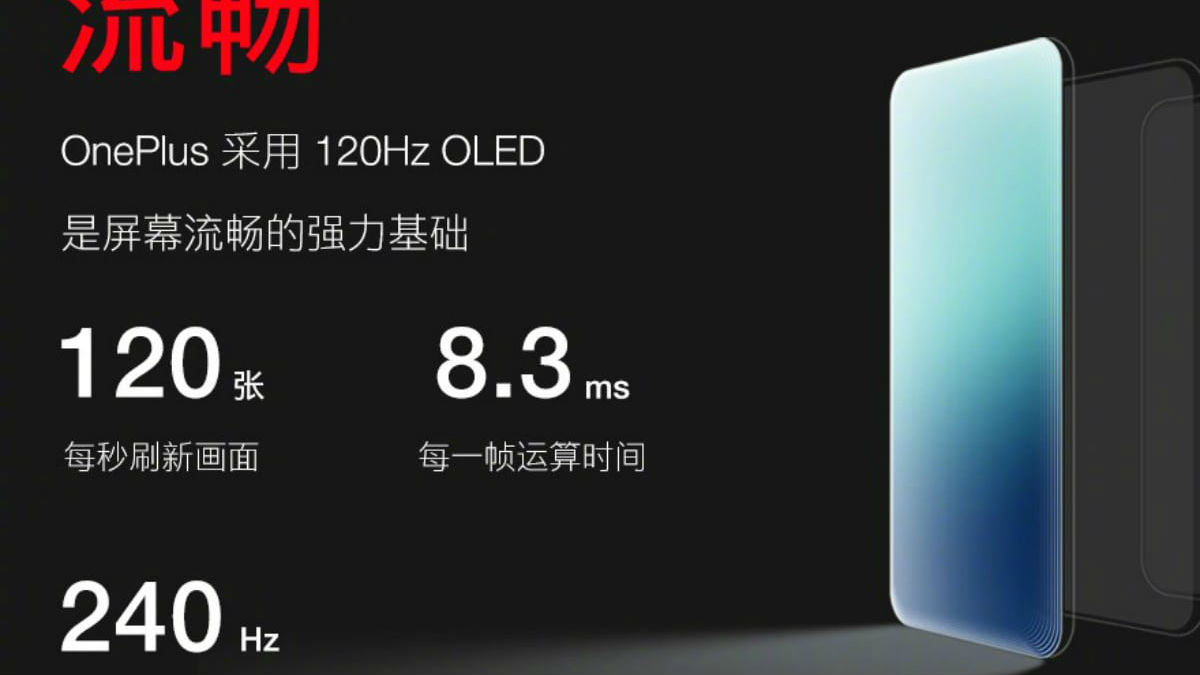 OnePlus, the Chinese smartphone manufacturer hosted a display technology meeting today at Shenzen, China. OnePlus CEO Pete Lau unveiled their upcoming 120Hz refresh rate display technology, whcih Pete believes will be "The best smartphone display in 2020".
The new 120Hz display launched by OnePlus comes with a dedicated MEMC motion compensation chip. The new display technology is named OnePlus Fluid Display technology and it will bring 10-bit HDR support.
Commenting on this, OnePlus CEO Pete Lau said, "We believe that the smoothest smartphone display must also be able to deliver a superior visual quality and viewing comfort. We're sure that OnePlus's new 120Hz Fluid Display will be the best you'll lay eyes on in 2020."
The new display panel also comes with an RGB colour temperature sensor that has 0.8 Just Noticeable Colour Difference (JNCD) rating. According to the JNCD labs, this is even lesser than the much more expensive Apple iPhone 11 Pro Max.
Also Read: OnePlus Concept One with invisible cameras unveiled at CES 2020
The company also claims that the display will produce 4096-level of automatic brightness control through an all-new ambient sensor. It is touted to be four times of average Android flagships. OnePlus Fluid Display will also come with a QHD+ resolution. The 120Hz OLED panel will even boast a response time of just 8.3ms.
Meanwhile, the company recently unveiled its OnePlus Concept One smartphone at CES 2020. The smartphone comes equipped with an electrochromic glass at the back, which helps the rear camera setup go invisible when not in use. The technology is mostly seen on luxury car sunroofs. For this, OnePlus yet again partnered up with McLaren.