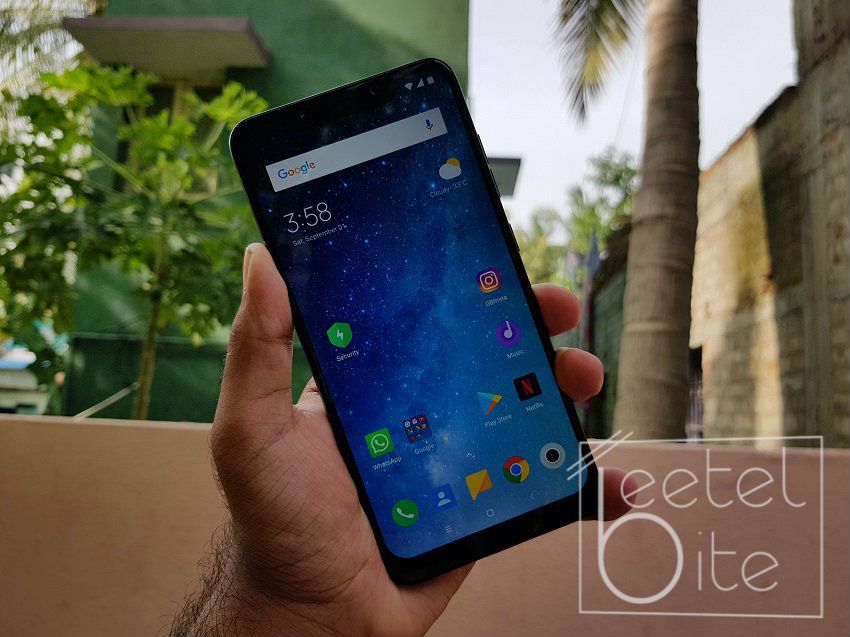 Xiaomi, the Chinese smartphone manufacturer has managed to capture a lot of eyeballs with the launch of its new sub-brand Poco. The company till date has launched only one smartphone under its Poco lineup dubbed Poco F1 with a starting price of Rs 19,999.
Some tech enthusiasts in the past have argued that a phone with flagship grade specifications will never be launched at such a low price. However, Xiaomi has managed to recreate what OnePlus did with its original OnePlus 1 smartphone. Create a smartphone, which most people thought would never exist.
One of the best thing that most people will appreciate about the Poco F1 is that it is powered by the Qualcomm Snapdragon 845 processor paired with an Adreno 630 GPU. Qualcomm Snapdragon 845 is the most powerful processor any Android smartphone currently features. This might change when Qualcomm decides to launch their Snapdragon 8150/855 chipset. However, until that happens the Poco F1 is one of the most powerful smartphones currently available in the market for consumers to purchase.
Poco F1 is also the second smartphone in the world to come with a liquid cooling system inbuilt. The first being Samsung's Galaxy Note 9. This comes in extremely handy while you are doing any intensive tasks like playing heavy games, handling presentations and more. In my experience, while playing PUBG Mobile on the OnePlus 6T and the Poco F1 continuously for half an hour, the OnePlus 6T became extremely hot to touch, whereas the Poco F1 was able to maintain its cool.
Also Read: Xiaomi Poco F1 receives a permanent price cut of Rs. 1,000, will now start at Rs 19,999
For the mobile gamers that like to play heavy games like PUBG Mobile, Fortnite and Asphalt 9 this is one of the best performing smartphones you can get. It handles all heavy games in the highest settings without even breaking a sweat. There are to lags or stutters that you will face during extended gaming hours. As a bonus, the device will never be very hot to touch even after long hours of continuous gaming.
For the mobile photographers out there, Poco F1's camera module might not match the one on Google's Pixel 3, but it is no slacker. The camera performance in most scenes is extraordinary considering its price. The details and colours are captured extremely well leaving little to no room for improvement. The only issues you might face is during low light photography where the camera does struggle while focusing.
Also Read: Xiaomi Poco F1 starts receiving Android Pie based MIUI 10.1 update: How to install, What's new and more
Xiaomi has managed to cram in most flagship grade specifications into the Poco F1 and sell it for such a low price. That doesn't mean that it is perfect, it does have its drawbacks like the polycarbonate body, no IR blaster and much more, which are more or less permanent and might change with the device's next iteration. There are also some drawbacks that are currently being fixed by the company like adding Widevine L1 support certificate to the device with its next update.
Concluding this, Xiaomi's Poco F1 is one of the best smartphones you can currently get without breaking the bank. It might not look or feel premium at first, but the raw performance to price ratio you will get after purchasing it will never make you regret the decision. Also, a smartphone with these kinds of specifications is difficult to come by under the Rs 30,000 price bracket.