Apple today released the iOS 11 operating system. You can go ahead and update your iPhone right now with the help of our How to install iOS 11 on your device. Apple has added various new features to the new iOS, like a customizable Control Centre. If you own an iPhone 5C, iPhone 5 or an iPad 4 or lower, then we are sorry you won't be getting the update. Interestingly, Apple with its new iOS 11 has completely dropped the support for 32-bit apps. Thus if you have any old apps that haven't been updated to support the 64-bit architecture, they won't be usable anymore.
iOS 11 Customizable Control Centre
The company with this update has made the control centre that you dragged from the bottom of your device to get access to quick settings much more user-friendly. The control centre now takes up the full screen to have much more quick toggles on it. Interestingly the company has now made the control centre fully customizable, as now you can add or remove the quick toggles from the settings.
Apple File Manager
The company has now added a file manager with the new iOS. It lets the users access the file system of iOS from within the app. The new app has been named Files and will be from on available on the home screen of the iOS 11 devices.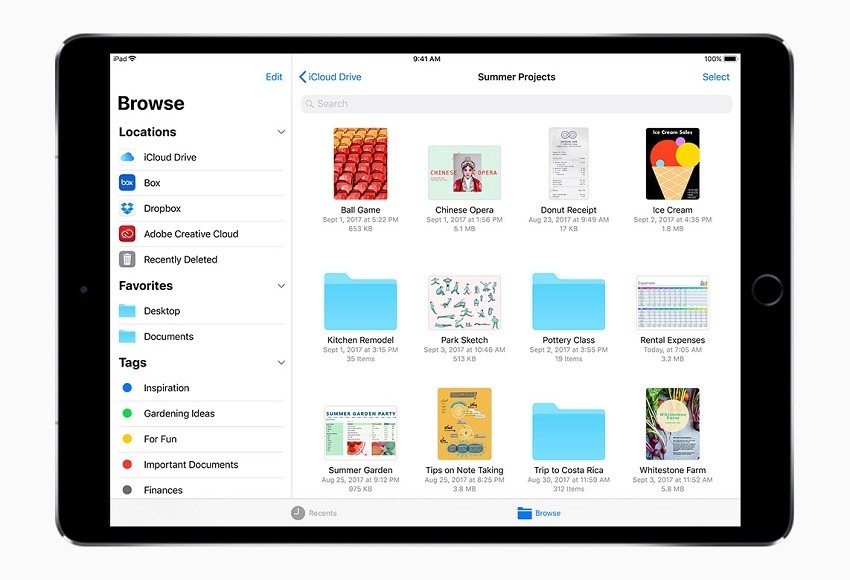 Siri from the keyboard
Talking to Siri is not always the best option, and the company has realised that. So with the new iOS 11 update, the company now allows you to activate the "Type to Siri" feature from the accessibility settings. After activation, you can open Siri and then type the question you want to ask it.
Also Read: Flipkart and Reliance Jio giving away free iPhone 7 smartphones
Adblocker
Apple now in the Safari browser provides an always-on adblocker. This will stop ad firms from tracking the moves of the consumers. It might affect most website's revenue model like our's, however, we do feel that users need some privacy from the heavy pop-up ads that a few sites show to generate more and more revenue.
iPad Dock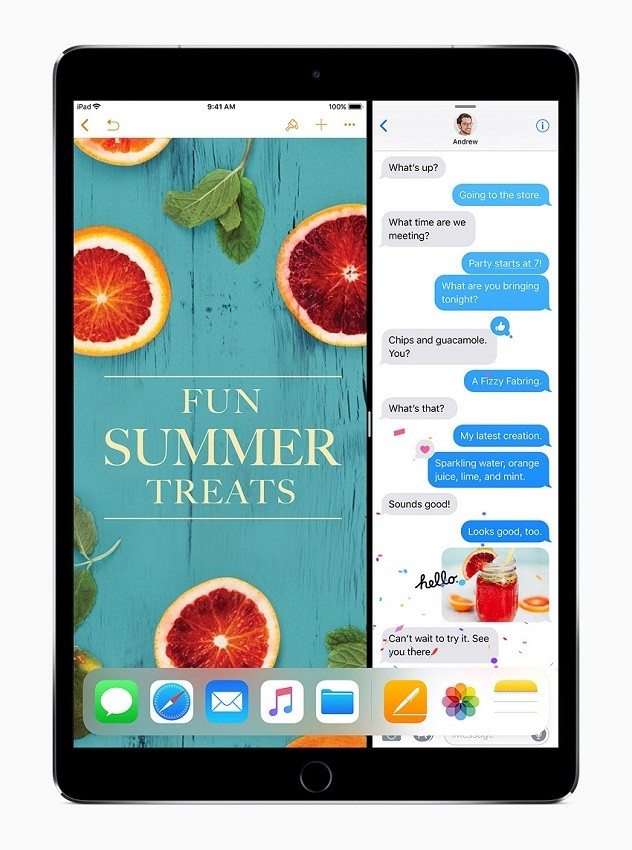 In iOS 11 there are also a few iPad specific features introduced, including a new multi-tasking system. The new system is being called by Apple as the dock. Whenever you are performing a task and want to multi-task, you can just swipe up from the bottom and open up the dock. After which you can press the app you want to multi-task with and it will open up in a small window on the screen so that you can do so.