Twitter application on Android is just as heavy as the Facebook application. Facebook has released the Lite version of its native app and the messenger app which allows users to use Facebook even at low data speeds. Notably, Skype also released a lite version of the application which serves a similar purpose. Now, Twitter, one of the most popular social networking service has come up with the Lite application.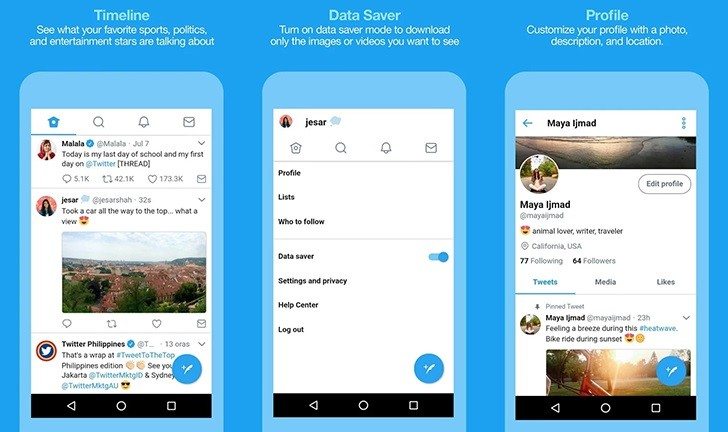 Twitter Lite was initially released in March as a Progressive Web App. This was usable on the browser and bought key features from the native app such as the push notification feature. The impressive web app looks to be converted into an Android application and released on the Google's Play Store. However, the application is currently available only in the Philippines and will be rolled out to other countries soon. The Lite app will disappoint at some features which are provided by the native app such as the multiple account option.
Also Read: Huawei Maimang 6 with 4 cameras launched: Everything you need to know
The Lite application helps users with low storage on devices and people using the slow internet or having costly internet connections. Phillipenes is currently suffering from low data speeds and expensive data plans which is why the country gets this application first. In the country, also the mobile devices with low data storage are quite popular.
Not only the Twitter Lite apps but the new Lite applications from various developers specialise in delivering a great experience with using as less mobile data as possible, even including an extreme Data Saver mode that only loads images and videos when tapped on.