In early August we wrote about how Apple was teasing AR support for its new iPhone. And as it turned out, it was more than a tease! In the process of unveiling not one but two new iPhone editions (the iPhone 8/8-plus, and the iPhone X), Apple also introduced iOS 11, which comes with support for ARKit. For those who aren't familiar just yet, ARKit is a design program that enables developers to create beautiful and convincing augmented reality experiences that need only a mobile device to work. While Apple's interest in AR had been rumoured and written about for some time, the sudden rollout of such a fully developed platform caught a lot of users by surprise.
By now we've had a little bit of time to dive into iOS 11 and try out many of the first apps to be released for augmented reality. For the most part, these apps speak for themselves in terms of what kinds of experiences they offer. But here we're going to look a little bit deeper, to see what we can learn from these early apps.
Simplicity Will Be Valued In Gaming
One of the first games that came out in the iOS app store was actually an adaptation of a very simple (if somewhat addictive) game called Stack. Designed by Ketchapp, it involves nothing more than stacking squares on top of each other for as long as you can, though soothing visuals and sound effects make it an almost meditative game. In AR, the game doubles as a smooth adaptation and a nice show of what AR can do. The game itself is pretty much the same, except that you're now stacking on top of a surface in the real world (or at least it looks that way). It's almost oddly exciting to see how high you can build your tower, and the one-tap controls make it easy to play the game while you focus your phone so that it's "looking" at the tower. On its own, Stack AR is a huge success – the best game of Stack you will ever play, as one review put it – but it's also an indication that the simplest games may be the best in augmented reality.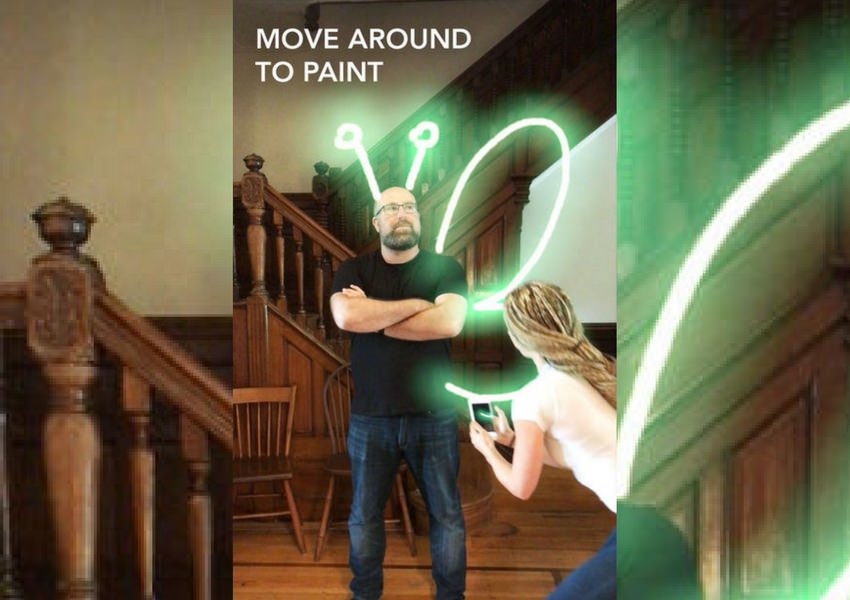 AR Projects Systems As Well As Elements
That phrase may not make sense on its own, but unpacking it a bit it's fairly clear. We think of AR as projecting elements of games and other activities, such as a character or, in the case of Stack AR, a set of shapes. But in the early going it's become clear that AR can also project entire gaming systems, environments, or boards just as well. We've seen this through games like The Machines, which puts a whole game board smoothly on top of a real-world surface. This could hold a lot of implications for gaming moving forward. We're very likely to see popular board games projected in a similar fashion. We've also already seen casino platforms launching virtual reality sections online, and they too could adapt to AR. Roulette wheels, gaming tables and the like would make for similarly easy simulations. Broadly speaking, just keep in mind that the surface or parameters of a given physical game are proving
just as easy to create as individual elements.
Also Read: Asus ZenFone AR launched in India: Price and Specifications
Practical Uses Are On The Way
The most noticeable thing about the AR corner of the iOS app store right now is its heavy focus on home planning. There are apps meant to measure the dimensions of rooms through AR, and others that help people to plan furniture purchases. It's likely that these are only the beginning of practical uses (rather than entertainment) that will come about via AR. It's difficult to speculate right now on what some of those practical uses may be, but the home design apps we're already seeing demonstrate that AR is not a "just-for-fun" development.
Creativity Will Be A Primary Focus
This is something that we probably could have predicted before AR came about, but it's an idea that's held up through the first wave of apps to reach Apple devices. But while we just noted that AR doesn't exist just for fun, it's also clear that people are going to get a lot of enjoyment out of all kinds of creative activities. Lightspace, a new app by Logical Animal, offers you the chance to use your phone as a paintbrush; numerous apps allow you to place gifs or images in physical space for photo opportunities. And we're also already seeing early versions of games that involve the construction of environments and cities. It's already become clear that AR has essentially become a new form of artistic expression that's only going to grow from here.