ZTE, the Chinese tech giant, recently launched the Axon M which immediately gained attention due to its unique feature. The Axon M is one of the first smartphones to sport a dual-display setup. The smartphone surely got a lot of attraction but missed a few things which stopped it from being the best. ZTE's Vice President of marketing Jeff Yee confirmed that the company will soon bring another foldable smartphone with dual-displays.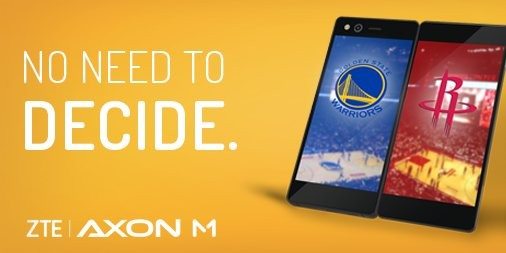 In an interview with Engadget, Yee said that most people, after looking at the Axon M, wish that the company could eliminate the bezel in the middle. As the Axon M uses hinges to keep both the displays together there is a small bezel shown up front while using both the displays together. Making those bezels go off, users can get a much better and seamless experience while using these displays.
Also Read: Samsung Galaxy S9 retail box spotted online, Specifications and key features revealed
Yee further said that ZTE's upcoming foldable smartphones will  "move away from dual screens" and "eventually get to something that is truly bendable." However, he did not give any dates as of when we could expect to see the next foldable smartphone from the company.
Meanwhile, the South Korean giant, Samsung, is also working on bringing a some flexible devices of its own. We will soon be seeing more and more companies to work on a similar technology. ZTE will also work on bringing a much better and more polished version of the Axon M.