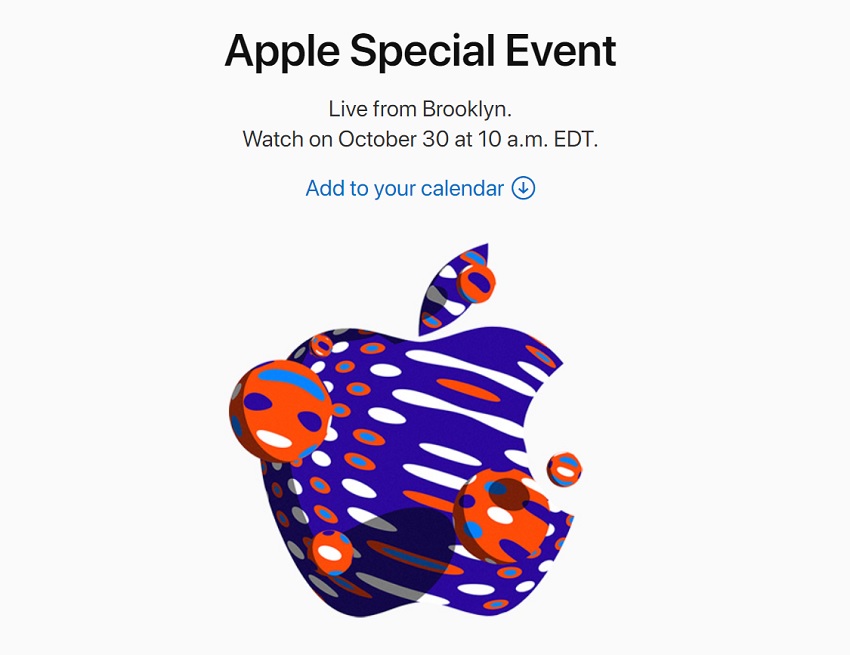 Apple is gearing up to host a launch event on October 30 in New York. The company is said to launch new iPads, MacBooks and much more. Though the event is not as hyped as the iPhone event, the company still has a lot up its sleeve to get the fans excited. If you are excited about the upcoming event and want to know what Apple is unveiling, you can watch the livestream from your home.
How to watch the live stream
Apple fans can use their Apple products in order to watch the livestream on October 30. The users can head over to the Apple's official website using the Safari browser on their MacBook, iPhone, iPod or iPad. The users can also use the Apple TV app to watch the livestream.
Those who do not own an Apple product can use their Windows 10 PC to watch the livestream. However, the limitation here is that the users will need to use the Edge browser only.
Also Read: Apple hosting an event on October 30: Here's what to expect
Apple is said to launch a new iPad Pro variant which is said to come with a USB Type-C port. There are also rumours that the company might launch a new MacBook Air as well. The company might also unveil a new Mac Mini at the event. Alongside these major announces, the company is also said to bring a new Apple Pencil, Airpods and the much-awaited Air Power.