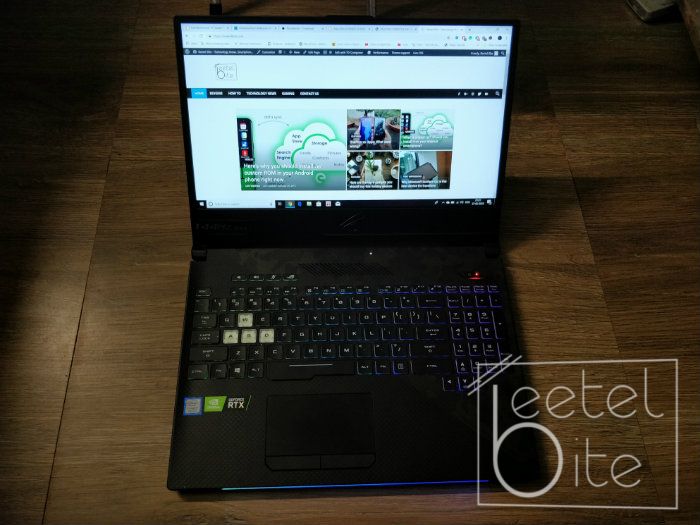 Asus has updated one of its older ROG Strix series laptops to feature Nvidia's recently launched RTX series of graphics cards. The new Asus ROG Strix SCAR II gaming laptop except for the RTX series graphics card is similar to the ROG Strix Hero II. This has got us excited, as that was one of the best gaming laptops we have tested at our facility.
Asus ROG Strix SCAR II GL504GV is priced at Rs. 1,64,990.
Here's how the new Asus ROG Strix SCAR II performed during the process of our detailed review:
Asus ROG Strix SCAR II: Design
Asus ROG Strix SCAR II comes packed inside of the same body that we got to see on the Strix Hero 2, built out of aluminium and plastic. The device looks stunning and the aluminium and plastic body helps keep the device cooler.
A downside of having a good processing power and a sturdy build is that you will lose out on portability. Though you can carry the laptop around, it isn't extremely portable and has some heft to it. It weighs in at 2.4kg, which might have been ok if left alone. However, the company has paired it with a 230W power adapter that is also quite heavy.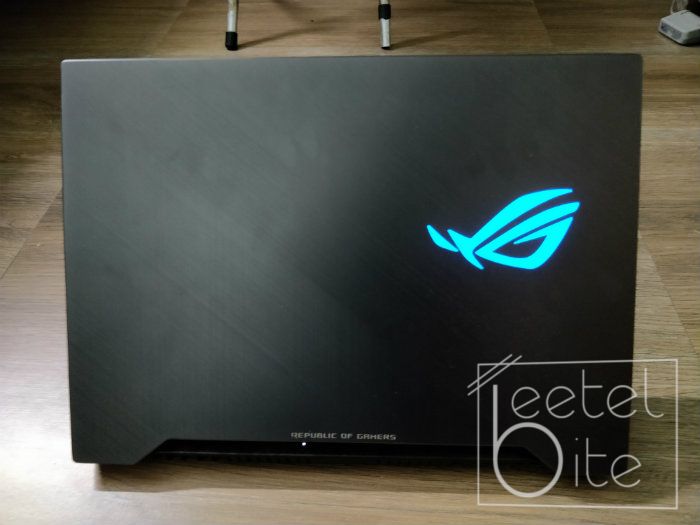 When you open up the flap of the laptop, it reveals a 15.6-inch 144Hz IPS display panel which has very minimal on the sides and the top. But, the chin is relatively huge, this is because the company has worked in its ROG logo along with the webcam there. I would not recommend that you use the webcam on this one as it is not positioned in the best location and will make your face look much bigger than it is.
The ROG Strix SCAR II comes with a charging port, an ethernet port, a mini display port, an HDMI 2.0 port, two USB 3.1 Gen 1 ports, a USB 3.1 Gen 2 Type-C port and a headphone jack on the left edge. Whereas, on the right edge it consists of a USB 3.1 Gen 2 port, an SD card reader and a Kensington lock.
I loved the fact that the laptop has RGB lighting almost everywhere. This might not be a major thing for most people out there. However, for gamers it is. As with that, they can show the world they are different and proud.
Asus ROG Strix SCAR II: Display
The device comes with a 15.6-inch IPS LCD panel with a resolution of 1920×1080 pixels. That might seem like a normal display to most, however, it is not, due to its 144Hz refresh rate and the 3ms response time.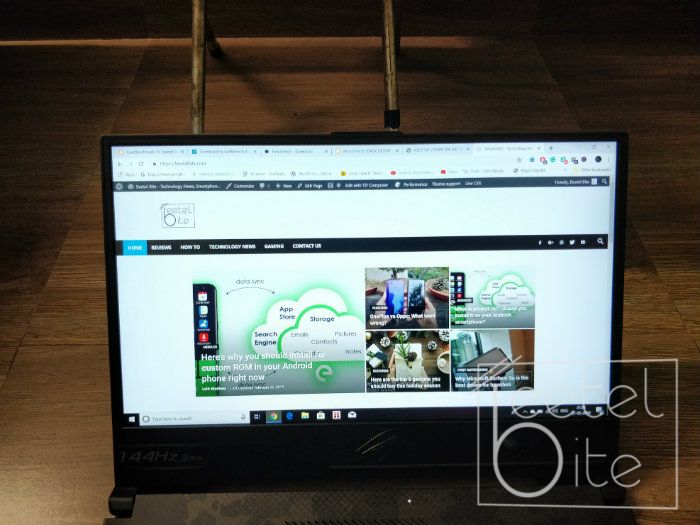 The display made everything I was doing on the laptop much more appealing. Gaming was the best part, as the games were extremely fluid and there were no choppy graphics or frame drops at all. The games looked much smoother and the character movements felt much more realistic.
Reading and writing were also a blast. The device comes with a non-reflective display panel, which even made reading and writing on the display much more fun outside.
Asus ROG Strix SCAR II: Performance
The variant we got for review purposes came with an 8th generation Intel Core i7-8750H processor, Nvidia GeForce RTX 2060 graphics, 16GB of RAM, 1TB SSHD and a 256GB SSD. The laptop is powerful enough to play, record and live stream heavy games like PUBG, CS:GO, Battlefield V and more simultaneously. To make this possible the company bundles some handy softwares like the XSplit gamecaster and more.
The most interesting game to play on the laptop was Battlefield V, thanks to the game's support for real-time ray tracing. The graphics looked extremely realistic and the game dynamics played very well. The company with the help of the Nvidia GeForce RTX 2060 graphics and a 144Hz refresh rate display has been able to make gameplay much more interesting and realistic.
All the games that I tested out during the review process on the ROG Strix SCAR II, played smoothly with no lags or frame drops. All the games had a constant fps of 100 in the highest graphics settings.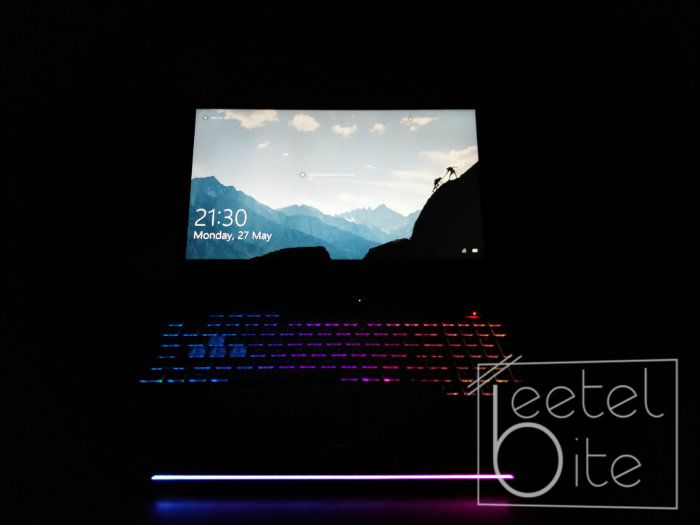 Now that I have told you everything the laptop has to offer in terms of gaming performance let's get to how good can it handle the heat. The Strix SCAR II comes with two 12V cooling fans, three outlets and an anti-dust system which ejects dust particles through a separate outlet. The company calls this as its HyperCool Pro thermal management system.
Though the HyperCool Pro thermal management system is effective in cooling down the laptop quite a bit. However, in the Turbo mode, it is extremely loud. Considering, most of its vents are placed on the bottom of the laptop, if you have it placed on a bed, cooling it down will take quite some time.
Asus ROG Strix SCAR II: Keyboard and Trackpad
Asus ROG Strix SCAR II's keyboard is extremely comfortable and tactile and as a plus point also looks great. Considering that this is a gaming laptop, the device does have a bit of a weird layout of the keys, which will take a bit of time to get used to.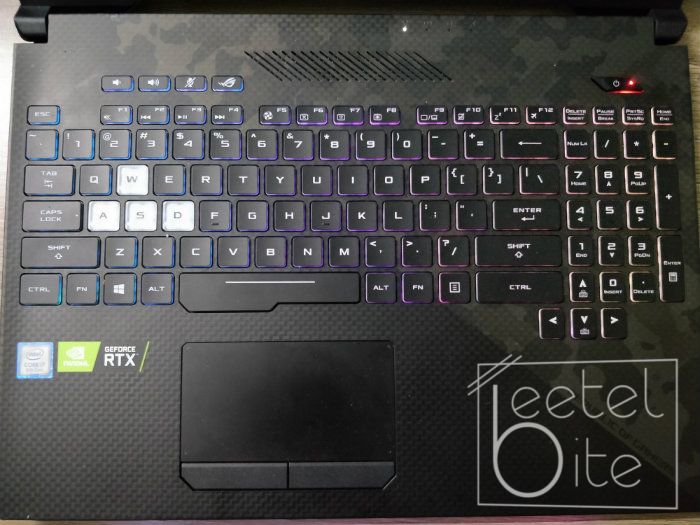 The RGB lighting under the keyboard uses a 4-zone LED panel, which can be controlled via the company's own software pre-installed on the device.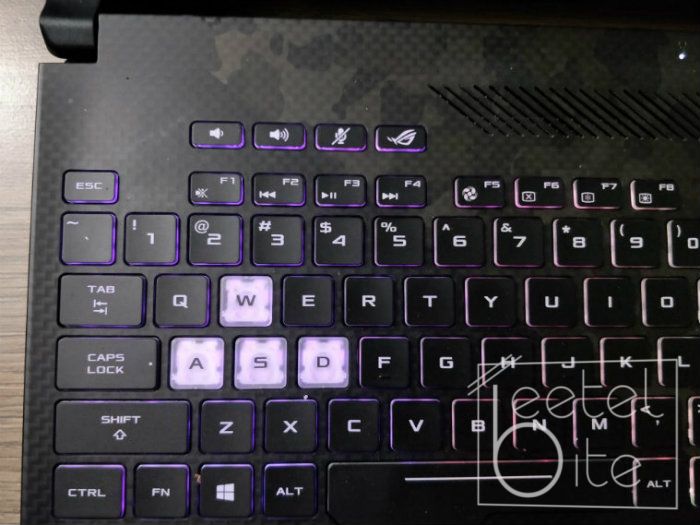 I have been using MacBook's for a long time and have loved the trackpad on them the most, due to it being extremely smooth. After using the Mac trackpads I have not liked the trackpads of most other Windows laptops. However, the trackpad on the ROG Strix SCAR II is quite smooth and comes with Windows Precision drivers that also makes all the Windows 10 gestures smoother.
Asus ROG Strix SCAR II: Battery
One of the biggest flaws of having a gaming laptop is that it will be extremely power hungry and you cannot expect much battery life out of it. The device comes with a 64Wh battery, which during the review process gave me approximately three hours of usage on a single charge. This might not be the best in the industry, but then again I wasn't expecting much in terms of battery life from this laptop.
Asus ROG Strix SCAR II: Verdict
Asus ROG Strix SCAR II is an amazing laptop overall. From the day I opened the packaging box, I could not touch my MacBook and am still debating on switching back to Windows. However, this might not be the gaming laptop I personally will switch too.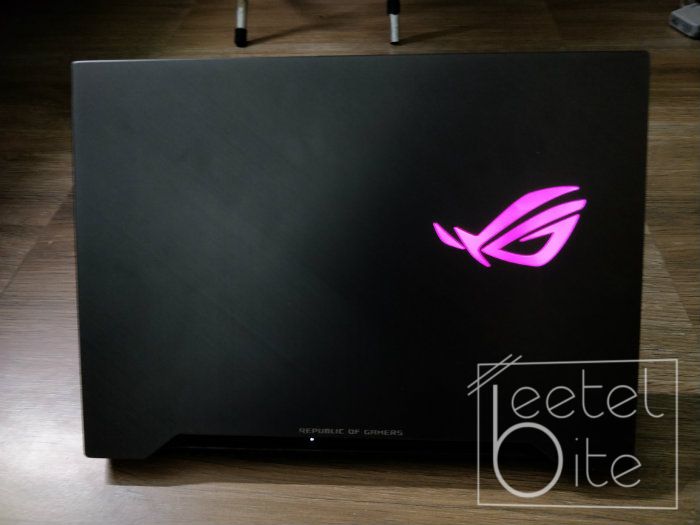 Don't take me wrong, this is a great laptop and if you have Rs 1,64,990 in your bank go for it. I love how the laptop was able to deliver all the power I needed at command, ray-tracing games are realistic and fun to play, 144Hz refresh rate makes you fall in love with the fluid display. But the fact I can get all of this except for the ray-tracing graphics card in the same laptop from the same brand at a lower cost is what has kept me from purchasing this.
Last year's Asus ROG Strix Hero II comes with an Nvidia GeForce GTX 1060 at a much lower cost, rest it has no compromises. Considering that I personally would go in for the last year's model. Another reason is that as of now there are only a small number of games that have support for ray-tracing, meaning as of now you wouldn't be able to take full advantage of the Nvidia GeForce RTX 2060 GPU.