Computex 2015: Asus Zenwatch 2 unveiled
Asus announces ZenWatch 2 with a new magnetic charger, metal crown as well as a choice of sizes and colors.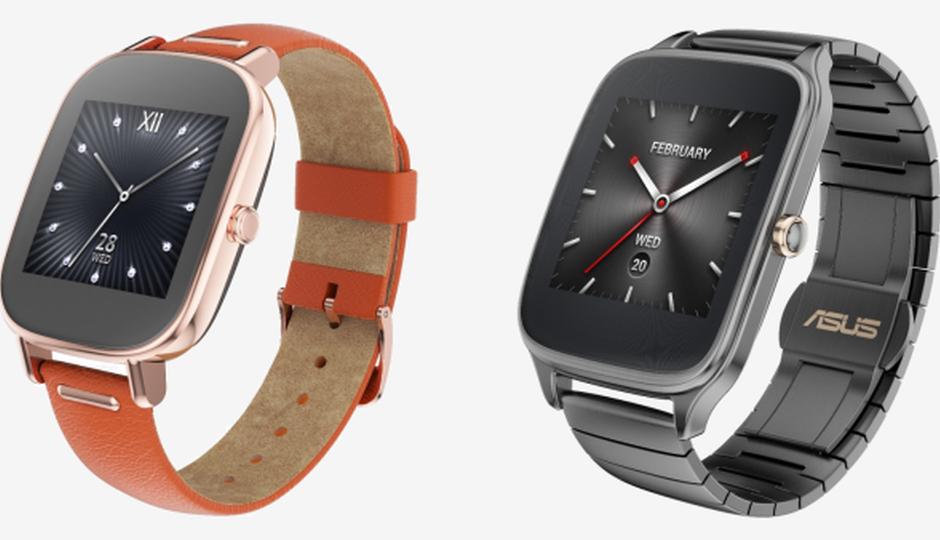 Asus at their Zenstation Event in Taipei have announced a new SmartWatch The ZenWatch 2. The ZenWatch 2 comes with a metal crown just like the one in the Apple Watch, and it will be available in 2 Choices of Sizes and in 3 Colors they are naming Rose Gold, Silver and Gunmetal, We Personally Like the Gunmetal.
The Asus ZenWatch 2 not surprising us is having the similar design as ASUS ZenWatch 1, But due to being the 2nd Generation of the Zenwatch has some welcome changes like a new Fast Charging Magnetic Charging setup that ASUS claims will "dramatically improve the recharging times". The ZenWatch 2 runs on the Latest Build of Android, Android 5.1.1 Lollipop, It sports a Qualcomm SoC, And comes with a bright and vivid AMOLED display, With the Protection of a Curved Gorilla Glass 3 and has improved on the water and dust Protection, and ASUS has made it much better than the previous generation. The ASUS ZenWatch 1 had an IP55 rating for dust and water protection, while ASUS in the ZenWatch 2 has provided a much higher IP67 rating which shows us that ASUS is serious about it's smartwatch. ASUS now also bundles a new "wellness" app for health tracking and a "Watch Face Land" app to customize the watch faces on the New ASUS ZenWatch 2. The Zenwatch now also comes with a great remote camera viewfinder App that allow you to see a preview of the photo you are going to take in the watch face itself, and even lets you snap the pic. with a tap on the screen of the watch, But the only con of this App is that it only works with ASUS phones, and we guess ASUS Tablets also.
The ZenWatch 2 is going to be available in two sizes, and 3 colors. The Sizes that the Zenwatch 2 will be available are - A smaller one at 45 x 37mm which will come with 18mm bands and a larger one that will be measuring 49 x 41mm, and that will come with 22mm watch bands. The WI501Q model also comes packing a tiny battery power pack that will be able to charge your phone on the. The Zenwatch 2 will be available in three colors and those are - Rose Gold, Silver, and Gunmetal. Apart from the launch of the Zenwatch 2 ASUS also confirmed that there will be multiple types of bands available in the market and to be specific 18 different strap combos will show up in the market officially released by ASUS, There will be leather straps, stainless steel straps, and many more options will be available. ASUS also announced that they have also partnered with Swarovski to have "a leather strap with embossed diamond patterns and tastefully made with Swarovski crystals, and believe what they said that it will look gorgeous" ASUS went awol and did not reveal the pricing or the release date of the ZenWatch 2 totally keeping us in surprise about what to expect and to try to keep us guessing on the details about the ZenWatch 2, Not Releasing a date for the product to come to the market was OK but they have committed on an early Q3, 2015 launch.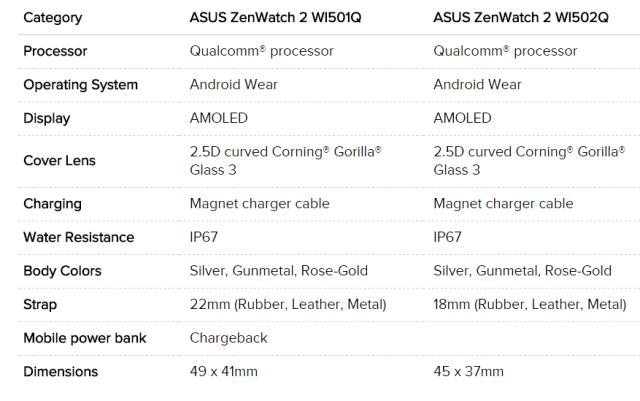 Back this April, Asus had also announced another of it's wearable lineup the ASUS Vivowatch which has a stainless steel design and also boasts an extended battery life of ten days. The VivoWatch also comes with a full black and white power saving display and also gets a inbuilt sleep tracker and heart-rate monitor. Asus has from a long time been hinting at a new power saving OS that ASUS Smartwatches will run. But, ASUS CEO Jerry Shen said that "We will continue to work with Google on Android Wear, and we will also have another Wearable that is not based on Android Wear and features a longer battery life."
So Guessing ZenWatch Lineup for now will run Android Wear for now and VivoWatch will run the other OS that ASUS is talking about.
SmartWatches Currently you can buy -
Motorola Moto 360 - Click Here
LG G Watch - Click Here
Sony Smartwatch - Click Here
Samsung Gear 2 - Click Here
Be sure to tell us in the comments below what smartwatches do you like, and want.