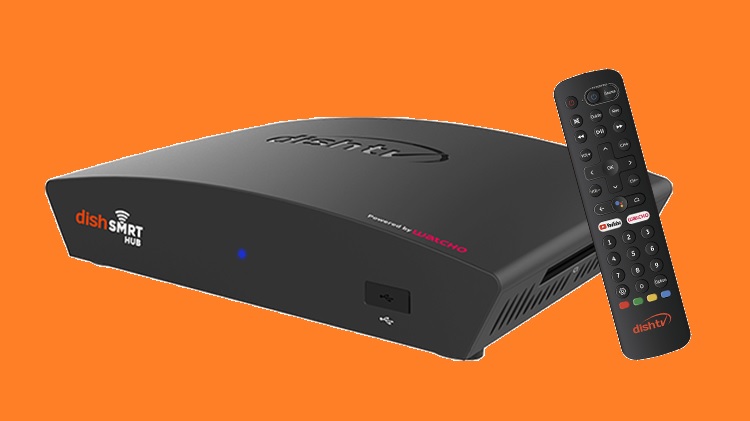 DishTV has just launched its all-new SMRT Hybrid set-up box. As the name suggests, this a smart set-up box that not only showcases regular channels but also runs on Android TV 9.0. By installing such a product, users can seamlessly switch between cable TV and OTT apps like Netflix and Prime Videos.
Since the new Dish SMRT Hub is powered by Google's Android TV operating system, it comes with Google Play Store as well as Google Assistant pre-installed. With the help of the store, users can easily download and install other media streaming applications like Netflix, Hotstar, YouTube and Amazon Prime Video. Additionally, users will also be able to download Android games on to the hub and enjoy them on their big-screen TV. However, users might need to purchase a Bluetooth enabled gamepad to have proper gaming experience.
As far as the pricing is concerned, the Dish SMRT Hub will be available for a price of Rs. 3,999 for new subscribers. Existing subscribers, on the other hand, can enjoy a discount of Rs. 1,500, bringing the price down to just Rs. 2,499. In comparison, Airtel Xtreme Box with AndroidTV is available for Rs. 3,639.
Also Read: OnePlus 7T, OnePlus TV launched in India: Everything you need to know
In case you are not willing to spend as much, DishTV has also launched Dish Smart Kit. It is essentially an Amazon Alexa powered Wi-Fi dongle, which comes with a Bluetooth remote bundled. This can be attached to any existing DishTV set-top box. The Dish Smart Kit is priced at Rs. 1,199.