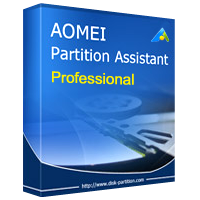 The number of computer users rapidly increase with the growing age of Information Technology, so has the need of the quality software for assistance. Partitioning of the hard disk is one of basic requirements of the computer to run effectively. In the daily life, both personal and business, the disk Management is something that is very crucial when it comes to the performance of the computer. AOMEI Disk Partition Assistant has just filled the void of the quality software that assists us to achieve perfect disk & partition management.
Why Need Partitioning
There are many reasons that we need partition, such as continuous warning of crunching space, slow speed and frequent system crashes since poor portioning. The low space often leads to data loss and crashing of data. To expand disk space after the crunching may also suffer huge data loss. The benefits of partition tool are endless as far as the computer use is concerned. A reliable partition tool could not only protect your data and the drive but also speed up your computer.
Functioning of the Partition Software
AOMEI Disk Partition Assistant Standard is a free partition manager which has earned good reputation among worldwide users. It comes with so many powerful features that you can completely control your hard disk and partition, such as creating, resizing, deleting, moving, merging, splitting partition and more. It is the handy software designed to let the users effectively do the disk management tasks.
Besides the above said applications, there are many advanced utilities offered by AOMEI Disk Partition Assistant to maintain your computer and manage hard drives and partitions, some of them are:
Convert data disk between MBR and GPT partition styles.
Will assist you expand your C drive.
Resolve low disk space issue
Easily converts FAT to NTFS file system without losing data.
Transfer a large number of data from one disk to another.
Create a bootable rescue disk based on Windows PE to boot your computer.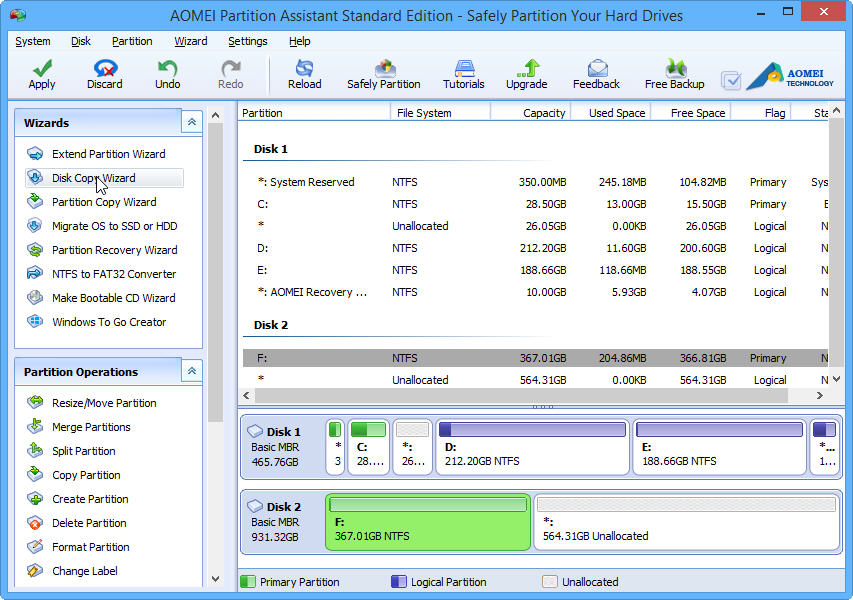 Support System
AOMEI Disk Partition Assistant Standard supports almost all popular Windows Operating Systems, including Windows Vista, XP, 2000, Windows 7/8/8.1 as well as the latest Windows 10, this freeware is supported by both, 32-bit and 64-bit operating systems. Moreover, the software supports many types of different disk formats, like NTFS, ext2, ext3, FAT16, FAT32 and other file systems. People use Windows 10, may usually come across the problems such as low free space in one partition while the other partition has enough free space. This software has specific partition magic for Windows 10 to solve the problem.
Final Words
AOMEI Partition Assistant Standard is efficient software that can change the experience of your work, guaranteeing you get the full features for creating, resizing, deleting, merging, splitting partition and more. Using these three features, you can resolve any issues on your hard drive and computer. This is why this software earned good reputation among worldwide users. Last but not least, it is absolutely free of cost. So, if you are facing issues with hard drives and system partitioning then install the free tool and start use it.