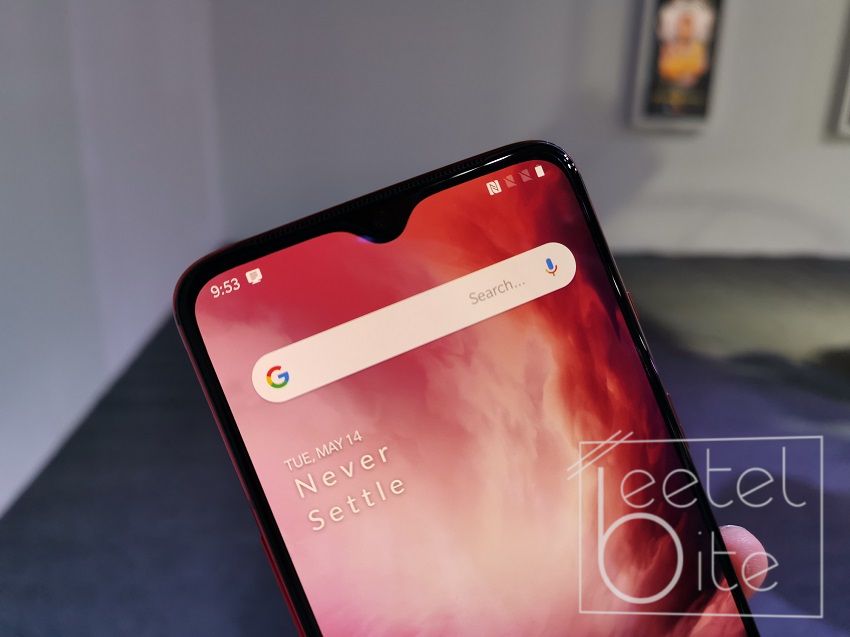 A few days ago, OnePlus 7T rumours were leaked out on the internet and kept everyone excited about the features of the phone. The leaks clearly state that the OnePlus 7T will be featuring a 90Hz Quad HD+ AMOLED panel. With such a teaser coming out, it is safe to say that the company is now switching to high refresh rate displays all across the range.
During an interview with CNET, OnePlus CEO Pete Lau confirmed that OnePlus is indeed working on a phone with a 90Hz screen that will be cheaper than the OnePlus 7 Pro. He said, "OnePlus was the first in the industry to use a QHD Plus 90Hz AMOLED screen with the ultra-premium OnePlus 7 Pro."
"The overwhelmingly positive feedback pushed us to bring 90Hz, which we believe will become standard on flagship phones, to our highly acclaimed premium lineup so that more people can experience the smooth scrolling display," he further added.
This clearly states that the Chinese smartphone manufacturer is going to implement the 90Hz screen on the cheaper OnePlus 7T as suggested by the leaks and rumours above. Also, there are more chances that the OnePlus 7T will use the same Quad HD+ Optic AMOLED panel from the OnePlus 7 Pro with the waterdrop notch same like OnePlus 7.
In the interview, he also stated that "We design OnePlus devices to achieve the best fast and smooth experience on the market. Implementing the best-in-industry Qualcomm 800 series processors is a major part of achieving this high-end performance."
Apart from the display, the interview also confirms that the OnePlus 7T will also get the latest Qualcomm Snapdragon 855 Plus processor. The chipset brings 15 percent and 4 percent boost to GPU performance and CPU performance respectively over the regular Snapdragon 855.
Also Read: Realme XT Pro to come with a 90Hz display, confirms Product Manager
While the company has not yet said anything about the cameras, the OnePlus 7T is expected to come with a triple camera setup at the back. Apart from that, other features are most likely to be dragged from the OnePlus 7, which include waterdrop style notch, in-display fingerprint scanner, up to 8GB of RAM and 256GB of storage and more.