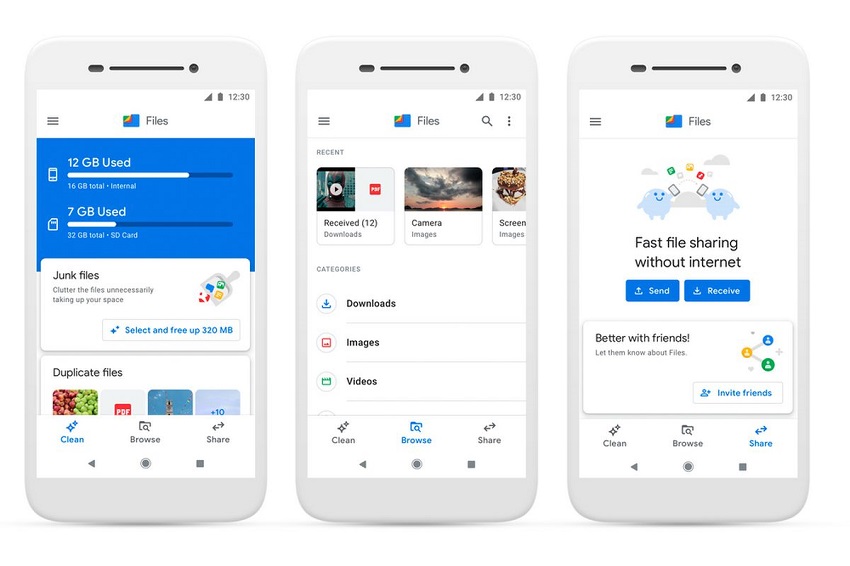 Google has finally added USB OTG support to its Files app for Android. Files by Google, earlier known as Files Go, is a lightweight file manager application by Google. One feature that the app has been missing since its release, is the OTG support. With a recent update, the company has finally allowed users to manage files on their USB drive using the phone's OTG support.
USB OTG (on-the-go) is used quite a lot by people who do not prefer to use a laptop or desktop for simple file transfers. It can make things easier for the user as files can be directly shared between an Android device and a USB flash drive. The app is quite easy to use and shows up an option for USB drive as soon as one is connected.
Apart from the introduction of USB OTG, Files by Google's new update also brings better folder structures. It allows users to view full folder structures, which gives them a clear idea on different folders and their contents. Further, the new update also comes with some minor bug fixes and improvements.
Also Read: Google Pixel 3 referral program, buyers to get Rs. 7,000 cashback
Files Go was initially introduced with the release of Android Go program. Android Go is a lightweight operating system with apps that are specifically developed for the same. These apps can offer better performance on low-end smartphones with lesser storage and processing power. However, Google recently rebranded the Files Go app to "Files by Google."