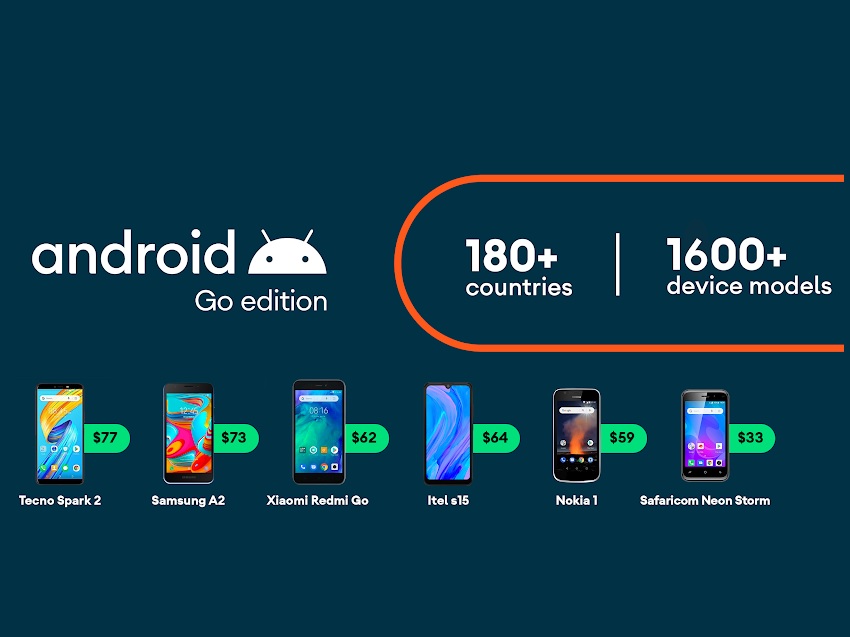 Since the introduction of Android Oreo (Go Edition), Google has been launching two versions of its popular mobile operating system. While the main Android version is for most of the smartphones ranging from budget to flagship models, the Go Edition is a toned down version for the entry level smartphones with 1GB or lesser RAM.
With the latest version of Android, Google is focusing on speed by faster and more memory-efficient app switching. The company promises a 10 percent faster app launch time when compared to Android Pie (Go Edition). Additionally, the company has improved the reliability of the operating system making it more stable than before.
Apart from the performance, the company has also worked on security. Since Google has made Android 10 more secure already, it is quite obvious that the Go Edition will borrow some traits here. With Android 10 (Go Edition), Google has adopted Adiantum, which is a form of encryption built for a lower power device. This allows entry-level devices to encrypt data without compromising performance.
Android 10 (Go Edition) will come pre-installed on entry-level Android Go devices launching next year. OEMs like Nokia, who already have Android Go phones might roll out an update for the users.
Also Read: Xiaomi rolls out MIUI 11 update: List of devices getting the update
For those who are unaware, Go Edition is Google's initiative in bringing a lightweight operating system that can run smoothly on entry-level devices that come with less than 2GB of RAM and 16GB of onboard storage. The company has announced that in the past 18 months, they over 500 manufacturers have launched more than 1,600 Android (Go edition) devices. These devices are available in more than 180 countries today.