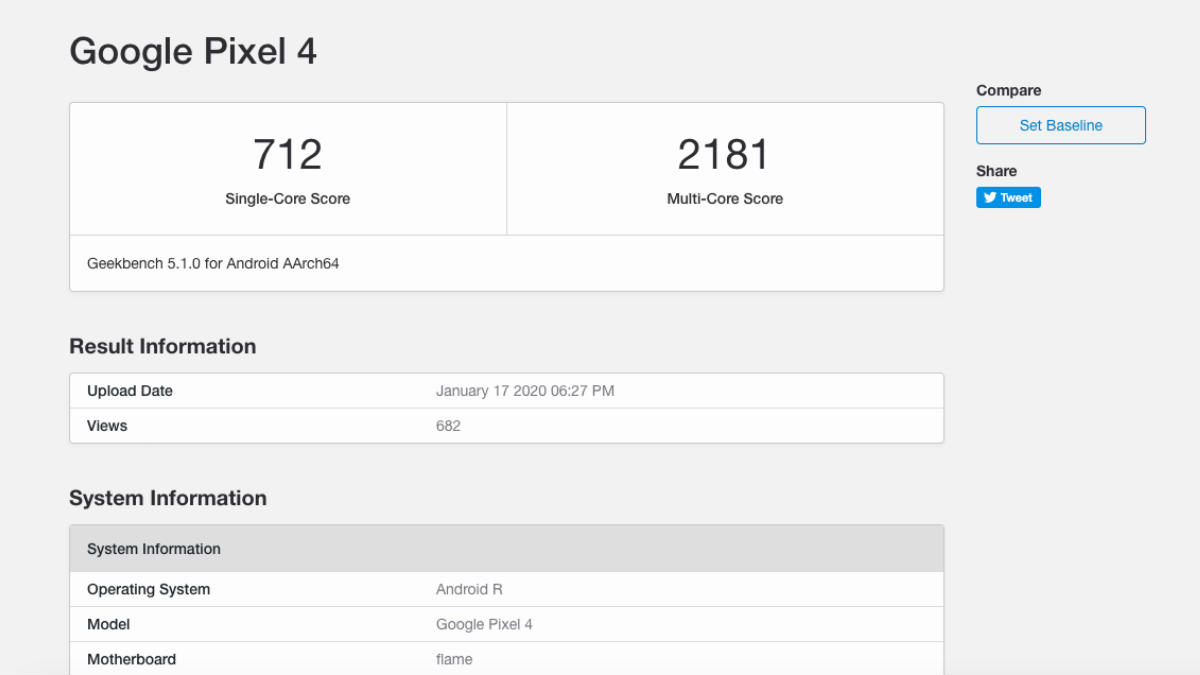 Google Android 11 will launch later this year with the company already on work developing it. The company has now even started testing its next operating system version, with a Google Pixel 4 smartphone running Android 11 showing up on Geekbench.
The listing on the benchmarking website shows the operating system's name as Android R. However, we expect that to change to Android 11 at the time of launch, due to the recent change in Google's naming scheme for its mobile operating system.
Even though the Geekbench listing does confirm that the operating system is currently under one of its testing phases. As of now, it does not reveal any additional information regarding the upcoming mobile operating system.
As for the score, the device was able to score roughly the same amounts of points a Pixel 4 running on Google's Android 10 operating system would have.
Also Read: Here's how to get RCS support on Google Messages app for Android
To recall, Google during the Android 10 launch announced that it would drop using dessert names after Android versions, and would adopt a comprehensive numerical system for all future releases of the operating system. However, before the launch, the operating system was referred to as Android Q in all developer preview beta versions.
Due to this many people are speculating that the Pixel 4 running Android R that showed up on Geekbench is running one of the first beta builds of the upcoming operating system.