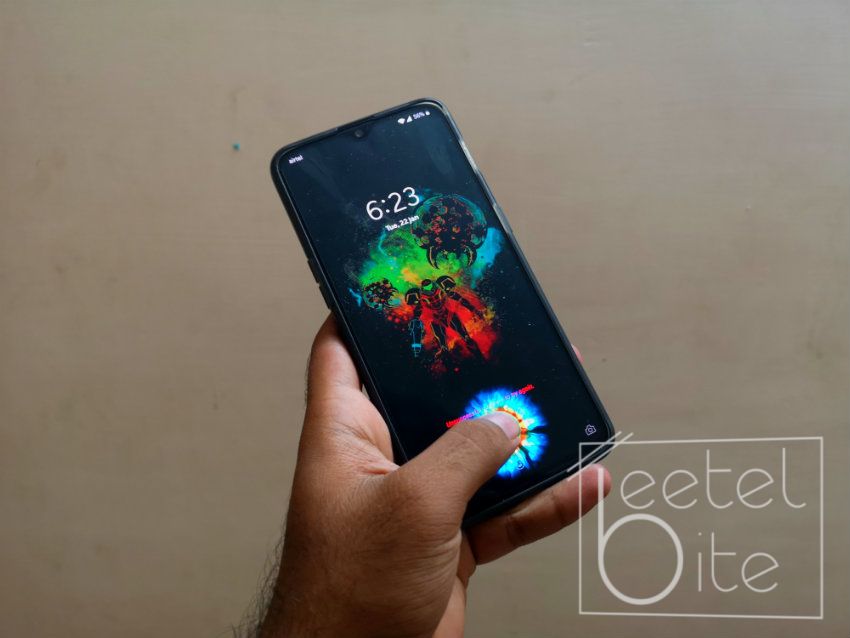 OnePlus 6T is the first OnePlus smartphone to sport an in-display fingerprint scanner
OnePlus recently launched the OnePlus 6T, which was just an incremental upgrade over its predecessor OnePlus 6. One of the highlights of the new smartphone is its in-display fingerprint sensor, making it one of the first globally available smartphones to come with such a feature. Though the in-display fingerprint scanning sounds futuristic, it comes with its own flaws. It is significantly slower than its capacitive counterparts. Here's how you can make it much faster and more accurate right away.
Change the animation
OnePlus 6T comes with an optical sensor beneath the AMOLED display, which is used to scan fingerprints. It uses light that is thrown on your finger to capture the details clearly. By default, the OnePlus 6T comes with three different animations. None of them is as powerful, which leads to slower fingerprint reads.
However, the more recently launched OnePlus 6T McLaren Edition comes with a different animation style. It is much better and throws more light resulting in faster fingerprint reads. Not everyone has Rs. 13,000 extra to spare on a special edition smartphone. So, here's how you can get the new animation style on your regular OnePlus 6T.
Step 1: Download and Install "Settings Database Editor" from Google Play Store
Step 2: Open the application and make sure the second drop-down menu is set to System Table
Step 3: Scroll down and look for "op_custom_animation_style" and tap on it
Step 4: Now tap on "Edit Value" and change the value to 3.
Also Read: OnePlus 7 leaks started to show up, OnePlus 6T 5G variant to arrive soon
Once done, hit save changes to enable the new in-display fingerprint scanner animation. We highly recommend carefully going through the above steps and not tinkering with any other values in the app as it can affect the way your phone works.
Multiple Fingerprint Registrations
In order to make the fingerprint reading more accurate, you can register one finger multiple times. In my case, I use the Right Thum most of the times so I will register the same thumb at least twice in order to make fingerprint scanning more accurate and faster. To do so, you can head over to Settings > Security & Lock screen > Fingerprint and tap on add fingerprint.