Best Lenovo Yoga Book Review you will ever find
We all are aware of the fact that 2-in-1 laptop market is ruled by Lenovo, thanks to their YOGA lineup. Lenovo has recently launched their new offering in the 2-in-1 laptop market, namely the YOGA BOOK.
Lenovo has stayed true to the flip around design but nothing else is similar to anything on the market. Yoga Book is a very good looking ultra-portable device which necessary is not a tablet nor is it a laptop.
Design & feel
Out of the box, the device is well made, you will be amazed too as for how compact and thin it is. The device is very lightweight and the matte black finish looks slick but isn't slippery. It also sports a watchband hinge, which is Lenovo trademark and enables the device to rotate 360 degrees. The whole design is a magnesium - aluminium alloy which houses a 10.1 - inch, HD multi - touch display. Because of the device being really thin there are not many ports to put, even though it has an AUX and a USB 2.0 for fast charging and a Hybrid Sim slot, makes it poor in the connectivity department. The device has a 2MP webcam and also an 8MP on the back when the Yoga Book is in tablet mode.
The most stand out part of the Yoga Book is the "Create Pad", which replaces the conventional keyboard with a Halo keyboard, which transforms a touchpad into a full keyboard. Even with a compact design, the keyboard layout is clean and conventional. The backlight makes every Tony stark inside to feel alive, even though it is a very little thing to have. Tap the pen button on the top right of the Create Pad and the keyboard vanishes and you have a blank slate which acts as a drawing tablet, thanks to the Lenovo's real pen stylus you can draw as accurate as it comes.
The real pen stylus works as a normal pen on any paper you want and changes the tip of the pen with a stylus and you are good to go.
Specification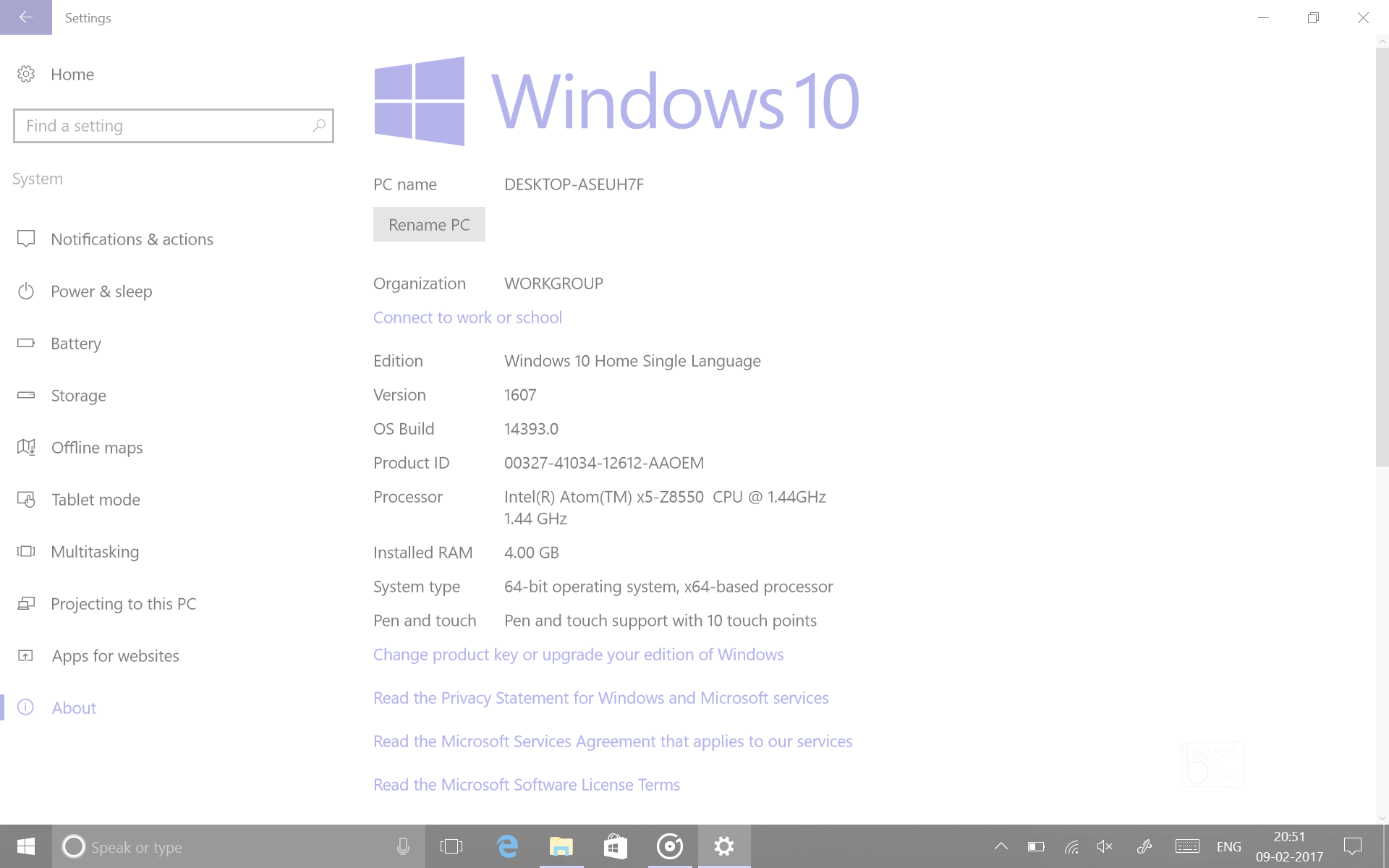 Unlike other markets, Lenovo launched the Yoga Book only with a Windows option and no Android option of the device has been announced in India. The root of the Yoga Book is an Intel Atom x5-Z 8550 processor which is quad-core running at 2.4 GHz and Integrated Intel HD 400 graphics. This is bundled with 4GB of DDR3 RAM and 64GB of SSD storage, you also get expandable storage if 64GB isn't enough for you.
Yoga Book has a 10.1 - inch screen with a sharp resolution of 1920x1200 pixels. The battery capacity is 8500mAh which supports fast charging through a USB 2.0. Yoga Book supports WiFi, Bluetooth and cellular support.
Performance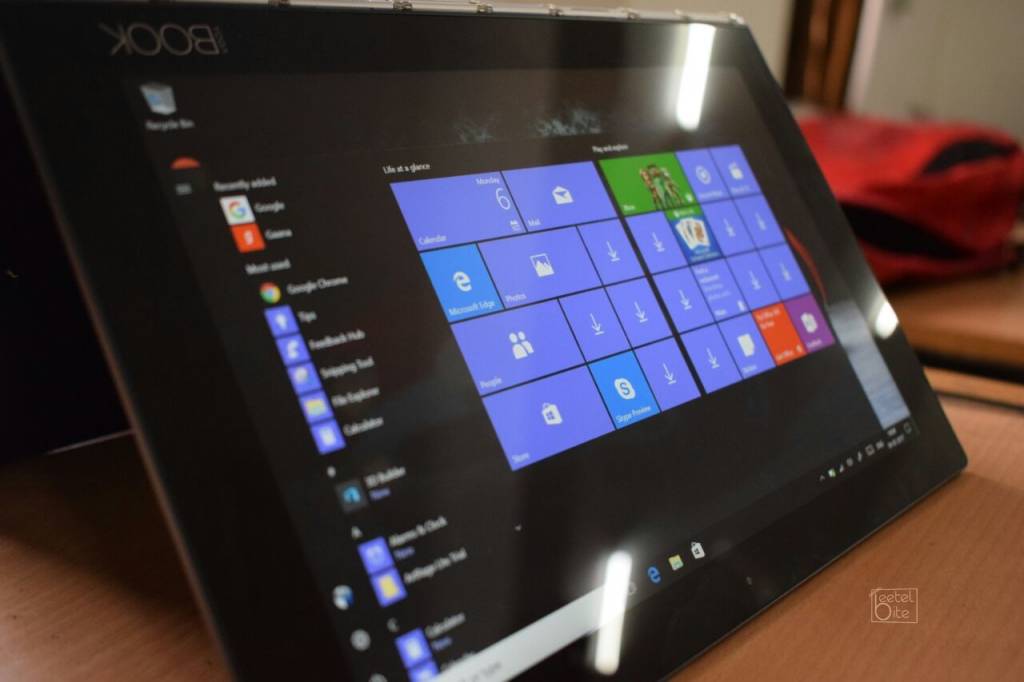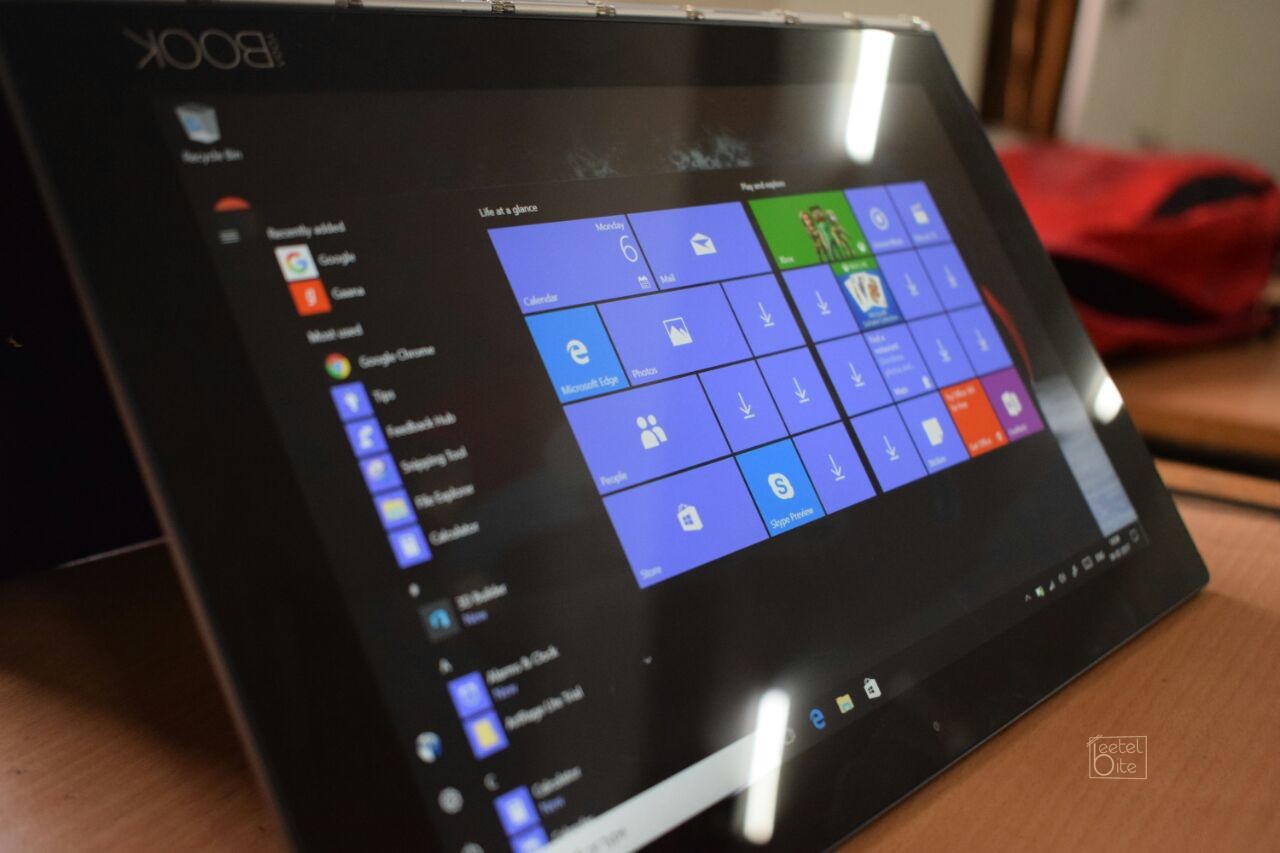 This is the part where the Yoga Book doesn't shake up the market because the Atom processor is not crazy fast, there is a bit of lag on the system and sometimes on heavy usage, the processor just gives up on everything. Now because of Lenovo making the device amazingly compact and unbelievably light that have turned down the specs on this device. But asking it to perform like our average laptops seems wrong as the whole idea of this device is portability and style, where it does the job.
User experience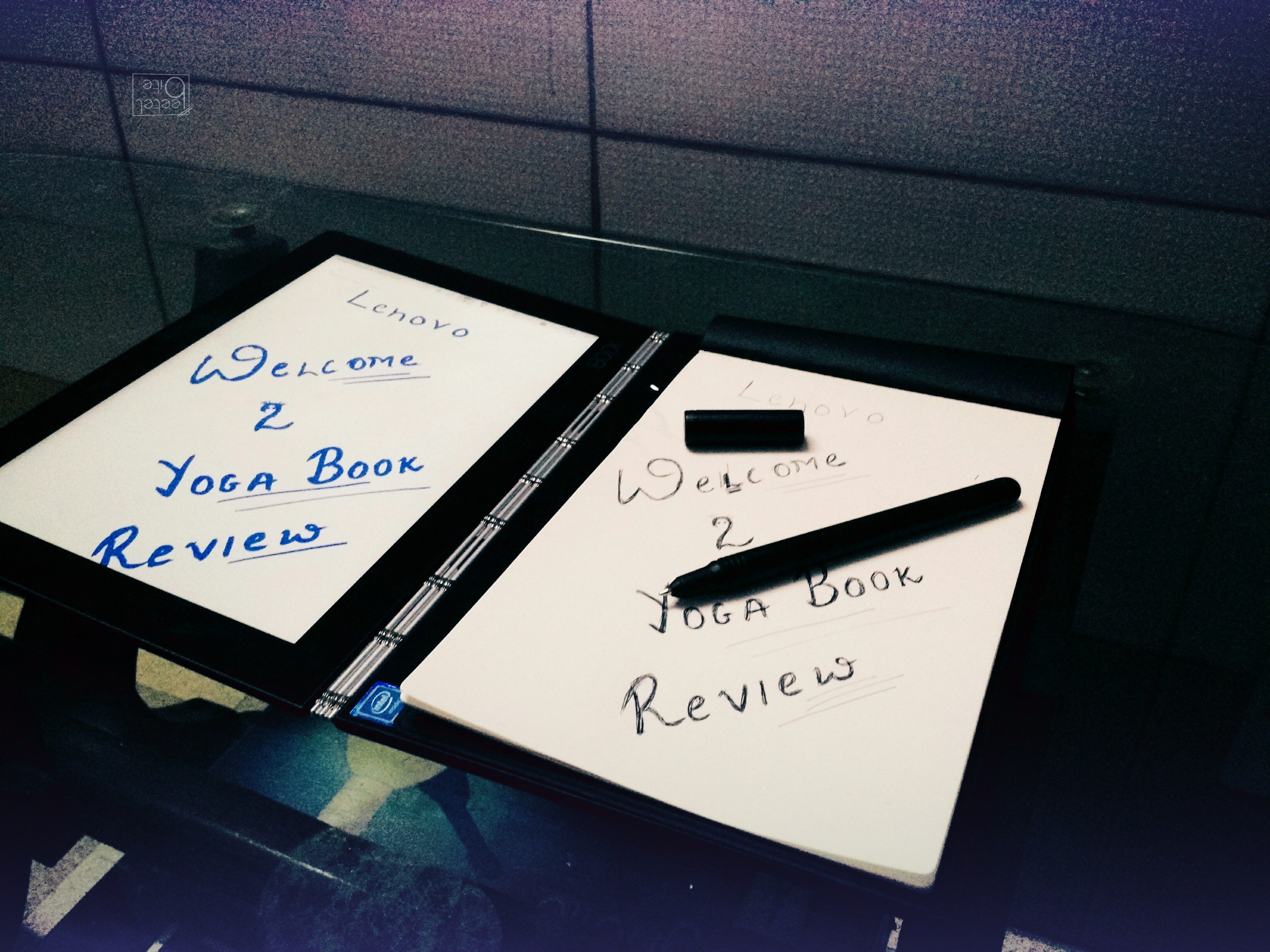 I felt that the touchpad mouse on the Yoga Book is a bit off, as there is not that amount of smoothness that you get from a regular laptop touchpad and it requires some time getting used to that new touch. The real pen stylus is also a thing you need to get used to as you need to continuously keep changing the tip of the pen if you want to work on the device directly or if you want to use it as a real pen.
The keyboard is beautifully placed unlike other small laptops and the haptic feedback also runs effectively but there is this annoying sound whenever you touch the keys and it gets annoying very fast and only way of stopping it was to mute everything all together.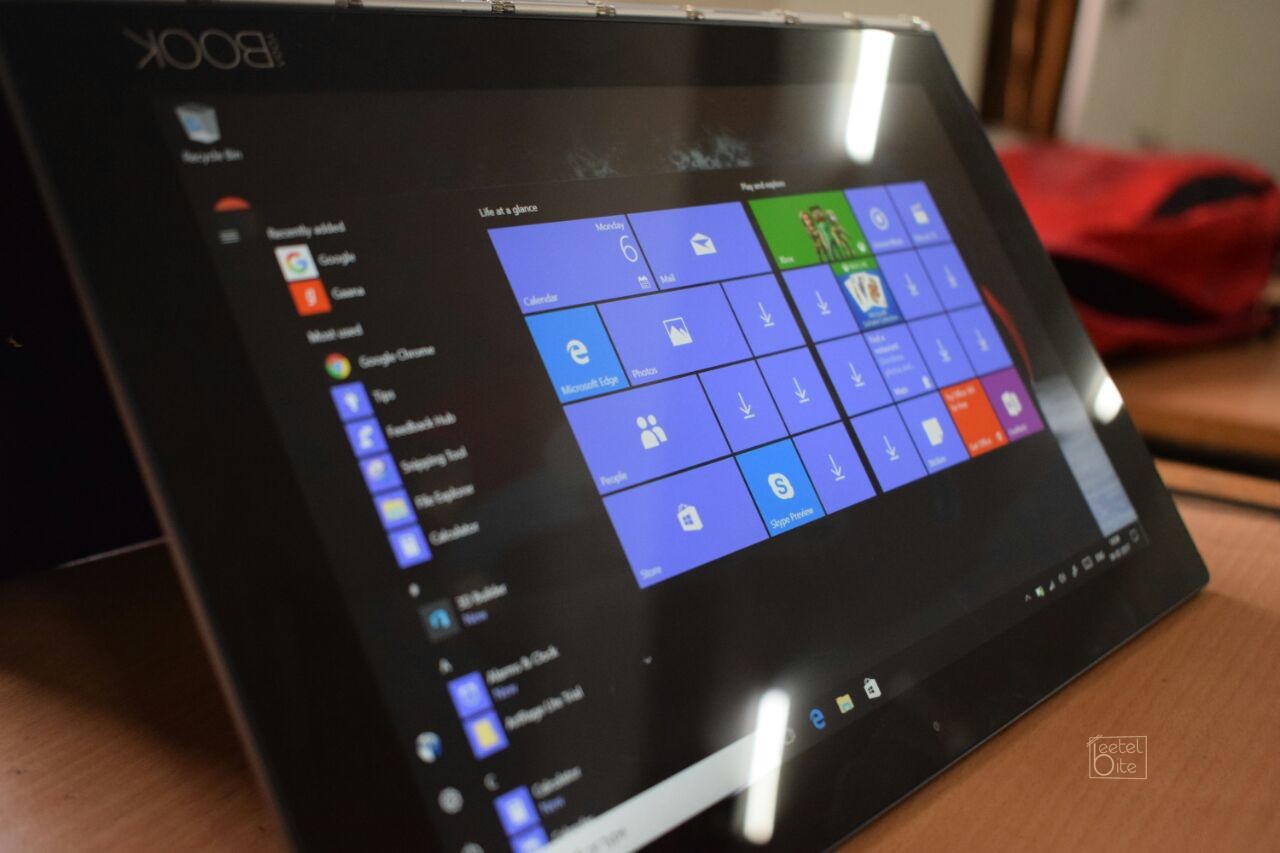 While using it in tablet mode, Windows 10 is not flawless there are some issues here and there but that doesn't take away the fact that the whole experience is good, although I would have preferred to use the android in Tablet mode. When rotated 360 degrees the capacitive button used to turn on/off the Halo keyboard keep on switching on again and again because of getting in contact with the hand unknowingly. Dolby speakers are very good which came as a surprise to me because the speaker grill is small, but the sound is loud and crisp and there is no breaking of sound.
Connectivity
You cannot charge the device while any other USB device is plugged in. Transfers at USB 2.0 is plain painful and there are not many ports for connectivity. I would have preferred if Lenovo would have gone with a USB Type -C to power the device and at least added another OTG port.
Pros
Lightweight and compact
Halo keyboard is a great addition and works without any issue
Display is bright and sharp
Real pen stylus makes making note hell of a lot easier
Speakers are very good and the sound is clear, crisp and loud
Battery life is very good giving around 6hrs of life
Cons
Real pen stylus works only when you change the tips for the screen or the paper
Processor is a letdown
Very less storage space
Cellular data never really connects to LTE even though company said that it runs LTE
Halo keyboard need some time to get used too
Verdict
The Lenovo Yoga Book is a new territory where it does not have any competition. It is an exciting product in computer territory but it has its flaws. The screen is vibrant but I feel it is small to enjoy any viewing experience. The Halo keyboard is a great feature but it takes some time to get used to and sometimes fluffs up the input. This is absolutely not a primary laptop for anyone as it cannot replace our conventional laptops but it is a great secondary device to have if you travel a ton and need something light with you at all times. It is not for hardcore design works but it can handle a casual bit of work on the digitiser.
The device is the proof that we are moving in the right way and this product too will be a hit as it is different to what the market has to offer, and the device can be a show off anywhere you set foot.