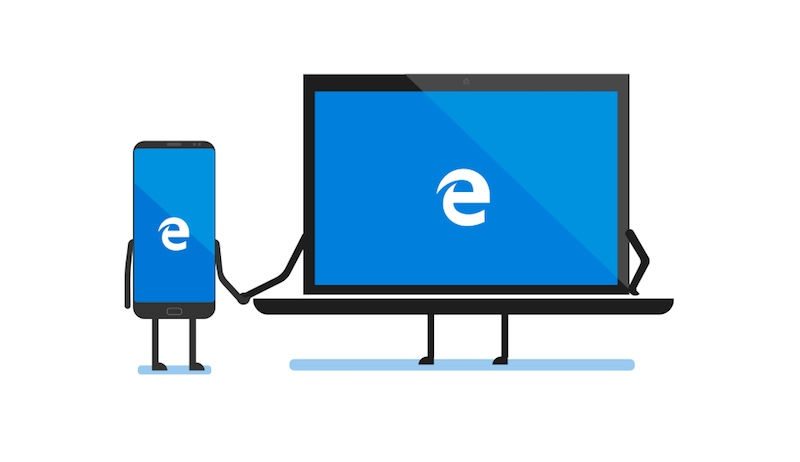 Microsoft is currently working on a new update for Windows 10 which will start to warn users when they will try to install third-party browsers. With the help of this warning, the company is trying to pull more people towards its Microsoft Edge browser. The feature is currently available on the latest Insider Preview build of Windows 10.
Without a doubt, Google Chrome and Mozilla Firefox are two of the most popular browsers across multiple platforms. Microsoft's Intenet Explorer received a lot of hate since its introduction which is why the company introduced Microsoft Edge. Though the Microsoft Edge delivers a much-improved browsing experience now, users who have their things synced with either Chrome or Firefox decide to stick with the browsers they love.
The new feature was first reported by developer Sean Hoffman. He tweeted about the issue when he was trying to install Mozilla Firefox on his Windows 10 machine with the latest version of Insider Preview installed. Tweets from other users started rolling out soon when they noticed the same warning when trying to install Chrome, Opera or even the Vivaldi browsers.
Also Read: How to use Your Phone feature on Windows 10 to link your Android device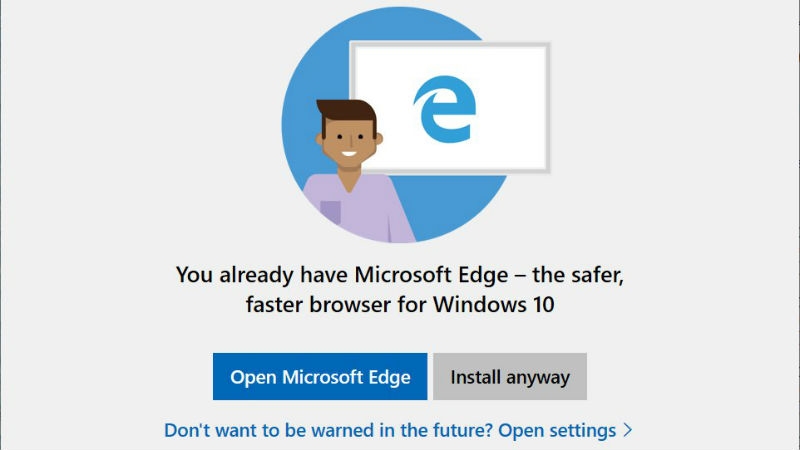 According to the images shared by the Twitter users, when trying to install another browser, a dialog box pops up which reads "You already have Microsoft Edge - the safer, faster browser for Windows 10." It is followed by two options, "Open Microsoft Edge" and "Install anyway."
The feature is currently available only in the Windows 10 version 1809, build 17758.1. The warning feature will be available for other users after the October 2018 update rolls out.