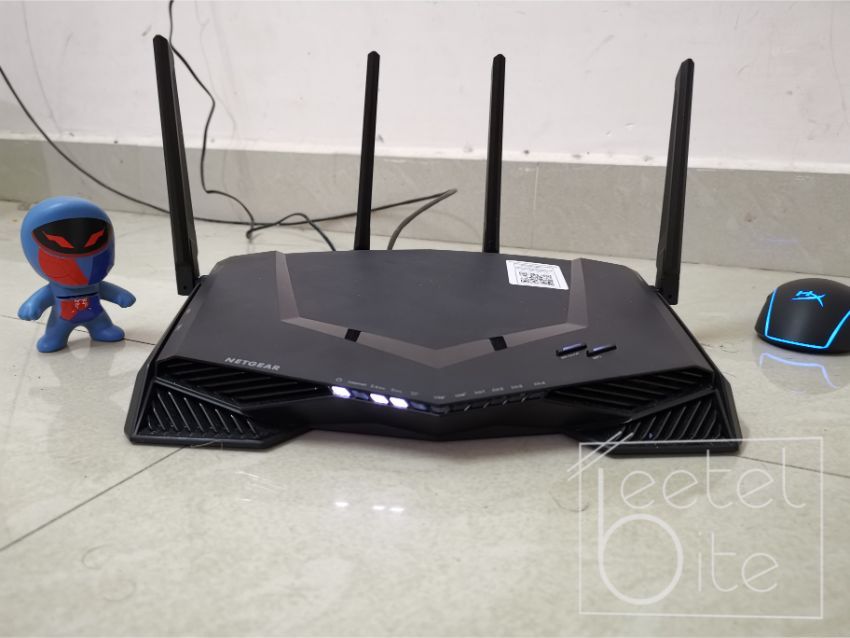 Netgear is one of the best companies when it comes to the computer networking sector. They produce some of the best routers, modems and other networking peripherals globally. While some basic routers would be sufficient for most people, there are still people who require their routers to do a lot more, which is where Netgear's Nighthawk series of routers come in. Here's our full review of the latest Netgear Nighthawk Pro XR500 gaming router.
Netgear Nighthawk XR500 Review: Design
Netgear Nighthawk XR500 router is aimed towards gamers, which is why it looks quite aggressive. The whole chassis is bigger than most other routers and almost triple the size of my regular Xiaomi router. However, with a great bulk comes tons of exciting features. The router has a proper CPU, RAM and Flash storage inside of it, which requires it to be this huge. Also, to keep the components cool, there are vents on the front as well as the back of the router.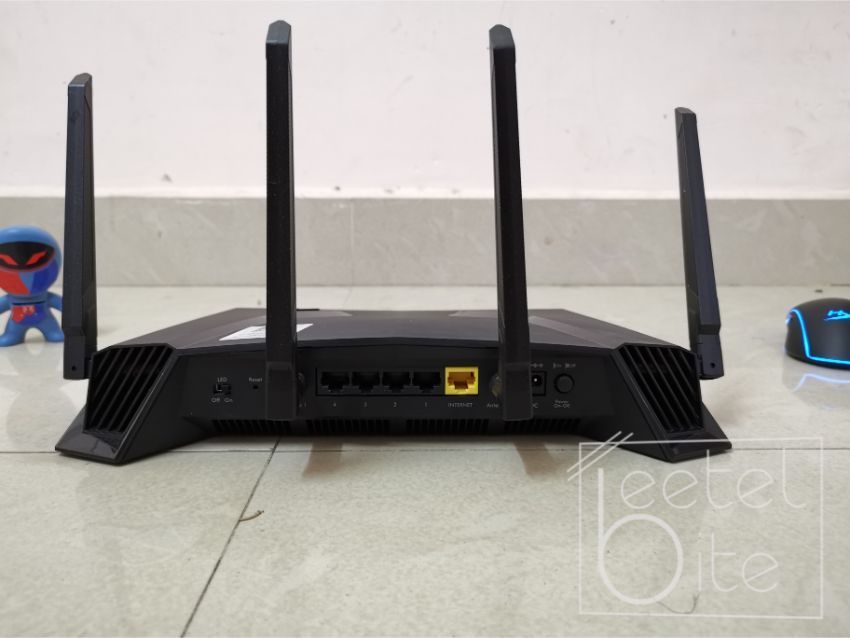 As far as the port selection is concerned, Netgear Nighthawk XR500 gets five RJ-45 connectors, four of which can be used for LAN and one for the internet. Apart from the RJ-45 connectors, there is a power input port at the back. While the left side gets two USB 3.1 ports, the right side is left clean. There are also buttons for Wi-Fi, WPS and the LED lights that blink on the front. These LED lights include indications for Power, Internet, Wi-Fi 2.4GHz, Wi-Fi 5GHz, Guest Wi-Fi, USB 1, USB 2 and the four ethernet ports.
Netgear Nighthawk XR500 Review: Features
In terms of the features, the Netgear Nighthawk XR500 has plenty to offer. These features can be accessed by going into the router's user interface, which is built on top of the company's own DumaOS. The whole user interface has a red theme to it by default and it can be easily changed.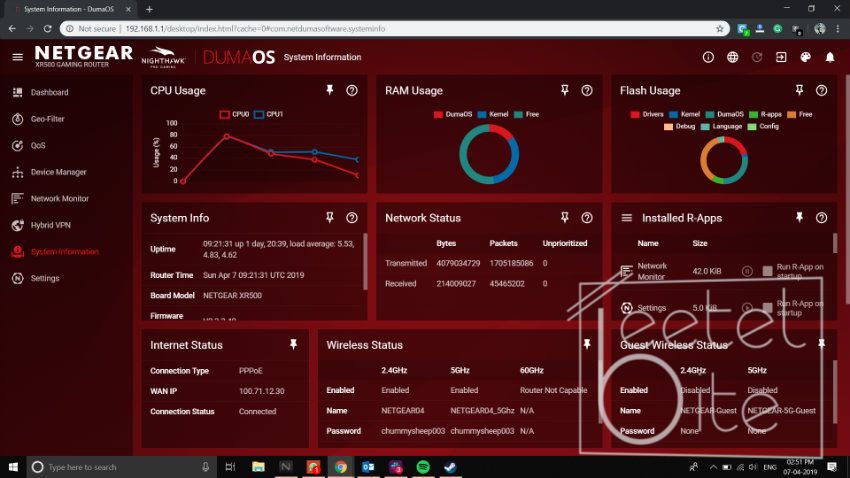 The interface allows the user to monitor traffic, Wi-Fi and Ethernet connections, content filtering and much more. Also, as the router has two USB ports, one can always connect an external hard drive or SSD to make a shared storage system. I personally liked this feature and I left my 2TB external hard drive connected to it. This allowed me and my colleagues to easily access files off the drive here in our office. Another advantage of the feature is that the HDD, once connected, can be accessed from anywhere around the globe. So, in my recent trip to Dubai, I was easily able to access my drive without carrying the bulk.
Netgear Nighthawk XR500 Review: Performance
Performance is why most people would consider such an expensive router in the first place. The router is able to deliver a good range over 2.4GHz channels. Though the 5GHz channel reduces the range, it significantly improves the performance of the internet. In order to get the best experience, we would still recommend sticking with a LAN connection.
As advertised on the box, the Nighthawk XR500 is able to deliver what it is here for. It reduces latency or ping issues in games. Also, a feature like QoS is really helpful if you have multiple people connected onto the same Wi-Fi network. It will limit data for streaming devices and browsing in order to provide a lag-free experience.
Even with QoS disabled, we noticed that while one PC was downloading Windows updates, the other two PCs were able to run Counter-Strike: Global Offensive without any lag. Whereas, this is not the case with a regular router.
Netgear Nighthawk XR500 Review: Verdict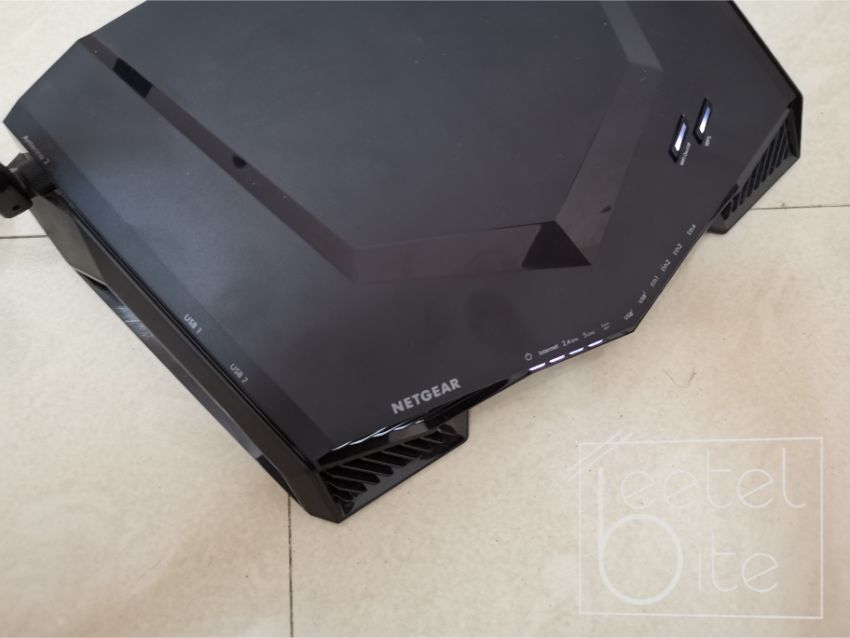 The Nighthawk XR500 gaming router does pack in a punch for the price. As advertised, it is able to improve the internet speeds as well as reduce latency issues in games like CS:GO and Call of Duty. It might be a worthy investment for professional players or a place where there are more than 3-4 gamers. However, for standard usage or casual gaming, we would recommend looking into some of the cheaper options.