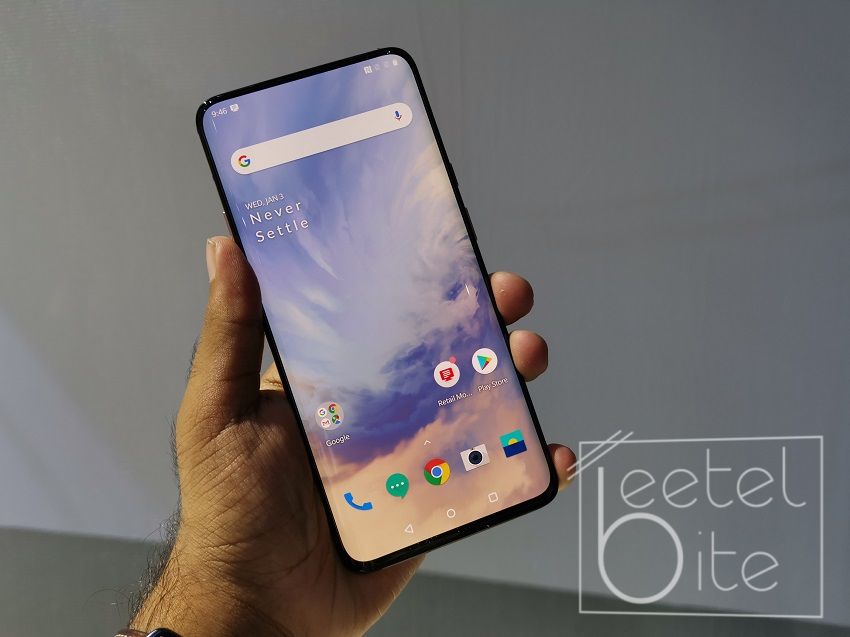 OnePlus has posted an apology on their official forum and on its social media platforms for two accidental push notification messages sent to a number of OnePlus 7 Pro users approximately two hours ago.
In the letter the company states, "As soon as we noticed the mistake, we performed a round of in-depth investigations with the related teams to identify the cause." After the investigation, they found out that the issue occurred when the OxygenOS team was conducting a software test for the upcoming Android Q system update.
During the testing process, the company accidentally pushed a routine test message to some of our OnePlus 7 Pro OxygenOS users.
Read our official statement on what happened earlier today https://t.co/HkC4uZ4ZVd

— OnePlus (@oneplus) July 1, 2019
The company states that the push notification has been mainly designed as a survey tool to help the company better understand its users feedback and further improve the user experience, and is based on the Google FCM (Firebase Cloud Messaging) Protocol.
Also Read: OnePlus rolls out Android Q Developer Preview 2 for OnePlus 6, OnePlus 6T
In the letter, the company reassured its users that this incident does not indicate any risks for your personal data. Additionally, the company is implementing a new process to ensure this cannot happen again.
The base variant of the OnePlus 7 Pro is priced at Rs. 48,999 for the 6GB RAM and 128GB storage. The 8GB+256GB and 12GB+256GB variants of the same retail at Rs. 52,999 and Rs. 57,999 respectively.