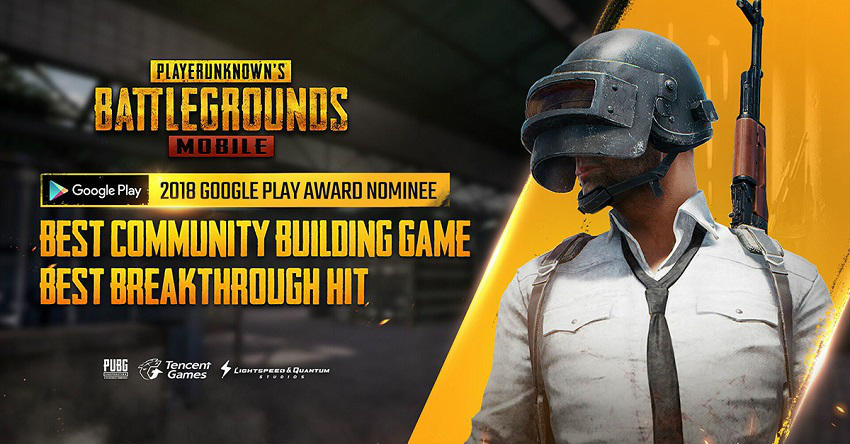 Player Unknown's Battlegrounds or better known as PUBG has become one of the most popular games in India. PUBG Mobile has gained more popularity as it is free on the platform. It has reached a point where college teachers getting fed up of catching students playing the game in the middle of a lecture.
According to a report by Gadgets360, there is a fake notice going around on social media platforms like Facebook and WhatsApp. The fake notice claims that the government of India has banned the game, specifically the Bombay High Court. The reason for this alleged ban is that the game is creating a lot of nuisance and causing students to spoil their life without realizing that.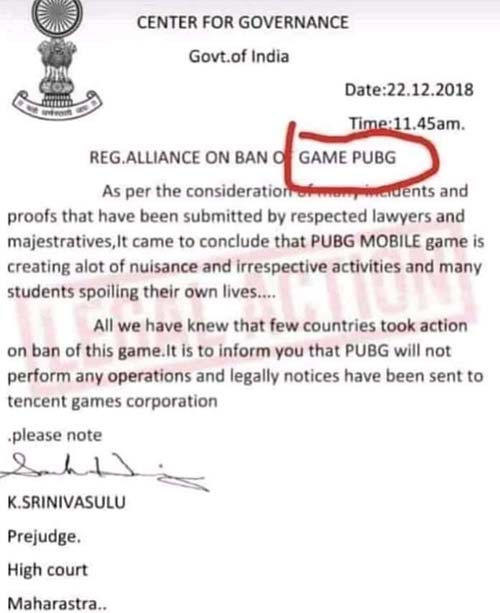 If we go by that logic, almost all mobile games can be considered as a nuisance. Ignoring that part, the number of grammatical errors in that so-called High Court order to be much to be true. For starters, they have misspelled the word magistrates. The letter is signed by a person called K Srinivasulu with the designation of prejudge. According to the Indian Judicial system, there is no designation of prejudge. There is a district judge in the lower courts of India or directly High Court Judge in an Indian High court. A false designation clearly proves that the order is fake.
Also Read: Here's how to get free Google Play Store credit for making App Purchases
Furthermore, the order seems to have been issued by "Center for governance" which doesn't exist. Also, the term "legally notices" is incorrect. It also says and we quote, "All we have knew that a few countries took action on ban of this game". The sentence is not only grammatically incorrect but also other countries doing something is not a valid reason for our country to do the same.
To top it all off, Bombay High Court bench does not have a judge that goes by the name of K Srinivasulu. You can check this by going to the Bombay High Court Website and looking at the list of all the present judges.