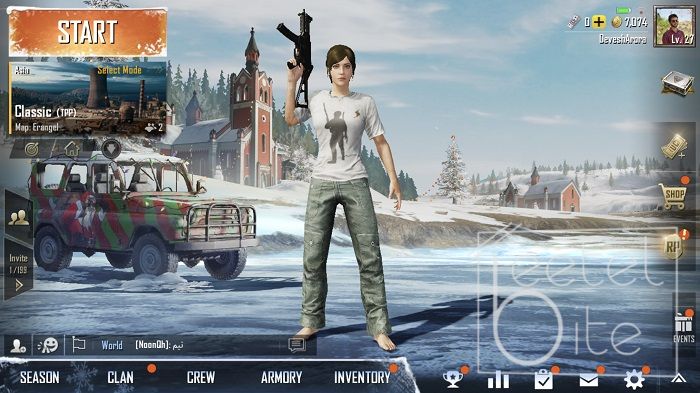 Tencent Games recently pushed out the 0.10.0 update for PUBG Mobile, which has introduced many things to the game. A recent update weighing in at around 2MB enabled all the changes that were not visible before. These changes include the new much awaited Vikendi map, a new sniper training mode and much more.
Vikendi Map is now available under Classic TPP and FPP modes. You will need to spend another 143MB of your data to download the new snow map. However, you just cannot start playing the map right away. The map will be available to play starting 5:30 AM IST, December 21.
The all-new map brings snow all around giving a winter theme to the game. It is a 6km x 6km map, which makes it smaller than Erangel but larger than Sanhok. It also adds a new weapon and vehicle. The new G36C rifle uses 5.56mm ammo and can load 30 bullets with regular magazine and 40 with the extended one. There is also a new Snowmobile, which is easier to drive in snow and iced areas.
There is also a new Sniper Training map added in the Arcade mode. It allows players to jump into a 15-minute match where only snipers are used. It will help them improve their sniping skills. The map will be available to play only on Mondays, Wednesdays, Fridays, and Sundays.
Also Read: PUBG Mobile: How to download, minimum requirements, gameplay and more
As for the Zombies, PUBG Mobile has tied up with Resident Evil 2 to bring Zombie characters into the game. Unlike PUBG PC, the mobile version does not have a dedicated Zombie mode. However, players have reported that non-playable zombies were seen on the Erangle map. They have also seen dark bloody footprints and trains inside a few houses.