Quantum Laptop Cooling Pad - Review
For the price of ₹478 the QHMPL laptop cooling pad looks like a good offering from Quantum. The cooling pad is extremely good looking in black colour and when it is connected to the laptop or any power source the fan starts running and it lights up in blue colour which looks amazing and would give your desk an accent.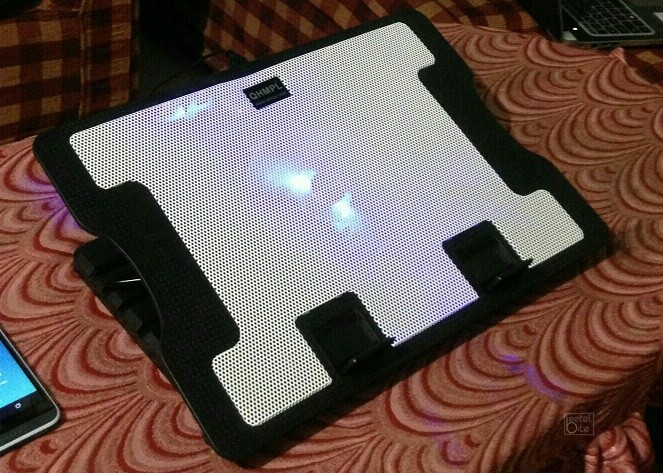 Performance
The QHMPL laptop cooling pad is having a nice design and looks good, but does it stand up to the mark set by its competitors. In simple words, Yes. The cooling pad is best for notebooks with a screen size of 14-15 inches. The cooling pad can easily cool down any general use laptop, and surprisingly does not make any noise. Though it being on the heavier side, it serves it purpose and also makes your desk look cool when turned on.
Pros
A very comfortable stand with a cooling fan.
Keeps the laptop cool.
Great viewing angles.
Cons
Fan Speeds cannot be controlled.
Not advised to heavy gamers with serious heating issues.
Verdict
Gamers can be advised against it as gaming laptops get to high and they mostly would require liquid cooling, but for everyone else this is the one to go for as it doubles as a laptop cooler and also a stand. The build of the laptop cooler is extremely good and seems like it can take a beating.
Buy Now: Click Here