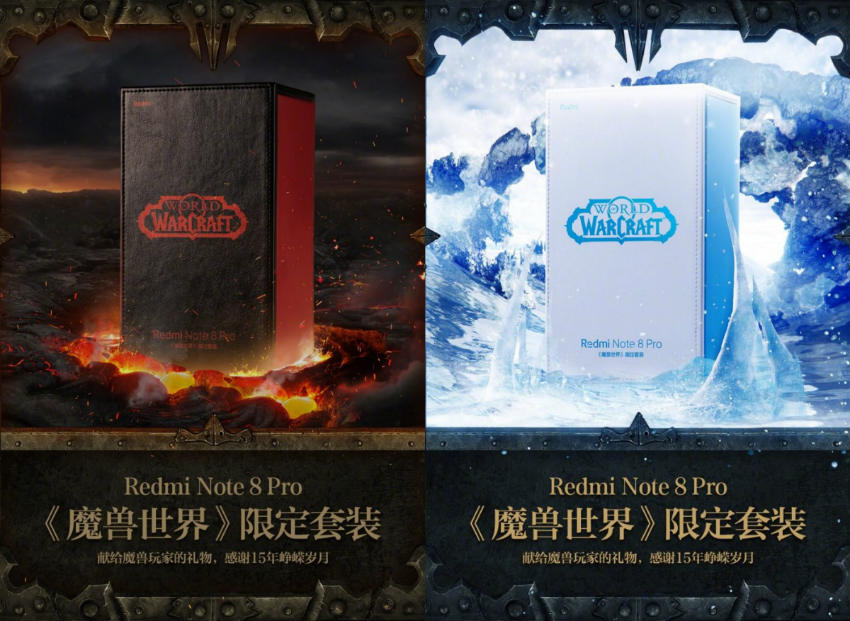 Xiaomi is gearing up to launch their next series of mid-range smartphone, the Redmi Note 8 series. While the Redmi Note 8 will be more of a budget offering, the Redmi Note 8 Pro will get better hardware inside. The company is now also planning to introduce a special edition Redmi Note 8 Pro by collaborating with World of Warcraft.
The company will be unveiling the special edition of the mid-range smartphone on August 29, 2019. Since this launch date is for the Chinese variants, we still cannot say whether the Chinese brand is planning to launch the special edition on the other parts of the globe or not.
There will be two variants of the special edition model. While one will come with a dark colour scheme with Red and Black all around, the other will get a lighter shade with White and Blue. Apart from this, Xiaomi has also suggested that the smartphone will also support Nintendo Switch-like gamepad accessory.
Also Read: Xiaomi's Redmi Note 8 Pro to look like Redmi K20: Here's what you need to know
By launching the special edition smartphone, the companies are celebrating the 15th anniversary of the popular title, World of Warcraft. The game was launched back in 2004 and it has completed its 15 years.
As far as the specifications are concerned, the Xiaomi Redmi Note 8 Pro is expected to powered by the MediaTek G90T chipset. It will come with up to 6GB of RAM and 128GB of onboard storage. It is also expected to sport a 64-megapixel camera at the back.