3 Ways You Can Retrieve Your Stolen Phone With the Best Spy Apps for iPhone
What happens when a 26 year old yoga instructor wakes up to find her phone has gone missing? Well, in most cases what would have happened is an acceptance of fate. Maybe a phone call or two to the network informing them of the theft. But in the case of Sarah Maguire, that was far from what actually happened. As soon as she realized her phone was missing, she downloaded a tracker app onto her laptop and tracked her device back to the thief who surrendered and gave it back to her.
Had she not been as tech-savvy, her phone, along with all data contained in it—be it her Facebook password, important emails or memorable photos—would have been lost. Unfortunately, not many people are as cautious as her. Cellphone theft has increased by 23% from last year, out of which 50% were iPhones. ONS describes the most likely places for a person to lose their phone.
As this number keeps growing, so does the risk associated with your mobile data. There are however 3 ways through which you can ensure not only that you get your phone back, but that you protect your data during the theft-to-retrieval period. And they involve using the best spy apps for iPhone.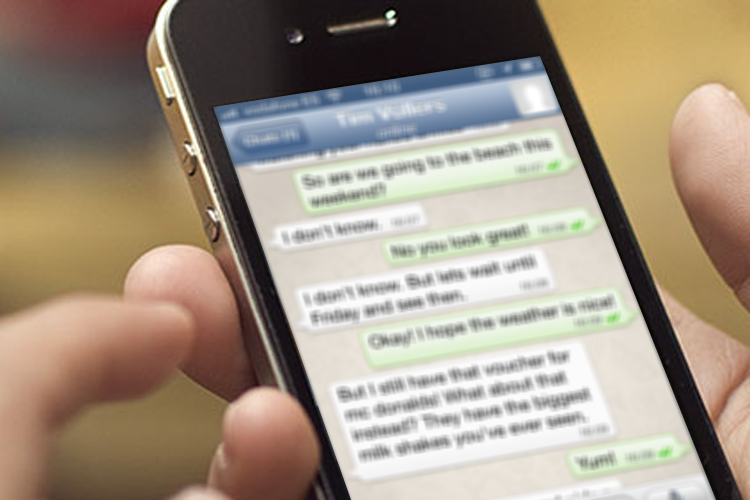 Find My iPhone
This technique worked fine for Macguire, so it should work for you, too. What this app essentially does is list all your Apple devices and tracks them through GPS. All you would have to do is access your iCloud and get real time updates on where your stolen device is. If you find it on the map somewhere it shouldn't be, you can temporarily lock your phone down to protect your data until such time that you have retrieved it. The catch here is that this only works if you had the app installed before the phone was stolen. When you use Find My iPhone on your computer, it should look like this:
You might want to report the authorities before you go phone hunting. The report by NY Times has shown how people have gotten hurt trying to confront the thief on their own.
iHound
iHound is another is yet another safety and tracking app that uses GPS to locate your phone. The interface is a map that points where your phone currently is, updating on the regular. Another interesting feature this app has is that when the thief tries to unlock your phone, they are presented with a message of your choosing. This could be contact details or the offer of a reward on return. Upon activation, your data on your phone is locked down, so any sensitive information contained without your device is protected.
XNSPY
XNSPY is essentially a spy app that lets you remotely control your phone. This too will only work if you had the app already installed into your or your family member's phone. What this enables you to do is trace the call and message log onto your stolen phone, in the event that the thief breaks your passcode and has access to the data. You can also remotely lock and wipe your data, as well as use the GPS tracker to locate where it is. You can also listen in to the phone's surrounding to aid you in finding the thief. It basically not only tracks your iPhone, it also helps you control the contents within, which is a pretty good deal.
Stay One Step Ahead
It was Maguire's quick wit and progressive thinking with apps that lead her back to her phone. You too should start seeking help with best spy apps for iphone that helps you be more vigilant so you can minimize potential data loss. 23% iPhone theft would be prevented if you get yourself better acquainted with technology–better to be safe now than sorry later!