Is having a good PowerBank a necessity?
These days powerbanks have become a necessity for people to have certainly with having such phones like the iPhones draining out the phone's battery in half a day or so, And if you do not have a good quality powerbank then your powerbank will not perform well. So here we are with a review of the Tech Armor ActivePower 12,000 mAh powerbank review.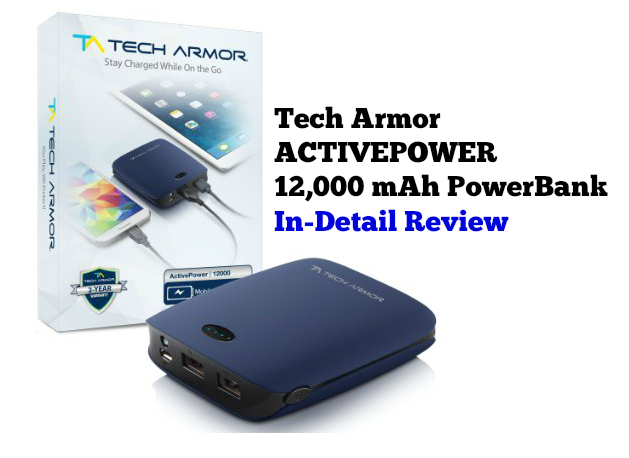 Design
Talking about the design it's a comparatively small size considering the power it packs.  The material is plastic but it doesn't look cheap at all. The body gives a rubberized feel with feels comfortable in hand. The product is comparatively lightweight compared other products available at this price.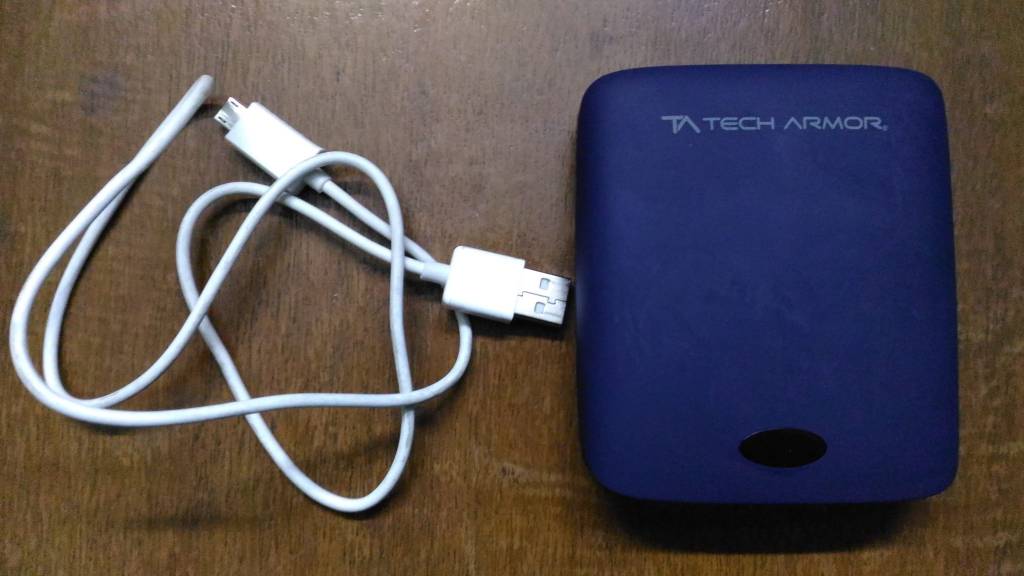 It has 2 usb ports, an usb 3.0 port and a 2.0port providing 2.1A and 1.3A respectively.

The product also comes with a small flashlight which is not that good but it's better than nothing and can be turned on or off directly by holding the power button for around 3-4 seconds and a micro usb cable to charge the device itself, The Micro-USB Cable that comes with the product is around 2m in length.
Performance
The charging speeds were pretty good even when both the ports were operating. The product took around 12 hours to charge itself using a 1A wall adapter which is a pretty good speed.
The product automatically turns on when a device is connected and can be turned off using the power button. There are 4 led on the body which works as a battery indicator. 4-LED means 85-100%, 3-LED 59-84%, 2-LED 34-58% and 1-LED 5-33%, and blinking is less than 5% or charging.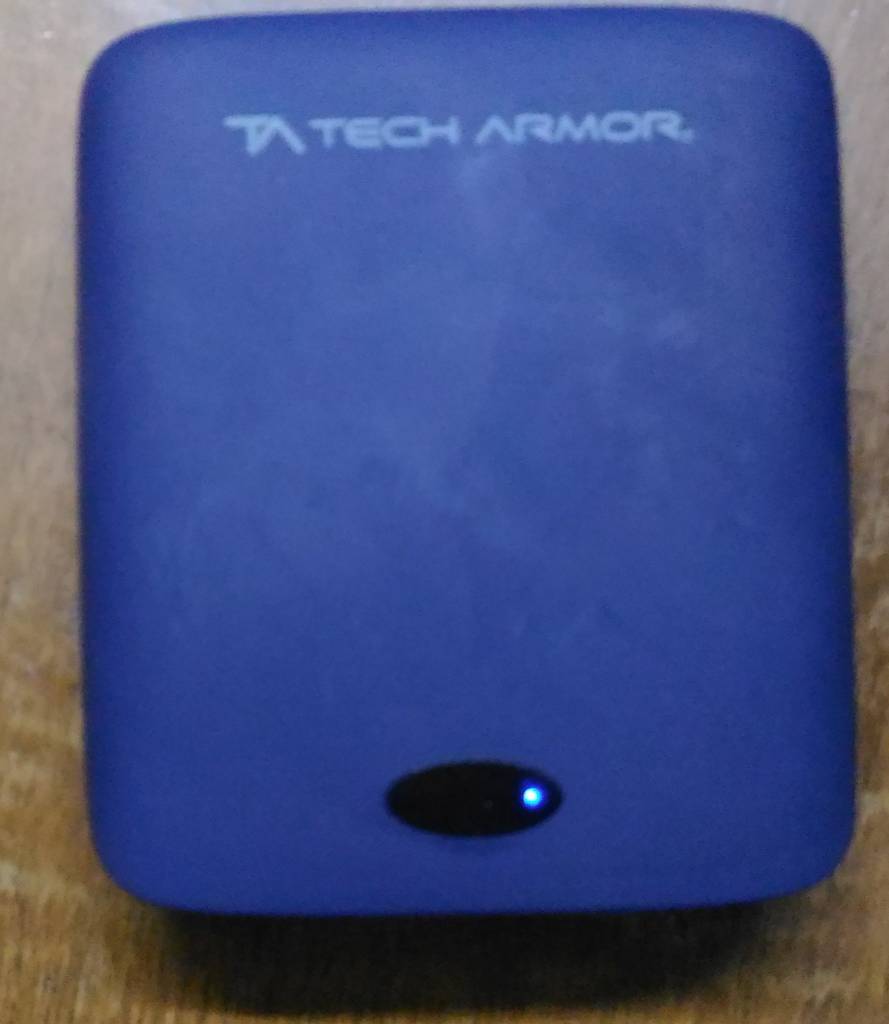 Verdict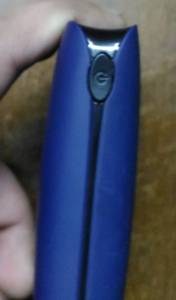 Overall the performance was good, the build quality and design was amazing. The only thing disliked was that the product losses power at more than expected rate when kept idle. Tech Armor offers a 2 year warranty on the product and as we all know their service is great so we can expect the product won't go bad anytime near. To sum up at $35 it's is an amazing product carrying immense power. If you are a performance crazy or want a good looking power bank, this one is for you. At $35 the tech armor active power is a great deal and you cannot go wrong with it.
Rating
We will Rate The TECH ARMOR ACTIVEPOWER at - 4/5 Just because of the rapid idle discharging we took 1 point if it was not there then this one was a 5 all day.
Verdict - 
Value For Money
BUY YOUR OWN Tech Armor ActivePower 12,000 mAh Power Bank - CLICK HERE