Tenorshare iCareFone is a software that optimizes your iOS devices. It's functionalities include removing all junk files, cookies, etc., blocking ads and fixing the iOS stuck in recovery mode, It also allows backup, restore and management of iOS data without iTunes, it also compresses iOS photos and frees up the space up to 10GB.
Features
Free up space on your iOS device.

Transfer files, music, etc. without iTunes.

Backup and Restore your device.

Block Ads from showing up.

Fix all stuck issues on your iOS device.

Supports all iOS devices up to date.
Tenorshare with there iCareFone software claim to have solved all your iOS related problems let's see and test all their features and see if it is worth it to buy their software or not.
File Manager
Tenorshare iCareFone allows your to manage 8 types of files on your iOS device they are as follows -
Contacts

Notes

Calendar

Apps

Music

Videos

Bookmarks

Photos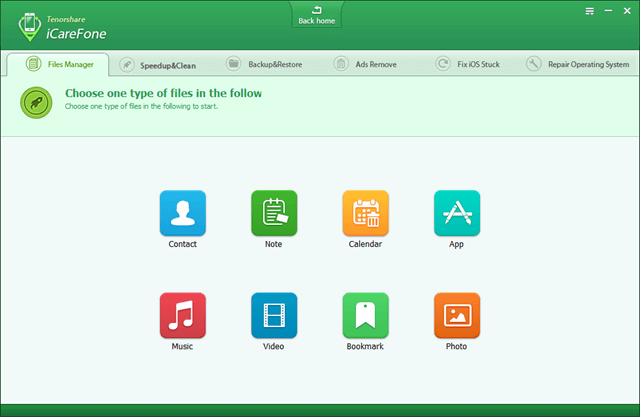 The File Manager is great in handling all types of files and is very simple and easy to use. With it you can easily transfer files back and forth from your device to your pc or vice versa, It also helps you to delete duplicate files, and backup your apps on your computer directly.
Speedup And Clean
There are two modes in this option, Quick Clean and Deep Clean. Quick clean cleans your phone very fast but i would recommend the deep clean as in some cases it frees up to 60% of your phone storage that was maintaining the junk files.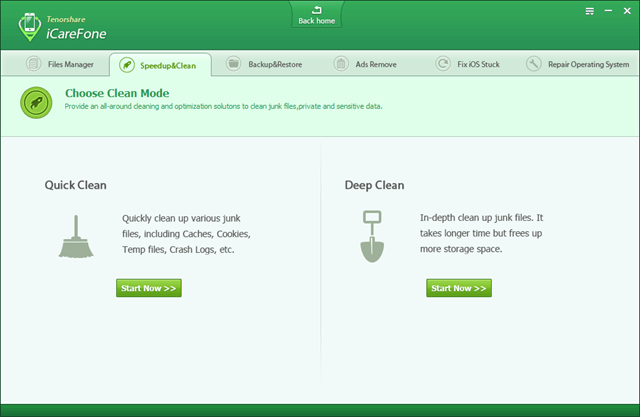 Backup And Restore
iTunes can do backup and restore then why should i use this software you would be wondering, but you are wrong using this is much faster and simpler and you can backup and restore on any iOS device and not have the hassle of iTunes not recognizing your device.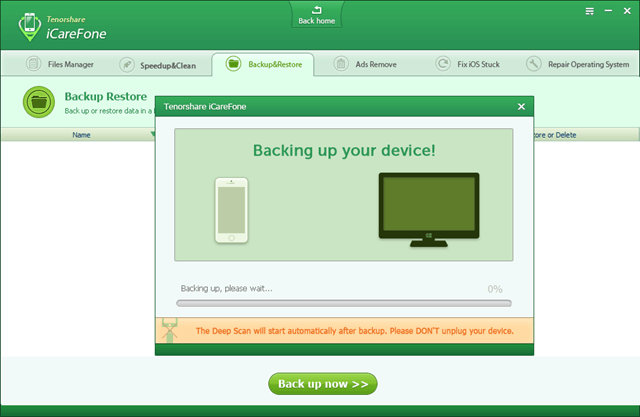 Remove Ads
A lot of applications have a lot of ads which annoy users. But now with tenorshare icarefone you can get rid of these annoying ads. You just need to connect your phone to your PC and click remove ads and it will do so and you will never be annoyed by ads ever.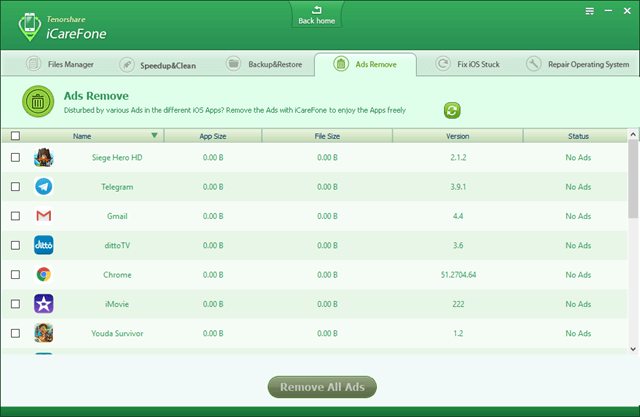 Stuck iOS fix
iPhone users have at least 1 time had their iOS stuck in recovery mode due to various issues like after upgrading the operating system or overheat and with this tool you can fix your stuck iOS device and it is very useful.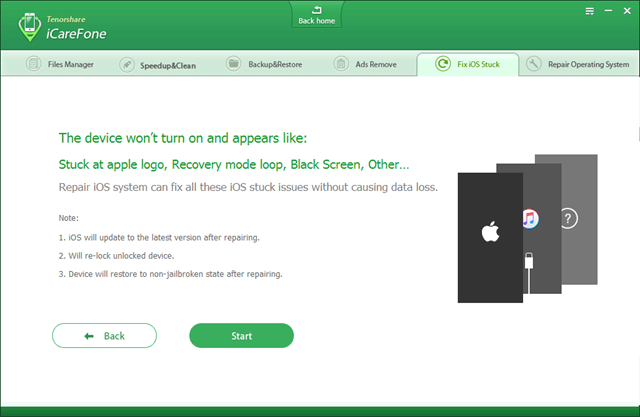 Repair Operating System
Is your iOS device misbehaving and not working properly after you downloaded the latest iOS just after launch? A lot of people have that problem and you can easily fix it and repair all the errors that were troubling your device. This software will help you in downloading the latest firmware and patching your device firmware making it better, or helping you sideload the new operating system version with the help of your pc.

Conclusion
Tenorshare iCareFone is a very useful tool for all iOS users, making the iOS even more easier to use and we at Beetel Bite would definitely recommend for you to buy the full version as it would pay for itself in the long run. Get your Tenorshare iCareFone software - Click Here.