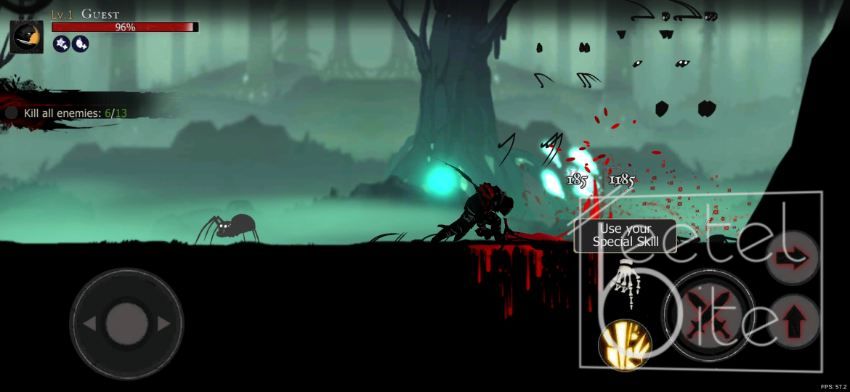 While most of the good games on the Android platform are free to play, however, there are many paid games on the platform also. So, if you fancy playing them you will need to pull out your credit card. However, here is a list of interesting games that are available for free as of writing this article. So grab them before the sale ends.
Hitman Sniper

Ever though like what it will be like to step into the feet of the Agent 47? In Hitman Sniper you can do just that and discover the most amazing sniper game on the Android platform. And right now this compelling game is available for free. This is a strategy game involving stealth and planning.
Noble VIP: Mage's Adventure
Noble VIP: Mage's Adventure is a hack and slash game. The game also has some RPG elements as well for all of those looking for an RPG game. It has all the elements like different potions, spells, attack moves and different weapons. As its a VIP edition, it is free of any ads.
Also Read: Top 5 Vivo Y17 alternatives: Redmi Note 7 Pro, Oppo K1 and more
Stone Of Souls
The game description reads and we quote, "Action horror with RPG elements where mysterious corridors and dungeons, a lot of sinister monsters and quests are waiting for you." This is an FPS game with the elements from the games like Elder Scrolls. There are bows, arrows, and swords with monsters to decimate. This is a perfect time filler till the Elder Scrolls Blades release.
Shadow of Death: Dark Knight – Stickman Fighting

In recent times, the stickman fighting games have grown a ton. This is one of them, where the stickman figures have the powers of superheroes. If you want to have a great time fighting as stickmen, then this is the game for you.
Super Mushroom VS Bacteria
This game is a spinoff of pinball along with features from tower defense where the players will have to install mushrooms. Mushrooms can be placed in any way and they help stop the bacteria. There are many different types of mushroom that deal damage to the bacteria. Players can deflect bacteria using the pinball paddles too which make or interesting gameplay.