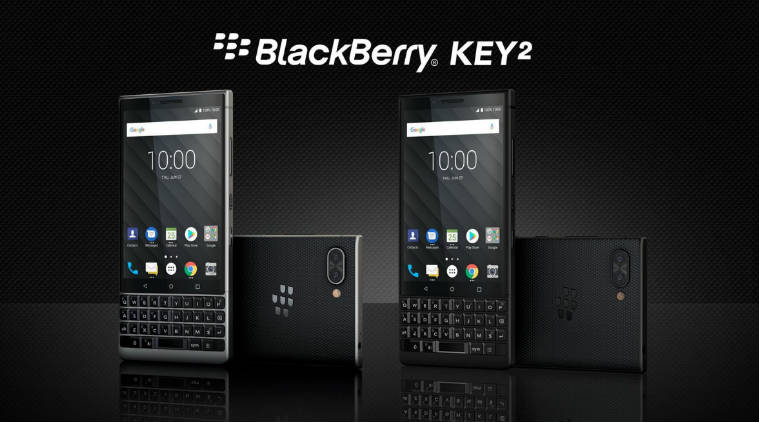 Blackberry just launched the KeyOne successor, the BlackBerry Key2 in India. The smartphone is mainly focused towards productivity. The key highlights of the smartphone are the physical QWERTY keyboard and the dual-camera setup at the back. Here are the top 5 reasons why you should not spend Rs. 42,990 on this device.
Small Display
The BlackBerry Key2 features a 4.5-inch IPS LCD display with a resolution of 1080x1620 pixels. The display is quite small as per today's standards. The smaller display was actually expected due to the fact that BlackBerry has to fit in a full-fledged physical QWERTY keyboard in there. However, the company could have done something like the BlackBerry Priv in order to give more screen and the keyboard would still be there when needed.
Mid-range specifications
BlackBerry is putting the Key2 right up against the Galaxys and the Pixels. However, the smartphone isn't powerful enough to compete against those flagships. The BlackBerry Key2 is powered by the Qualcomm Snapdragon 660 SoC coupled with 6GB of RAM. Yes, the 6GB RAM will help in a flawless multi-tasking but the processor is not anywhere near the flagship Snapdragon 845.
Cameras
The BlackBerry Key2 features a 12-megapixel dual-camera setup which seems to be quite impressive at least on paper. However, considering that the KeyOne was not anywhere near other flagships, we do not expect much from the Key2's cameras.
Also Read: BlackBerry KEYone Limited Edition Review: The Business Smartphone?
Not made for everyone
Unlike the iPhones and Samsung smartphones, the BlackBerry Key2 is not made for everyone. The company has developed the smartphone keeping in mind that they are targetting only a small group of audience. Someone who consumes a lot of media or plays a lot of games on his smartphone, the Key2 isn't made for him. On the other hand, for someone who uses his smartphone for productivity like sending and receiving a lot of emails, the Key2 is a viable option.
Price
BlackBerry has always been a premium smartphone manufacturer and usually likes to compete against Apple, Samsung and Google. This makes the brand value go high which ultimately increases the prices of their products. The BlackBerry offers quite less on the paper and asks for too much. The Rs. 42,990 price tag will make people think twice before opting in for the Key2. We feel that even if the company wants to charge a premium, a price tag of around Rs. 30,000 would have been appropriate.