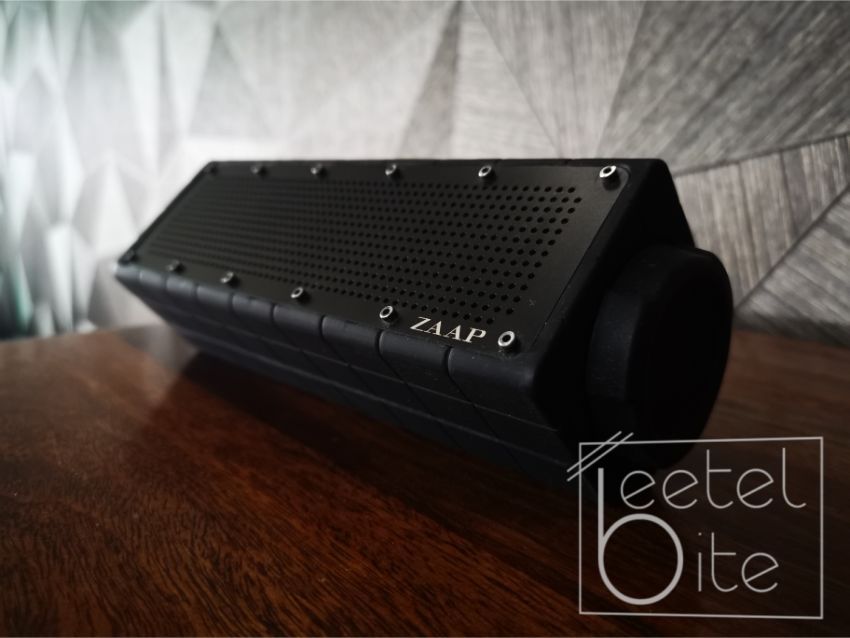 ZAAP is a relatively new brand to enter the Indian audio market, earlier it used to deal in various kinds of smartphone accessories ranging from power banks to car mounts. I wanted to test out a good rugged Bluetooth speaker during one of my trips and the company was kind enough to send its ZAAP Aqua Pro for review. Here's how the device performed during my review.
Price: Rs. 2,399 (Buy Now)
The first thing that I loved about the device is its ruggedness, it can really take a beating, then a dive in the water and still stay kicking with music playing at full volume thanks to its IP67 dust and water resistance. It's also shockproof, meaning any sudden shocks that the device gets, won't knock anything loose.
The body is well-shaped, due to which it is easy to hold and put on any surface. On the front, we get to see a metal grille that provides the two speaker units protection from damage. On the right side, there is a protrusion, which holds the charging port, power controls and aux port. The controls are located on the top, which are easy to access and are quite effective.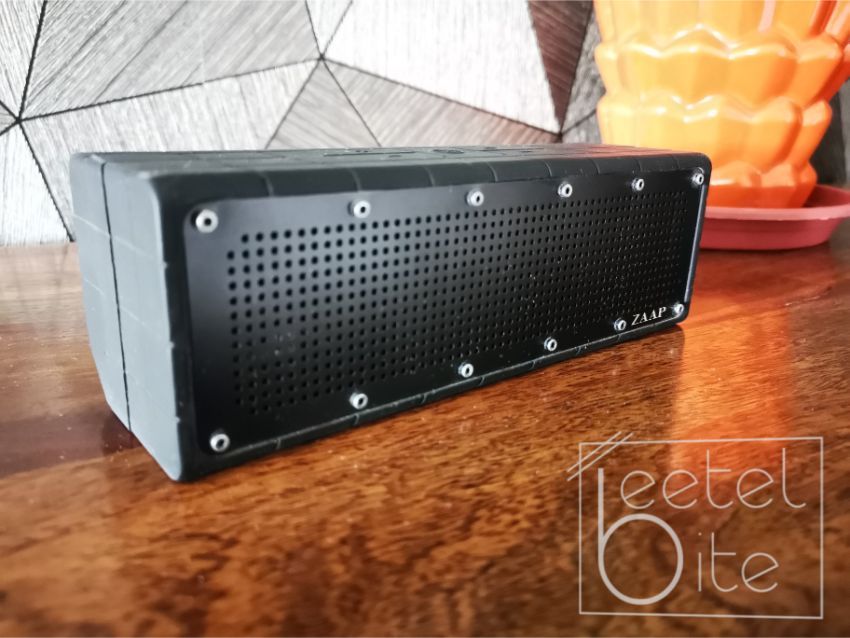 Overall, in terms of build, I would state that the ZAAP Aqua Pro sports a compact construction, while at the same time having a powerful body.
The device features two 3.5W speakers with 2.0 bass port and Bass Plus technology, which is able to handle disco and EDM tracks quite well. Classical tones feel a bit stretched out by different tones and instruments sounds. Singer tones captured very well across audio ranges. The speaker has good sound distribution even on lower volume.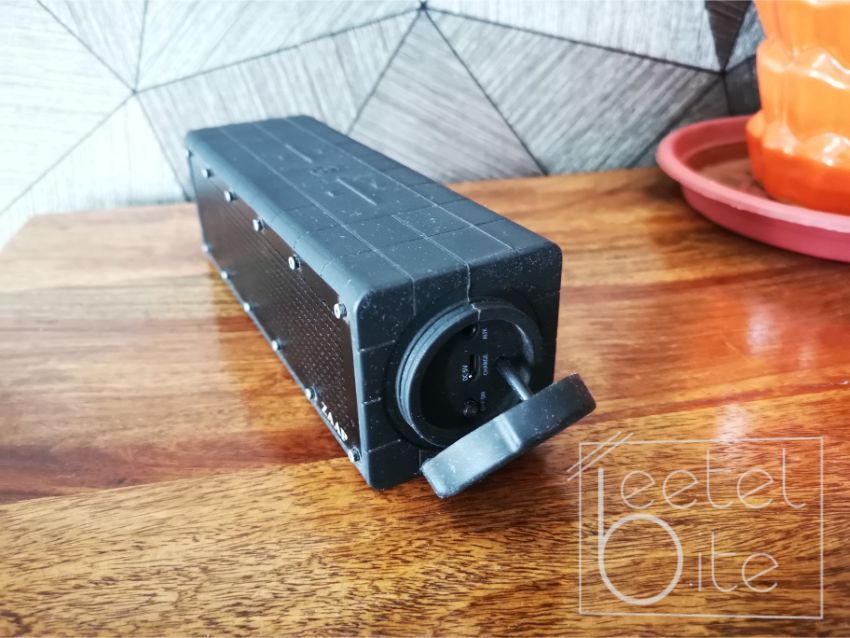 The one place, where I thought that the ZAAP Aqua Pro could perform better was while playing hard rock or metal songs, where the bass was getting distorted, due to the intense beats coming from a beatbox rather than a pair of drums.
ZAAP Aqua Pro features Bluetooth 4.0 technology and has a range of 33 feet. Bluetooth pairing never an issue, though device identification takes slightly longer than expected.
As for the battery, the speaker was able to deliver over six hours of continuous playback, which I loved a lot. Even when the battery power was low, there was no decrease in the sound output, which makes it reliable for travel and long night gatherings.
At the price this is being offered, it is quite a good deal. It performs quite well and the ruggedness is a huge plus point. ZAAP Aqua Pro is a speaker that can be your music companion in most settings from a quiet room to a small pool party.