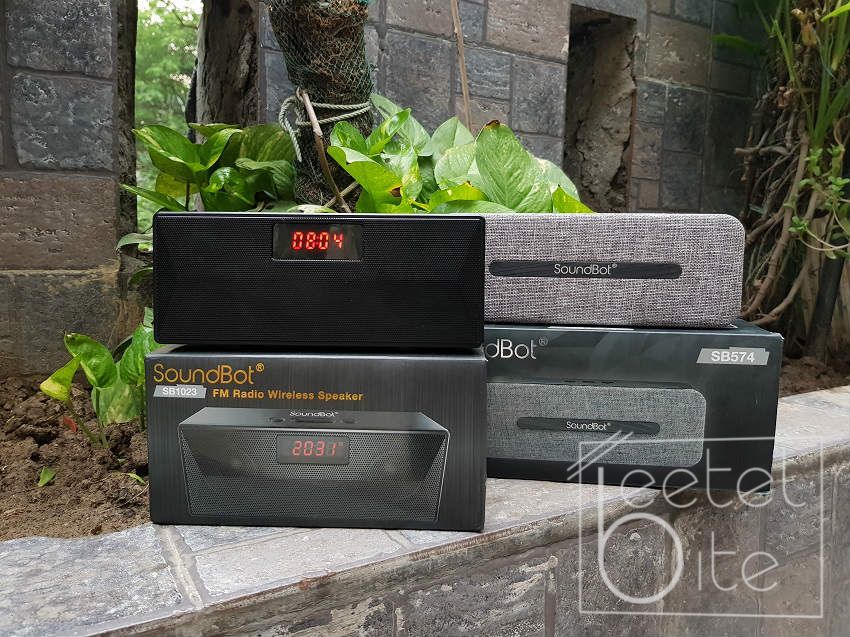 SoundBot recently launched the SB574 Bluetooth speaker in India which focusses on looks while on the other hand, the SoundBot SB1023 focuses on features. Both these speakers aim at a completely different market segment within the budget Bluetooth speaker category. While one focusses on looks, the other wants to dominate using its features. The question now is which one should you pick?
Design
The SB574 is one of the best looking Bluetooth speakers at this price-point. While on the other hand, the SB1023 doesn't look impressive. The SB574 comes packaged in a grey plastic panel with a wooden finish to it, which looks immaculate combined with the front cloth grill making it blend as a great home accessory. While the SB1023 sports a more obvious speaker like design with cheap plastic all over it.
The SB574 sports simple intuitive buttons while the SB1023 has multi-function buttons which all look the same. This makes the SB1023's interface a little hard to use. The SB1023 follows function over form while the other one follows form over function. This is reflected everywhere in the design. So if your priority is design only, the SB574 is our recommendation.
Sound and Performance
In terms of sound quality, the SoundBot SB574 and the SB1023 are both very satisfying to listen to and are able to get loud enough to fill a medium size room with sound. Where both the speakers' lack is on the bass. The highs and mids were quite impressive in the SB1023. The SB574 produces good highs but the lows are iffy. In terms of sound quality and performance, the SB1023 takes the lead.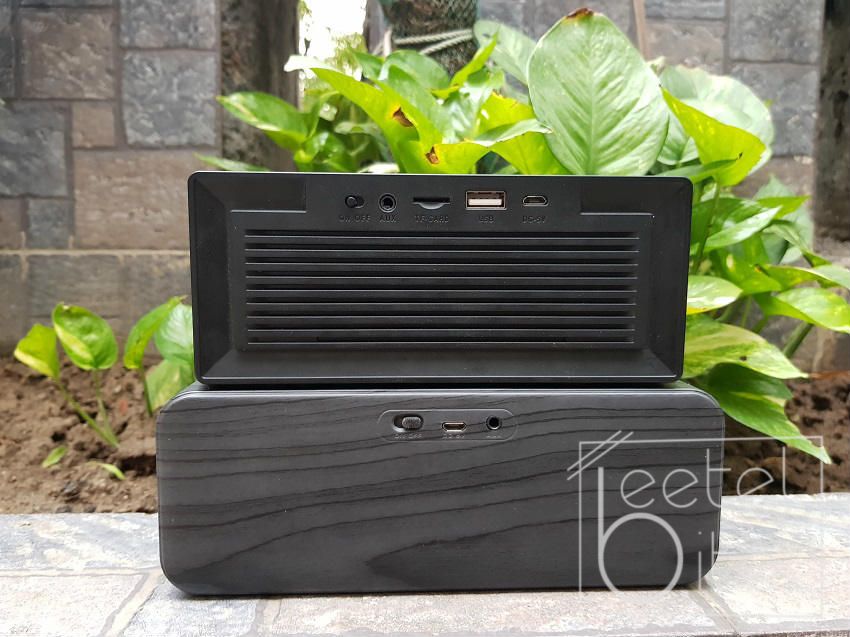 Coming to the features, the SB1023 takes a lead by a huge difference. Both the speakers take around three hours to charge. The buttons on the SB574 are a little wobbly compared to the firm ones on the SB1023. The microphones in both the speakers are not that good and might be used only in dire situations. The SB1023 sports an 8-bit display up front to let you know the time and the connection status, which the other one doesn't have.
Conclusion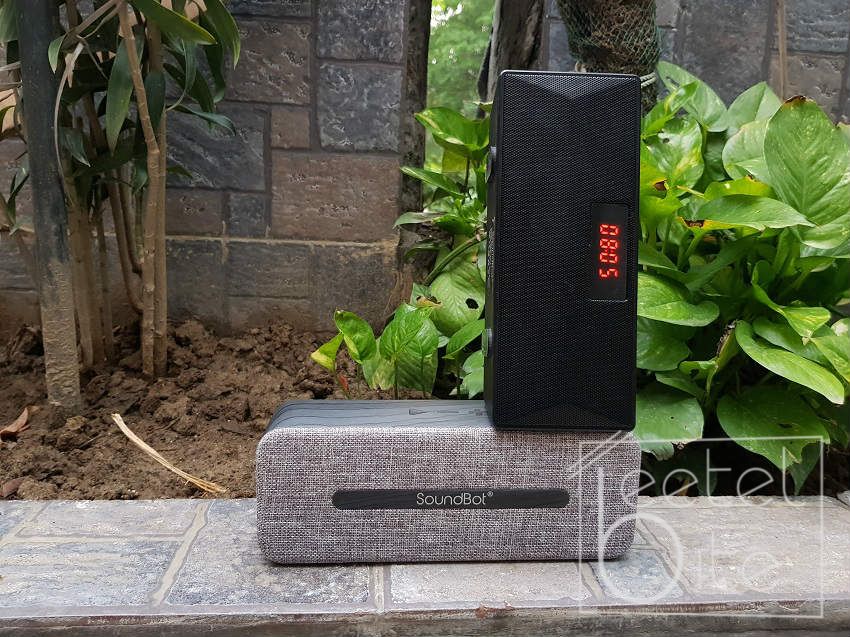 The SoundBot SB574 is available on Flipkart for Rs. 1,790 while the SB1023 is a bit more expensive, and costs Rs. 1,949. If you care about the design and looks heavily, the SB574 should be the one you should go for. However, if you care about functionality, then the SB1023 should be the one you would rather get.