The coming New Year – Travel like a pro
Before the year 2016 ends, a lot of hikers and backpackers are in a hurry to celebrate New Year's Eve with their friends and family members. Some might want to celebrate in the urban locations and cities, while others might want to spend their festive time far away from the hustle bustle.
When we talk about traveling, some people think that it is better to stay away from gadgets for better and convenient traveling experience. Most of the independent travelers prefer carrying lesser belongings instead of dragging tons of stuff around.
However, there are some travel gadgets that are basic to pretty much every packing list. Other than your cell phone - which is a given for pretty much every one of us.
Portable Power Bank - A Battery Booster on the Go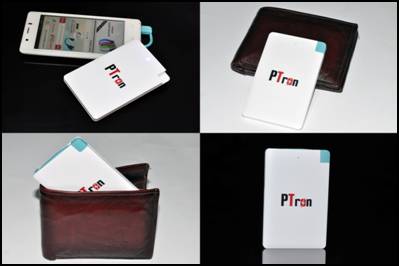 The use of smartphones has seen a steady and rapid increase over time and space. a good smartphone can allow you to accomplish more than you thought you could - whether professional or personal. Due to this ever increasing use of mobile phones, the battery of your smartphone gets drained easily. To bring about a solution to this, there has been a growing demand for Power banks - an on the go charger for your phone. com, brings you PTron Gusto, the slimmest pocket sized power bank at price Rs. 599/- only.
Earphones -To Keep You Away From Boredom
If you have smartphone then you can carry a complete list of music and videos with you then you can make this a perfect resource of enjoyment in your journey. If you are bored in the journey because all you have to do is to wait for the time when your travel leads you to the destination then you can use simple lead to keep yourself entertained in entire tour without even disturbing anyone around. We definitely recommend using the Evidson Audiowear R5, they are simple, affordable, and sound great.
Portable Camera Selfie Stick - Will Help You Create Memories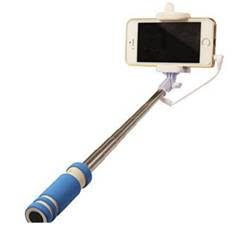 Selfie pictures are always the best idea to preserve the memories of your travel. If you want to make sure that you keep your travel memories preserved with selfie pictures then you will find portable camera selfie stick highly assistive and supporting for your this purpose. Selfie picture will be better and much more convenient with selfie stick and carrying the stick is really very easy because it is portable.
OTG Pen Drive -To Help You Store Important Documents/ Files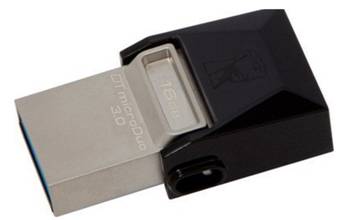 If you want to make sure that you don't leave anything important or any necessary data behind then carrying your OTG Pen Drive in travel will be the perfect idea. For instance, carrying the paper files can be a bad idea because it will unnecessarily increase the weight of travel bag but you can simply take the soft copy of the documents with you in the file and then you can print out or use the documents as per necessity. Kingston DT microduo OTG pen drive is available for Rs. 550/-.
Protective Mobile Covers - To Keep Your Phone Safe of Any Damage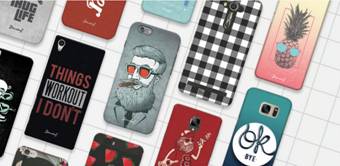 Smartphones are highly assistive but they are also highly sensitive. Therefore, it is necessary for you to keep your smartphone protected all the time. Being conscious about your smartphone is good but you cannot always be worried about smartphone protection. Therefore, it is better that you purchase Protective Mobile Covers which will give you complete advantage of smartphone protection and all your worries regarding the smartphone protection will go away. Bewakoof.com  brings you a range of quirky yet protective mobile covers under Rs. 500/-.
Contributions by LatestOne.com