Amazon recently launched the Echo Spot, an addition to their popular smart speaker line-up. The Echo Spot stands out from other Echo devices as it does not sport a cylindrical design and also features a display. We tested out the smart speaker rigorously for the past few days and here is how it performed.
Design
Amazon Echo Spot has a round body shape which looks like a ball that was cut in half. It weighs around half a kilogram and since it is going to lie on a table all the time the weight should not be an issue. Speaking of keeping it on a table, the Echo Dot comes with a rubber pad at the bottom which keeps it in place and it does not let it move a bit, even with heavy vibrations created by the speakers themselves during alarms and Alexa calls. The speaker grills are located under the speaker like most of the Echo smart speakers. So we recommended that you keep it on a flat surface to amplify the sound.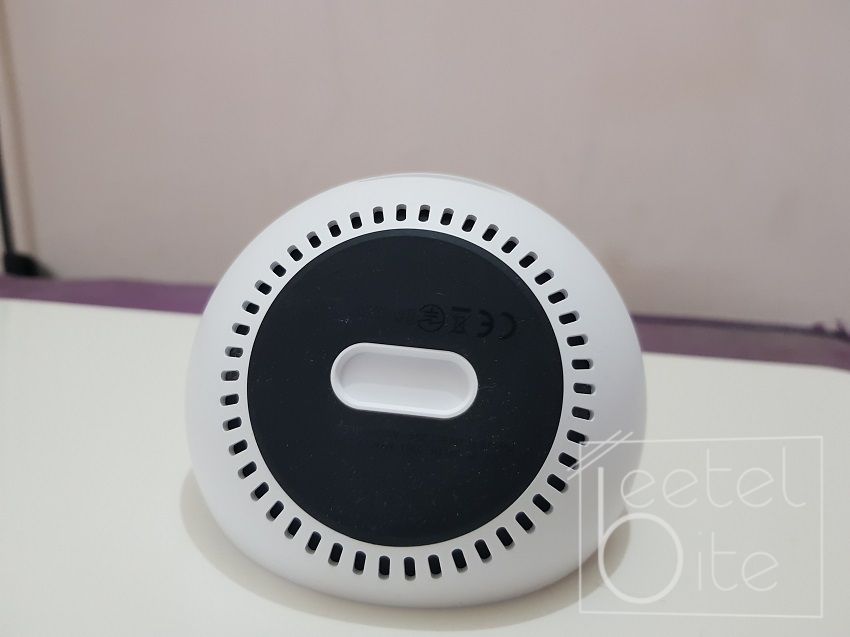 On the top of the Echo Spot, there are three buttons two of which are volume controls and the middle one allows you to mute the microphone so it stops listening to you. The buttons are surrounded by the four microphones. Up front, there is a circular 2.5-inch IPS LCD display with a resolution of 480×480 pixels. Above the display is a camera which you can also turn off in the settings if you have privacy concerns. When the camera is enabled it can be used to make video calls to other Alexa devices.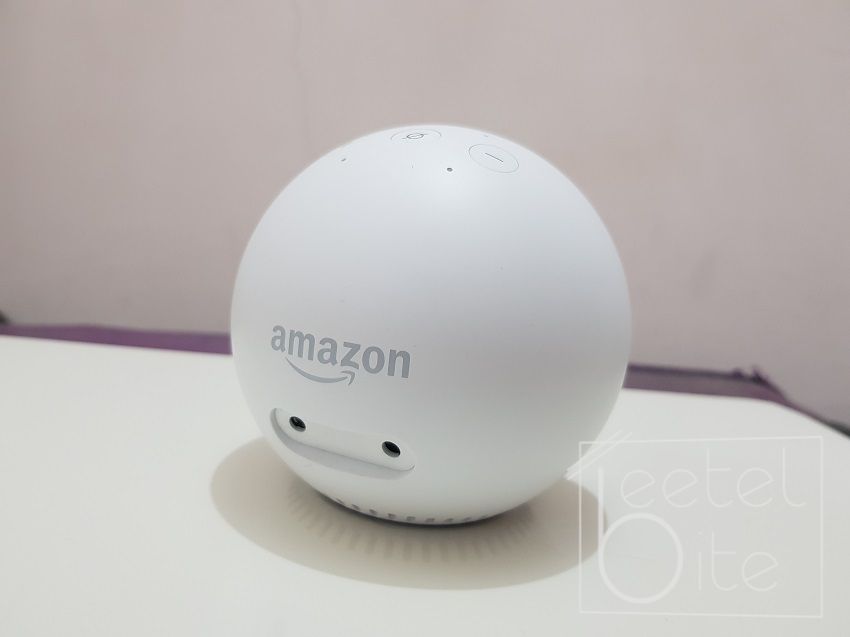 On the back side of the speaker, there is an Amazon branding and two ports. One port is used to plug in the 15W charger supplied in the box and the other one is a 3.5mm audio jack which can be used to plugin extra speakers to get a better sound experience when needed.
Audio Performance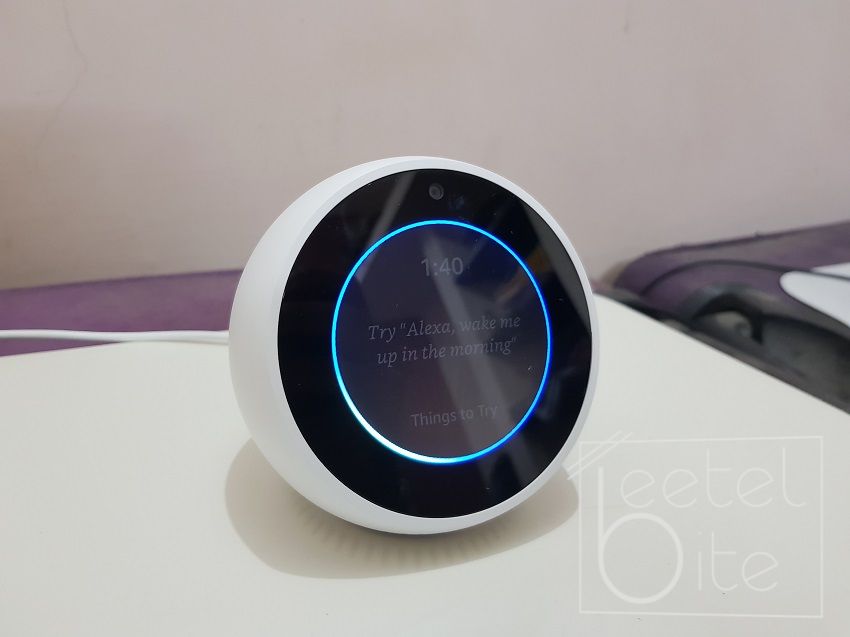 Amazon advertises the Echo Spot as a smart speaker with a display. However, the speakers on this one are not as powerful as we would have hoped. The audio performance is somewhere around that of the Echo Dot which is the smallest smart speaker the company has to offer. To put things into a perspective, I would say the inbuilt speakers on the Echo Spot would be enough for a quiet room when you want to listen to some bedtime songs. However, if you are looking to use it as a party speaker or want to get some real bass, you will need to plug in an extra pair of speakers via the 3.5mm headphone jack or you can use Bluetooth to connect a pair of wireless speakers.
Display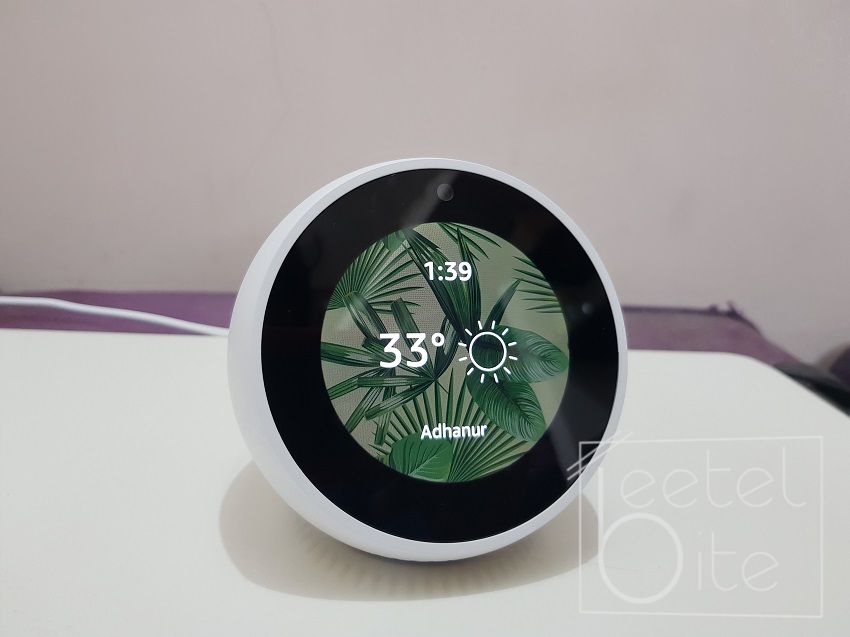 Amazon Echo Spot sports a circular 2.5-inch display with a resolution of 480×480 pixels. The display acts as a great bedside clock, thanks to its default face being set to a watch. It also displays the weather and something called "Things to try" which tells you what new commands you can try. The display can also be used to watch YouTube videos, but I personally won't prefer watching them on a small circular display.
Features
Having a smart speaker means having access to a ton of extra features. The Amazon Echo Spot can play music using the Prime Music service or you can even sync your Saavn account for an even larger library. As the Echo Spot has a display up front, you can even play your favourite music video on YouTube.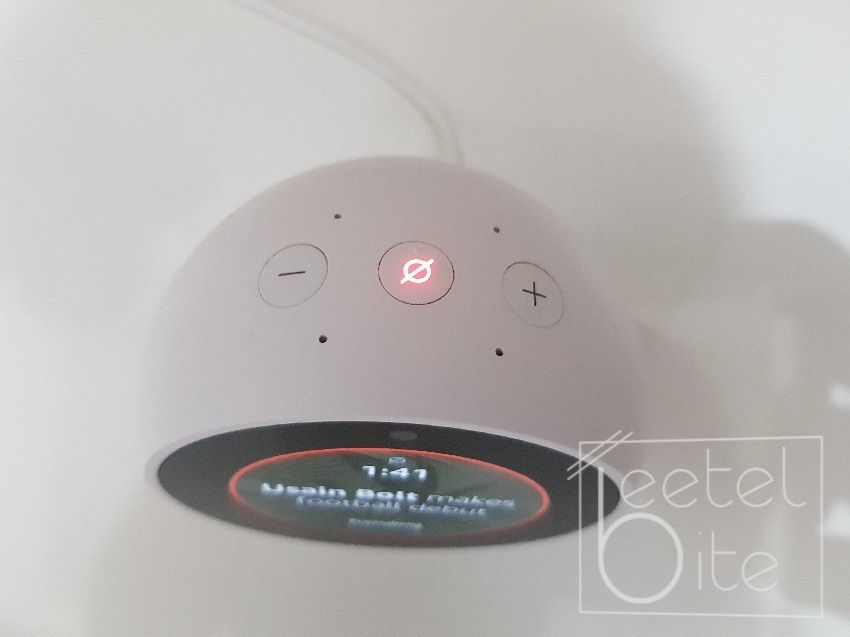 Furthermore, you can ask Alexa to control your smart home appliances if you have any. You can also ask Alexa to take down notes for you, wake you up or even generate a shopping list.
There is an Amazon Alexa app available on the Google Play Store and Apple's App Store. The app lets you add extra features to the Echo Spot and also gives you a quick info on what commands you gave the speaker in the past.
Verdict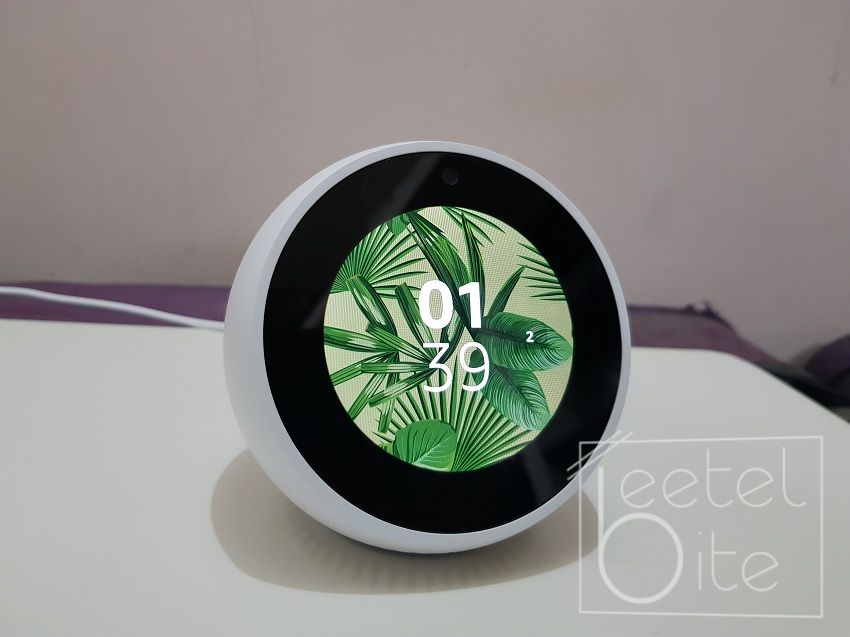 Amazon Echo Spot is basically what the company says it is, a smart speaker with a display. However, putting a display in a small form factor device like the Spot, omits the main purpose of the device. At a price of Rs. 12,999, there certainly are better options available but you will have to give up on that display. If sound is something that concerns you the most, we would highly recommend checking out the Amazon Echo or the Echo Plus. However, if you are looking for a smart speaker that can also act as a good bedside clock, there is nothing better than the Echo Spot.