Anker Soundcore review: Anker Soundcore is a Bluetooth speaker you should not refrain from buying. That is the end of my review.
But, making a purchase decision is not as simple as the line I wrote above. So here I will be elaborating on why is that the case, and why you should seriously consider purchasing the Anker Soundcore. However, if you really don't have that much of time to read through the full review, the above line still stands, just purchase it and you will be happy that you did.
Anker Soundcore review: Design and Build
In the design department, Anker has gone with providing users with a minimalist look for its Soundcore speaker. The speaker looks simple and elegant with soft feel plastic surrounding it. The front consists of a metal grille, which has the name Anker imprinted on it, which I found a bit too much.
The control buttons are located on the top with two LED light indicators. The speaker feels durable and quite solid in hand. It feels as if it can easily take a few drops without being damaged.
Anker Soundcore review: Audio Quality
Why would one purchase a Bluetooth speaker? To listen to music right. And this is where Anker Soundcore performs its best. I used Gaana to play my playlist on it in 'Extreme' quality in its wireless mode, I have to say that I was impressed with its sound quality at the price.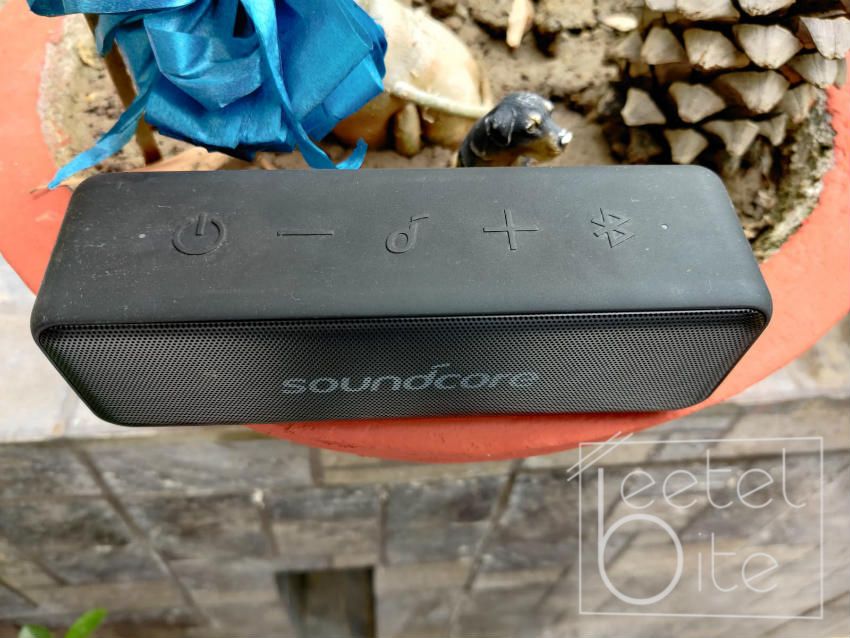 The lows were extremely clean and did not sound muddled like some speakers of this size do. The bass in lows was extremely clean and did not feel fake at all. Mids were nice and smooth, is a thing that I am being able to say in a long time when it comes to speakers of this size and dimension.
Coming to the highs, the Soundcore did have a little harshness at full volume on songs with a lot of noise, but other songs were alright without any issues.
Anker Soundcore review: Connectivity
Connectivity is a point where I felt that the Anker Soundcore fell a bit short, even though it was better than what most other players have to offer in the same price range. The speaker has a range of 60 feet, however, after around 40 feet of proximity it does start to stutter. The Aux cable port is multi-threaded, which is a good thing considering it is able to take more data from the connected device and provide a better sound experience.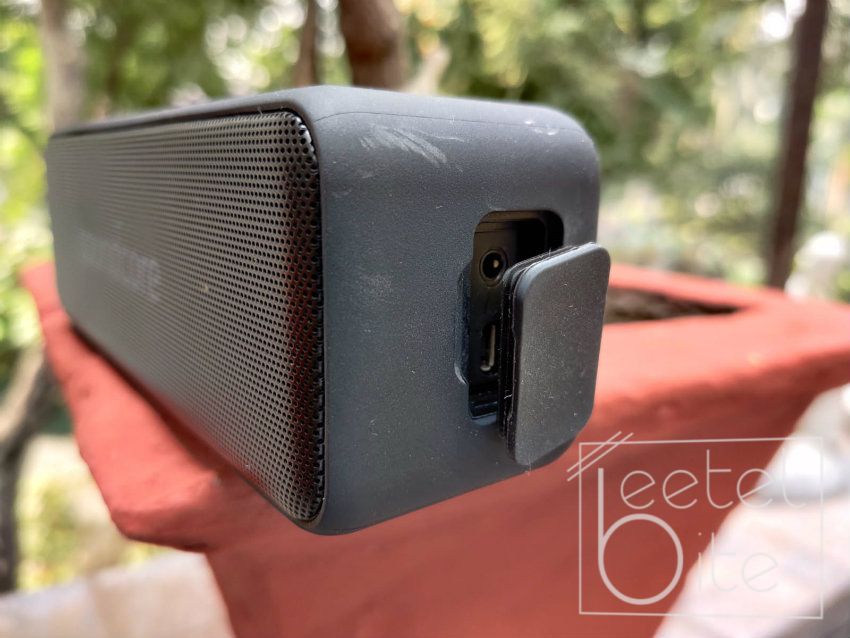 Also Read: ZAAP Aqua Pro rugged Bluetooth speaker Review: Your affordable music companion
Anker Soundcore review: Battery
The battery is another area where the Soundcore is able to shine. I was able to get around a week of battery backup with 4 hours of approximate listening time daily. There was a point during my usage, where I started to wonder if I would be able to kill the speaker or not.
Anker Soundcore review: Verdict
Anker Soundcore is hands down one of the best Bluetooth speakers you can get at this price point. Even though it looks small and extremely portable, it is extremely powerful and can put most other Bluetooth speakers around this price point to shame. If you are currently looking to purchase a good quality speaker that would not break the bank, this is the one I recommend you should get.