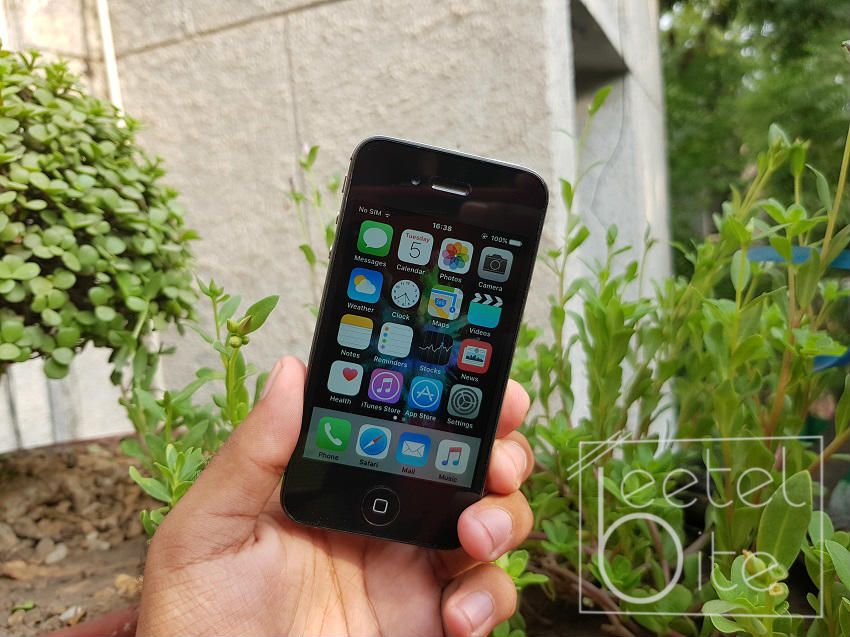 Apple iPhones are one of the most demanded smartphones globally since the date launched. With the iPhone Xs starting at Rs. 99,900 in India, it can be said that the future models with a few exceptions might not be affordable for all. However, as the years pass, prices of smartphones depreciate and they become more affordable. Also, with these phones being powerful devices at the time of launch, buying them after a few years doesn't make them a bad choice.
If you look in the used smartphone market now, the Apple iPhone 4s is available at really impressive prices. An old iPhone 4s in good condition at the moment would cost you around Rs. 1,000 to Rs. 1,500. The smartphone ticks all the right options like design, performance, looks, and more. However, the only problem you might have is that the device is over eight years old right now. So the question remains, Is the Apple iPhone 4s worth it? Continue reading to know if it is the right purchase decision or not.
Apple iPhone 4S: Design
The design on the iPhone 4s is quite dated as it is almost seven years old. However, this kind of a design is now making a comeback on the iPhone. If seen now, the metal and glass sandwich design doesn't look dated. The thing to keep in mind is that the iPhone 4s doesn't have Corning Gorilla Glass protection instead it features normal toughened glass.
The design only seems dated when you get to its boxy construction and the 3.5-inch display. Apart from the design, the phone features a 30-pin connector that hasn't been used for around 7 years now. It was the last Apple device to feature the 30-pin connector. Additionally, it comes with large bezels and has an extremely small footprint when it comes to holding the device. It might be good or bad depending on personal choices. However, personally, I feel the phone still looks stunning and has the potential to turn heads.
Also Read: Apple Watch Series 3 with built-in cellular brought to India by Reliance Jio
Apple iPhone 4S: Software
The iPhone 4s when initially launched came running iOS 5. Due to the good support offered by the manufacturer the device was able to get iOS updates til v.9.4.5, it got iOS 9 in 2015 alongside the iPhone 6S. It is able to run most of the essential apps people require on a daily basis. However, recently we have seen many apps starting to drop support. Soon the device will be left with support for only basic apps. Also, the software will lag heavily if you try to use the phone for anything that is not a basic task. The software does pack a lot of nifty iOS features like Airdrop, Airplay, iMessage, FaceTime and more. This does make the iPhone 4s a good choice for a secondary smartphone. At the price range, the smartphone is currently available at, the software is better than most of the others.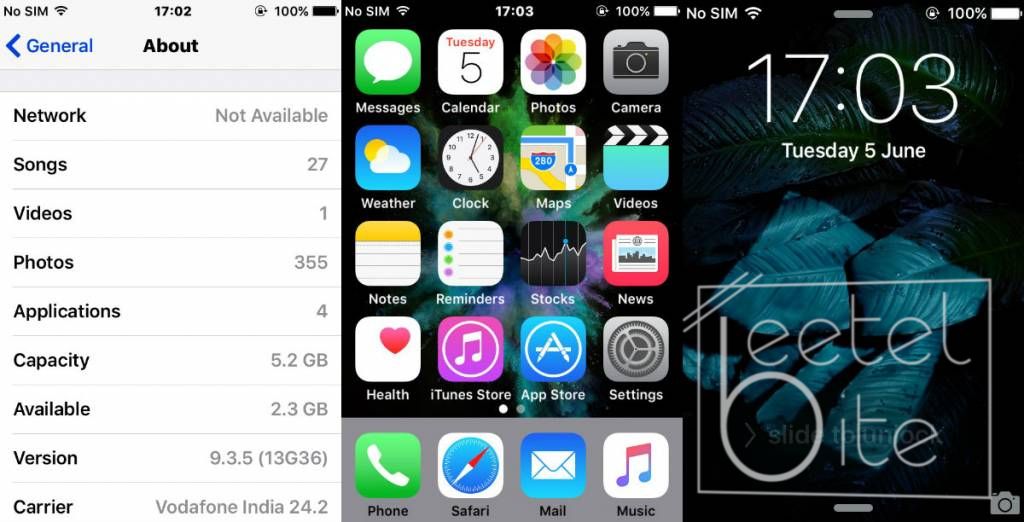 Also Read: Apple Airport discontinued: Here are the Top 3 alternatives
Apple iPhone 4S: Performance
When launched the iPhone 4S had the best in class performance, but as of now due to the advancements in technology, the iPhone 4S can only perform basic tasks and a few heavy ones. This can be blamed on the older processor not being able to keep up. The device also gets slightly heated when performing any kind of heavy tasks on it. We are not gonna bother with the performance numbers for this one. As we already know they will be low thanks to today's standards.
Also Read: iOS 11.3 on Apple iPhone 5S does not have Battery health features. But Why?
Apple iPhone 4S: Display
The iPhone 4s sports a 3.5-inch 640 x 960 pixels IPS Display, which does seem pretty small, especially in 2019. The device comes with big bezels, which make its display look even smaller. Typing on such a small screen is extremely challenging. However, you will get used to it pretty quickly as was our experience. Web browsing and minor tasks are also quite hard to perform on such a small display. The sunlight readability is simply, bad. The display is bright enough for indoor usage.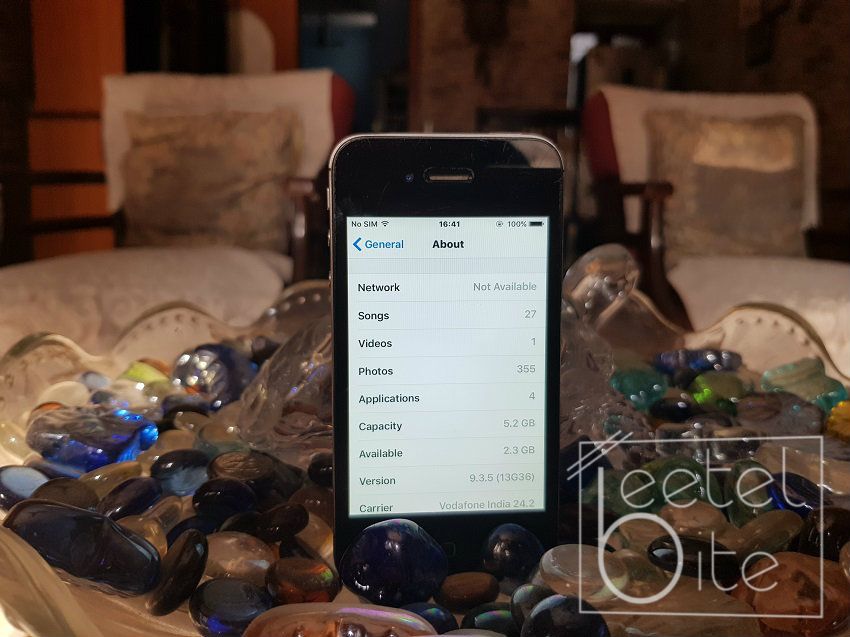 Also Read: Apple iPhone 8 and 8 Plus are now available in Red: Price, Availability and more
Apple iPhone 4S: Camera
The iPhone 4s sports an 8 MP f/2.4 aperture primary camera with an LED flash. On the front, it comes packed with a VGA sensor. The camera is pretty bad on paper in terms of 2019. However, in reality, you will discover it is somewhat ok. It was good back in 2011, but right now it is there just if you need a camera in an emergency. Over the past few years, smartphone camera quality has radically improved. However, if you look at Rs 3000-4000 priced phones in the market right now, it is comparable.
Also Read: Apple iPhone SE 2 to launch soon: Here's what to expect
Apple iPhone 4S: Battery
Apple iPhones are known for really bad battery backup. If you buy a used and abused smartphone the battery can last at max 2-3 hours. Before purchasing the smartphone it is recommended to take a good look at the battery condition before buying a used 4S used. Even if the battery is in perfect condition don't expect it to last more than 8-10 hours. You will really struggle with the battery life with a used iPhone 4s.
Also Read: Here's a list of all the Apple iPhones and iPads that will get updated to iOS 12
Apple iPhone 4S: Conclusion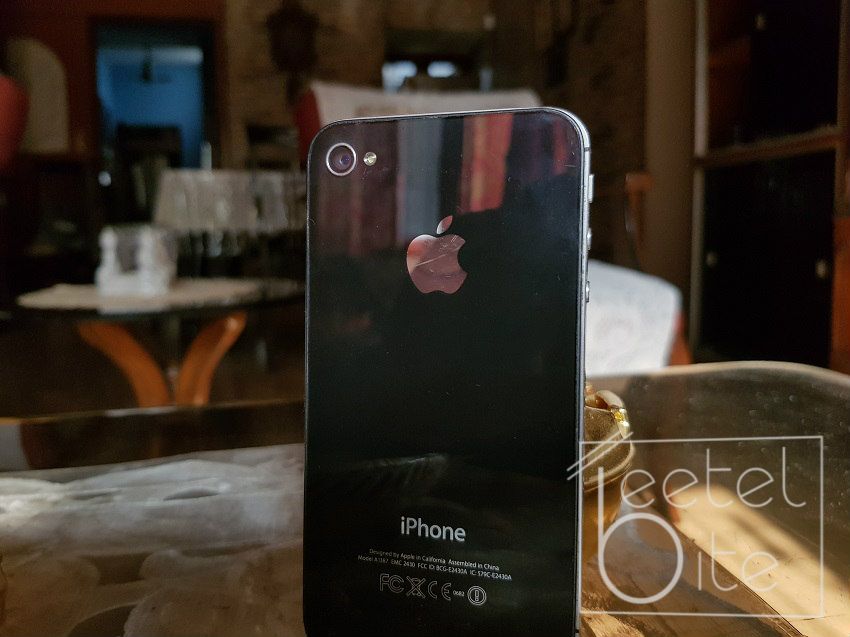 Buying a smartphone that was launched eight years ago would seem absurd. But getting an iPhone at Rs. 1,500 also seems unbelievable. All in all, using the 4s for a week reminded me of the great Apple's Design was. The smartphone is good for daily light usage. Like phone calls, WhatsApp, and basic net browsing. However, if you are looking for a smartphone that can handle heavy tasks, this phone won't last. For Rs. 3,000, a new phone will perform almost the same or worse in many cases. So if you are looking for a basic smartphone under the budget of Rs. 5,000, the iPhone 4s is a good option. Just keep in mind, you will not get a warranty on a used smartphone. So now it hinges on the fact, what do you want? at that price point, do you want a warranty or great design and build quality.