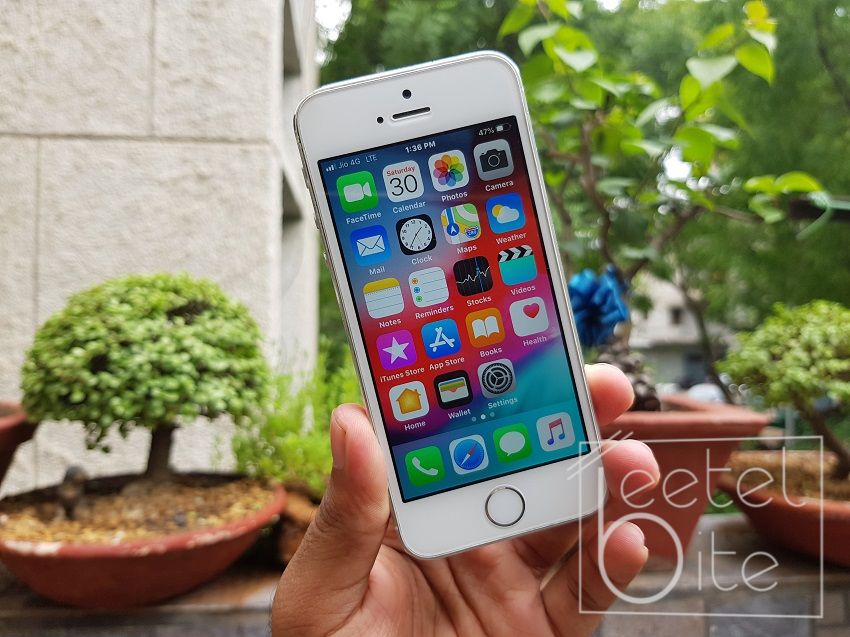 Apple launched the iPhone 5s back in September 2013. The Apple iPhone 5s is now almost 5 years old and the company recently announced that they will be updating to the latest iOS 12. The update will give the device support for one more year while apps will be supported for at least two more years. So should you go out and get a new iPhone 5s now in 2018?
Specifications
In terms of Specifications, the Apple iPhone 5s features a 4-inch IPS LCD display with a resolution of 640x1136 pixels. The smartphone is powered by the Apple A7 chipset which is a dual-core processor clocked at 1.3GHz. The device packs in 1GB of RAM paired with 16GB, 32GB or 64GB of onboard storage. All of this is backed by a 1,560mAh battery.
On the optics front, there is an 8-megapixel camera at the back with f/2.2 aperture and a dual-tone LED flash. Up front, there is a 1.2-megapixel selfie shooter.
Design
In my opinion, the design of the iPhone 5s was one of the best Apple could ever make. The smartphone shares a small form factor and looks dated as per today's standards where most smartphones are running towards the bezel-less screens. The iPhone 5s is also quite thick but that is the reason why this is one of a few smartphones that can stand straight on a flat desk.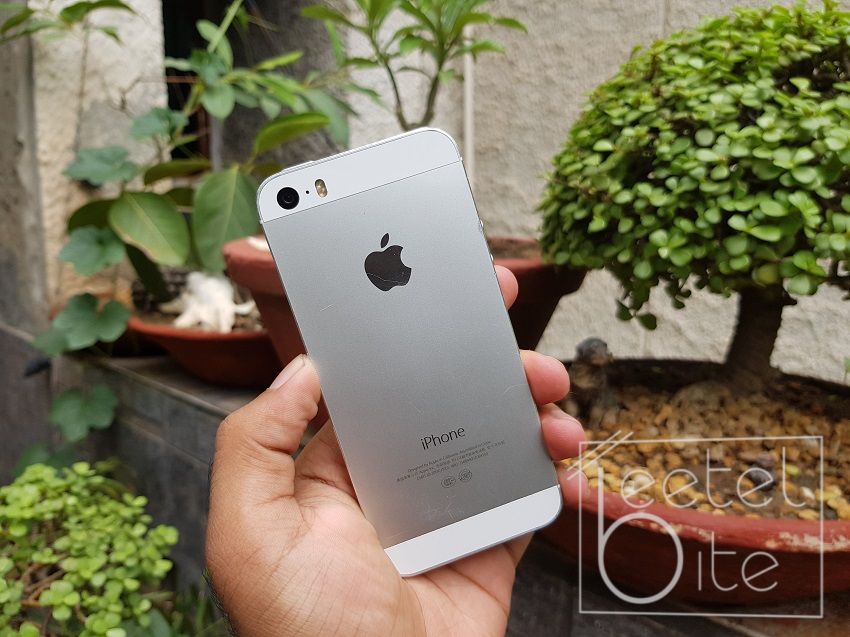 The Apple iPhone 5s was the first Apple device and one of the first smartphones to get a fingerprint scanner or as Apple likes to call it, TouchID. The iPhone 5s was the second phone from the company, first being the iPhone 5, to come with a Lightning port for charging and data syncing. The phone also had an iPhone jack and it was the last iPhone to have a power button on the top.
Software
The Apple iPhone 5s was launched with iOS 7 and currently runs on the iOS 11.4 which will soon be updated to iOS 12. We installed the iOS 12 Public Beta on our iPhone 5s and witnessed a huge improvement in performance. If the Public Beta can make it fast enough, we can assure that the final build will make the device perform better than iOS 10 and even the iOS 11.
iOS is one of the major reasons why people prefer to get an Apple device. The software is more secure than Android and the apps are much more optimised. Apple provides timely updates and surprisingly the iPhone 5s which was released in 2013 is getting 2018's update. For reference, Samsung Galaxy S4 was launched in 2013 and the last update it received was Android 5.0.1 Lollipop back in 2014.
Though the iOS 12 is the last update for iPhone 5s, the apps will support the device for almost two more years.
Camera
Apple iPhone 5s features an 8-megapixel camera at the back with f/2.2 aperture and a dual-tone dual-LED flash. This was one of the best cameras back in 2013 but as the time passed the cameras on the 5s started to fall behind. The phone can still take some really great shots but lacks bokeh mode or dual-cameras which have become a necessity nowadays.
Up front, there is a 1.2-megapixel selfie shooter which might sound a bit weird as most smartphones today come with at least an 8-megapixel selfie snapper. However, the front camera on the iPhone 5s manages to click some really good selfie under good lighting conditions. You might suffer a bit under low lighting conditions.
Conclusion
Apple iPhone 5s, being a 5-year old device, still holds up well. The device has gone through major price drops and now you can find a new one for less than Rs. 15,000. Under the Rs. 15,000 price bracket, the iPhone 5s is still better than a lot of mid-range Android phones. If not better, the 5s gives a premium feel in hand which these mid-range devices fail to give.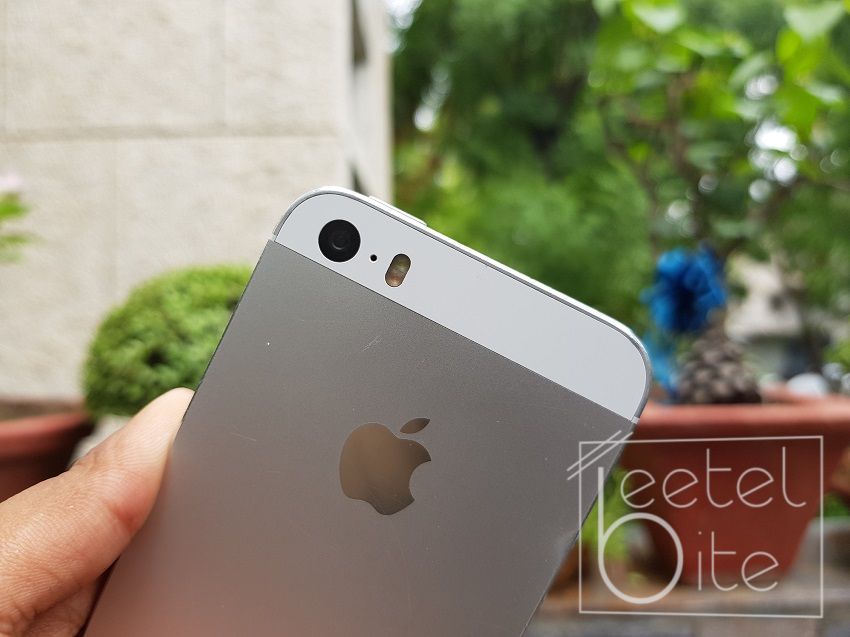 If you are planning to get a new iPhone 5s we would highly recommend you o go in for an Android device like Xiaomi Redmi Note 5 Pro or Asus ZenFone Max Pro M1 s they can offer more features and much better performance. However, if you just want an iPhone we would recommend either going in for the iPhone SE or buy a used iPhone 5s. You can easily a get a used 5s in pristine condition for less than Rs. 7,000 which is a steal.