Apple has unveiled its new iPad today, it will be available to order from the 24th of March, 2017. The price of the new iPad is the shocker as the starting price of the new Apple iPad is $329, which is the lowest-price-ever offered by Apple for a full-size iPad.
Apple also has made changes in their iPhone SE lineup and replaced the 16 GB and the 64 GB models for the 32 and 128 GB versions.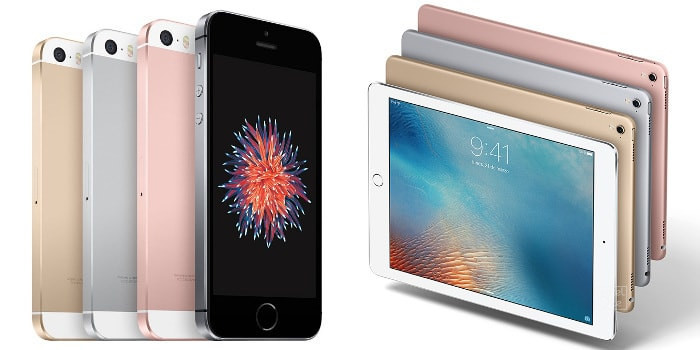 Apple adds a new iPad and variants of iPhone SE into its roster
These updates from Apple for the iPhone SE and the new iPad, are just incremental updates which were announced without a media event. Everyone is guessing that Apple is holding out on the new iPhone SE lineup due to the flagship iPhone launch this fall. The new iPhone is rumoured to have various new features like wireless charging, 3-D facial recognition, and a curved display.
The new Apple iPad replaces the iPad Air 2 and starts from 32 GB of internal storage. It is just under the price of the smaller iPad Mini 4. Which starts at $399 for the 128 GB version.
Alongside the new iPad and the iPhone SE. Apple also announced a new app for video creation and sharing to other iOS devices. This new app, along with the extra iMessage features launched in the recent years. Pushes Apple Inc. forward to compete with the social media giants such as Facebook, Twitter, Snapchat just to name a few.
This new application is called Clips, it lets users add captions, speech bubbles, smileys, etc. to videos. It also helps to share these videos on all social networks including Apple's own iMessage. This application also allows users to add captions using their own voice.