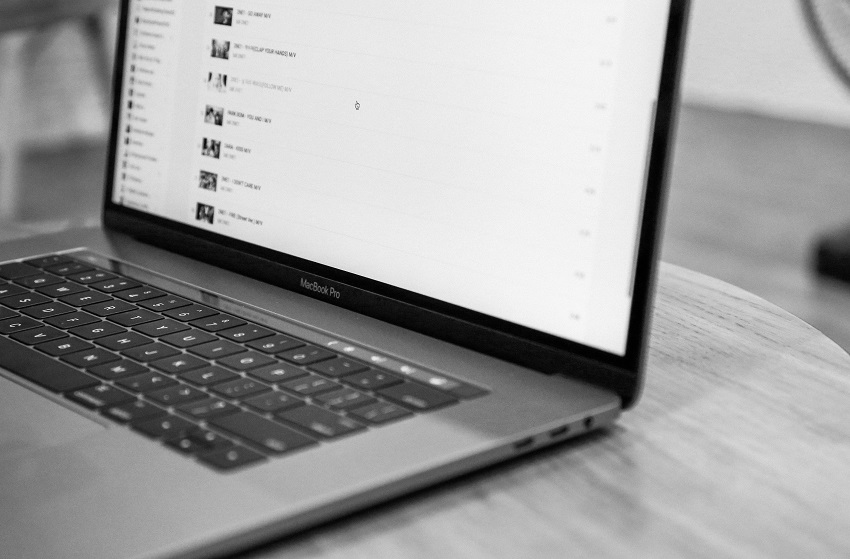 Screen recording is a great feature and comes handy from time to time. The feature allows users to create a recording of what is happening on their screen. This feature can act helpful when you want to give a quick tutorial about something to someone. If you are using a macOS powered laptop or desktop, here the top five screen recorders available.
ScreenFlow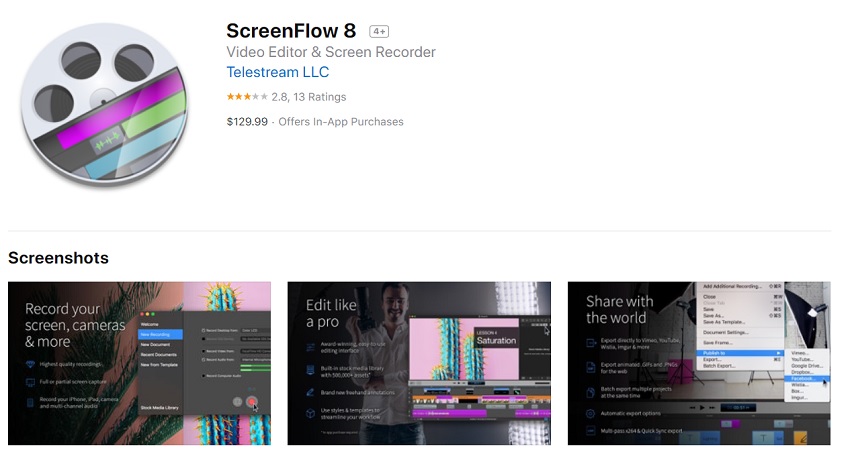 As soon as you go and search the word ScreenFlow on your Mac's App Store, you will be astonished by seeing the price tag on it. The app is priced at around USD 130 (roughly Rs. 9,000). However, it does bring plenty of features to justify that price tag. Apart from being able to record the screen on your Mac, it can also record screens of your iOS devices and even use their cameras. It also offers multi-channel audio recording and professional editing tools.
QuickTime
If you do not want to install a third-party program or spend money for screen recording, then Apple's QuickTime is there to rescue. The application not only allows watching videos but it also has a screen recorder hidden inside. The app does not bring in tons of feature but it will do the main task, which is screen recording in this case, seamlessly.
GIPHY Capture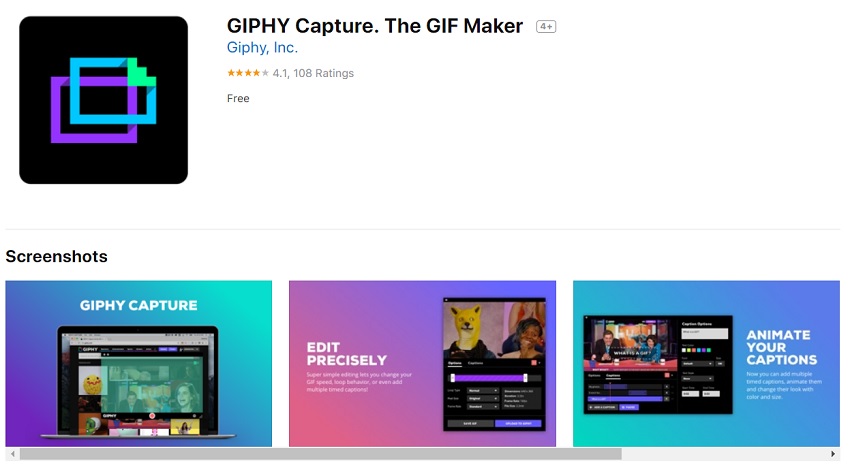 GIPHY Capture is a free app available on the Mac app store. As the name suggests, the app records GIFs instead of recording MP4 or AVI videos. So, this also means that the app has a 30-second record limit. However, this app can come in really handy when you want to shoot really short tutorials.
Record it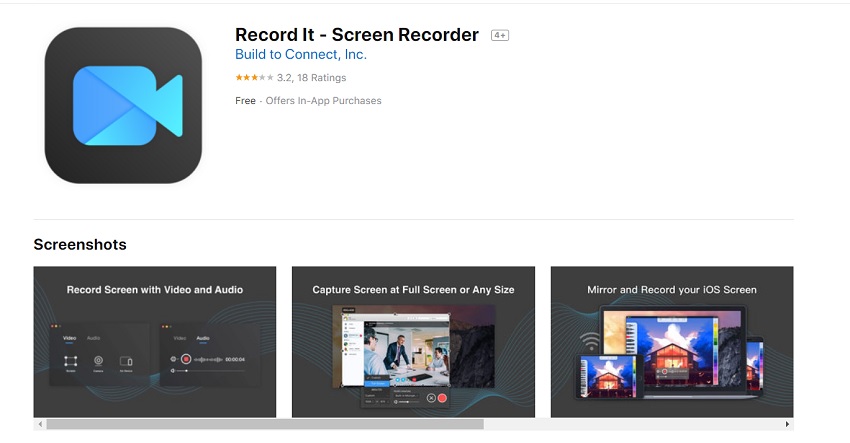 Also Read: Telegram app updated with new handy features: Contact sharing, Auto Night mode and more
Record it is a basic screen recording application available for free on the app store. Though the app also has a paid version, the free one limits on some features. One of the biggest bummers here is that it maxes out at 720p. However, it also brings features like iOS device recording and webcam support.
Screen Record Lite
As the name suggests, Screen Record Lite is a simple and light Mac program that lets you record your screen. Apart from recording the screen, it can also record you using the webcam and it even gives a decent editing screen.