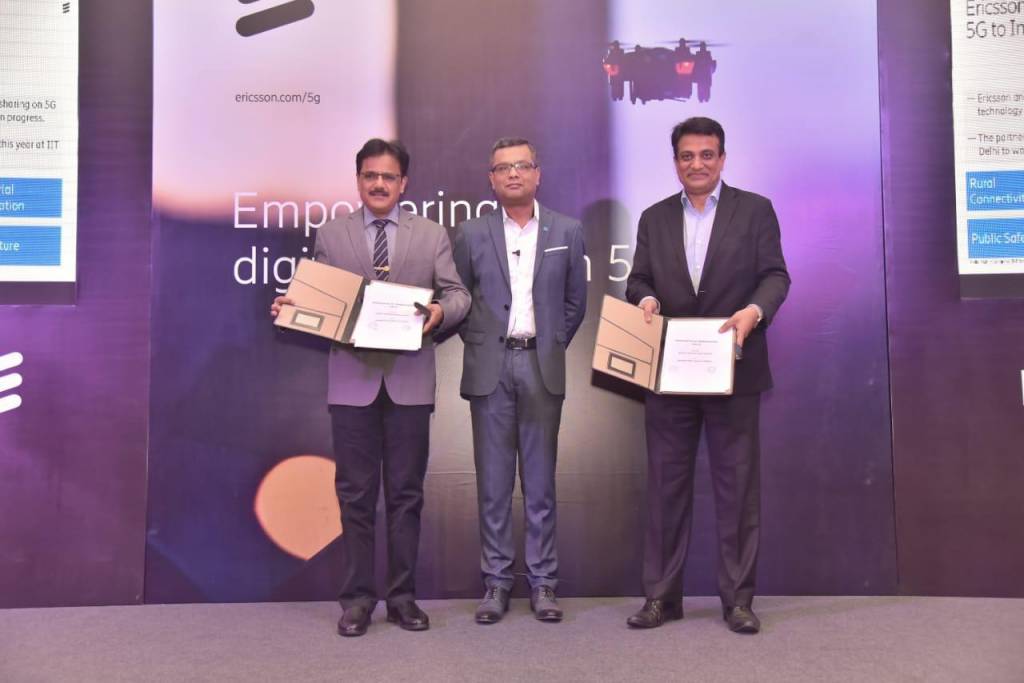 Ericsson and Bharat Sanchar Nigam Limited (BSNL) have partnered up to bring 5G network in India. The Swedish company has signed an MoU with BSNL and they both will be working together on developing 5G use cases in India. With the help of Ericsson's recently set up 5G Center of Excellence at IIT Delhi, the company will evaluate the benefits of 5G networks in rural areas, healthcare, public safety and much more.
Commenting on the partnership, Shri Anupam Shrivastava, CMD BSNL said, "5G and IoT will enable new opportunities and create new ecosystems and through this association with Ericsson, we intend to take the lead in the development of these new technologies. We will test, learn and develop use cases that will help us meet the diverse needs of our customers in the future. 5G will also help create the backbone on which Digital India initiatives will be delivered."

"We are proud to partner with BSNL to work on use-cases and scenarios for application of 5G technology and how it will help realize the Digital India vision. Ericsson has been a key part of the telecom ecosystem in India for several decades, bringing voice and data services to millions of customers in the country. As networks evolve towards 5G, we have the products and solutions as well as the expertise to help operators evolve seamlessly from 4G to 5G," said, Nunzio Mirtillo, Head of Market Area, South East Asia, Oceania and India at Ericsson.
Also Read: Discounts on Xiaomi phones via offline stores: Redmi Note 5 Pro to Mi Mix 2
Ericsson will be closely working with BSNL and other telecom operators as well as industry and academia to create a 5G ecosystem in India. Notably, Ericcson was the first company to showcase up to 5.7 GBPS 5G speeds in India with an ultra-low latency of less than 3 milliseconds.
The industry is heading extremely fast and partnerships like these are going to help India cope up with such innovations. We are not too far from the day we will start seeing 5G across multiple telecom operators in India. However, this partnership hints towards BSNL being one of the first operators to bring 5G towers. Notably, the company currently has only 3G towers across the country.