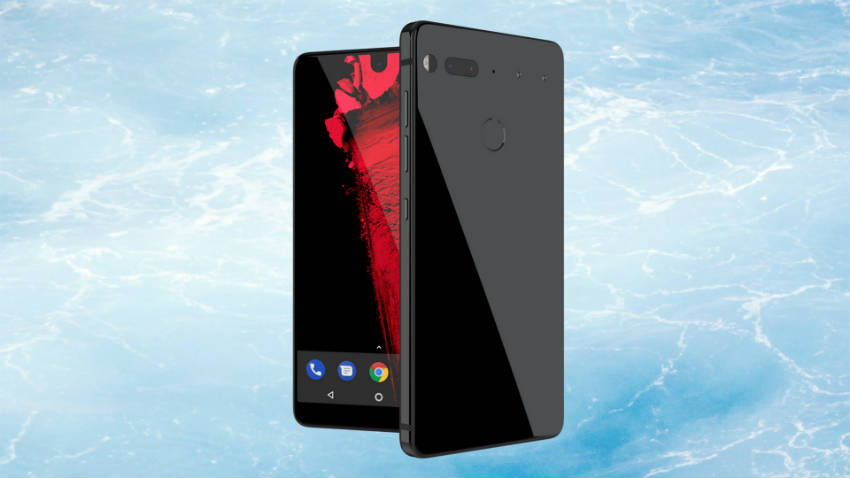 In a recent report from Bloomberg, stated that the smartphone manufacturer Essential Products has stopped the development on the PH-2 and might be soon shuttering its doors by selling off the business. The report said that the company in less than a year has lost its hope and shuttered developing products altogether. Additionally, it mentioned that the company has hired the financial firm Credit Suisse Group AG, in a bout to valuing the company and selling it off, it even has an unnamed bidder interested.
The validity of this report is not known, however, in an update from Essential that recently followed the report, it has been stated that the company is not looking to sell and some products get priority over others so the less important ones get cancelled. Below is a tweet from Andy Rubin, explaining what happened and which direction is Essential Products looking to foray into.
We always have multiple products in development at the same time and we embrace canceling some in favor of the ones we think will be bigger hits. We are putting all of our efforts towards our future, game-changing products, which include mobile and home products.

— Andy Rubin (@Arubin) May 24, 2018
The report did shake things up, not only on the outside but on the inside also. It is being said that after the report surfaced there was unrest within the company employees. However, an internal e-mail sent by Rubin seems to have calmed the employees. In the e-mail obtained by The Information stated, "no one (including me at this moment) knows what the best thing for the company will be." It further stated that the company will not shut down and is in active talks with bankers to raise money.
Also Read: Top 5 Reasons to Buy Essential Phone
In the e-mail, Rubin also mentioned that some of the bankers might have suggested a possible acquisition, but those are just talks. Finally, in the e-mail, Rubin said that the Bloomberg report will not position the company well for optimisation of its fundraising effort.
As of now, we can only speculate what is going to happen, but, it seems as if Essential Products is struggling and is soon going to finish its $300 million fund which it raised last time.