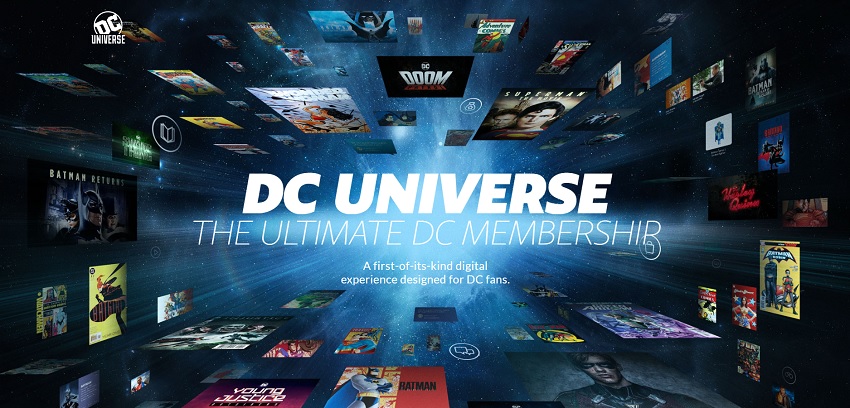 C Entertainment and Warner Bros. Entertainment have announced a new streaming service dubbed DC Universe. As the name suggests, the streaming service will bring all the DC movies under one roof. The fans can get a subscription and stream content on various platforms. Here's everything you need to know.
Currently, the DC Universe streaming service is only available in the US. The company will be bringing its servers to other regions as well. As of now, US-based users can head over to the official DC Universe website and stream the content. Alternatively, users can even download the app on Android or iOS powered smartphones. The app is even available on Android TV, Apple TV, Amazon Fire Stick and Roku.
As far as the subscription plans are concerned, currently users get two options, monthly or annually. Monthly users will need to pay a fee of USD 7.99 (roughly Rs. 600) every month, whereas, annual subscription costs just USD 74.99 (roughly Rs. 5,200) per year. New users can also try the service for free for the first seven days.
Also Read: Airtel TV web platform launched, comes with 115 Live TV channels
The streaming service has a huge library including movies like Batman: Bad Blood (2016), Batman: Mask of the Phantasm (1993), Batman Vs. Robin (2015), Green Lantern: First Flight (2009), Justice League Vs. The Fatal Five (2019), Justice League: Throne of Atlantis (2015), Reign of the Supermen (2019) and more.
DC Universe also brings all the TV Shows by DC like Krypton, Lois & Clark: The Adventures of Superman, Shazam!, The Flash, Wonder Woman and more. Apart from that, it also brings comics like Infinite Crisis, Final Crisis, Superman Red Son, The New 52: Futures End and others.