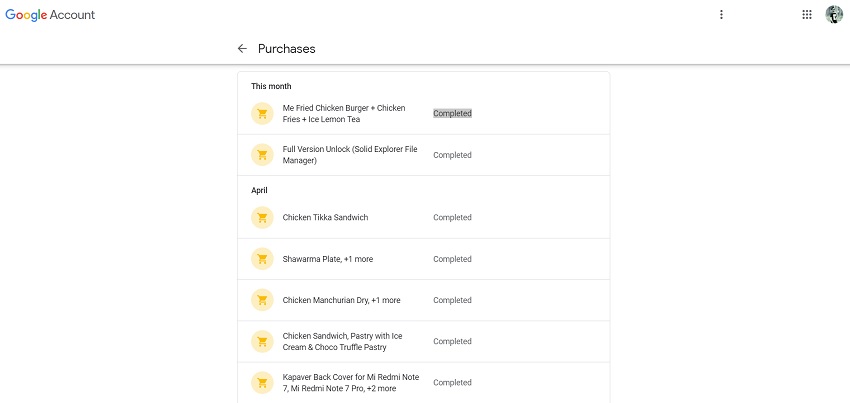 While Google has been known to keep an eye on you, the company has also been keeping track of all the online purchases made using other e-commerce websites like Amazon, Flipkart. The company, however, does not directly deal with these giants but read through the purchase receipts sent to your Gmail account.
According to a recent report by CNN, Google has a "Purchases" page where it shows most of the items you have purchased since 2012. The report further suggests that they have spotted purchases from different mobile apps including Amazon, DoorDash and Seamless. There were even purchases from stores like Macy's. However, none of these purchases was made directly from Google. They even verified that receipts of these purchases were sent to the Gmail account and that is how the company listed them on the "Purchases" page.
Now even you can go to the Google Purchases page to see the list of purchases you made online. When you go to this page, you will need to enter your Google credentials in order to see everything you purchased till date.
The CNN report also got a quote from Google spokesperson, "To help you easily view and keep track of your purchases, bookings and subscriptions in one place, we've created a private destination that can only be seen by you".
"You can delete this information at any time. We don't use any information from your Gmail messages to serve you ads, and that includes the email receipts and confirmations shown on the Purchase page," the spokesperson further added.
Also Read: Google will now show you more ads to make more money
Though the Google spokesperson said you can delete these records anytime, it is not as easy as it sounds. Once you head over to the Purchases page, you can click on the particular page to get an option to 'Remove Purchase.' However, the page will immediately prompt "To remove this purchase, delete the email" and it will then take you to your Gmail inbox. So, deleting all the purchases might take quite some time as you will have to delete the email associated with that purchase as well.